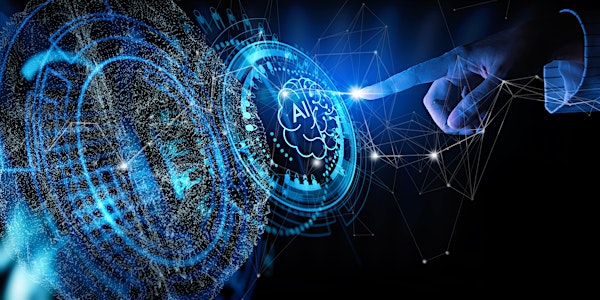 Data and AI Innovation for Singapore Public Sector
Singapore Standard Time 8:45 AM-10:15 AM
Refund Policy
Contact the organizer to request a refund.
About this event
Data and AI Innovation for Singapore Public Sector: Applications, Challenges, and Best Practices
Harnessing the game-changing potential of data and AI into the heart of digital government for optimal outcomes
The public sector has a high potential for data and artificial intelligence (AI) to have a huge transformative impact. After all, governments have access to tremendous amounts of data, and government operations affect us all in small and large ways every day.
As Singapore accelerates its Smart Nation efforts, data will only become a more precious commodity. Having a robust data and AI strategy in place will help the public sector better harness the power of data.
It is no secret that only rich data catalyses AI and AI adoption among government entities appears to be uneven and generally lags behind the private sector. But for some governments, there are entire departments, or pockets within departments, where adoption is robust, advanced, and successful.
Many agencies, however, are struggling to bridge the gap that exists between their existing IT infrastructures, practices, and the value that new digital technologies make possible.
Everyone agrees that the massive amounts of digital data generated by citizens' activity represent an incredibly valuable resource, however, the ever-expanding data resource is underutilised today.
Public sector agencies struggle to unlock the value of their data due to outdated legacy systems and limited analytics capabilities – being data-rich but insight-poor.
And they often grapple with the associated, yet unnecessary, challenges of big data – high costs, poor data quality, and inconsistent data sources and formats – without experiencing any of the enticing benefits.
We have many lessons to draw from the events of COVID-19 but perhaps one of the most critical is the importance of being able to use data to prepare for potential scenarios and inform our decision making.
Public sector agencies require a multifaceted approach, including the ability to quickly integrate new data, make accurate, multilevel forecasts, and provide data-driven insights for policymakers.
Future Belongs to AI – What is the Successful Path to its Adoption and Deployment?
There is a mixed picture of AI adoption in government, and it is likely owing to an environment that is often risk-averse, subject to myriad legislative hurdles, and vast in its reach. But, we've reached the moment at which AI expands beyond discrete use cases and experiments into wider adoption.
There are obvious signs which point to the potential explosion of AI adoption even though gaps in capabilities and strategy are apparent.
Pursuing their missions every day, government agencies spend much of their time focused on operational issues. That time-consuming focus is required in government departments and offices that are held accountable for achieving clearly defined missions.  If they fall short, the consequences can be devastating – for the citizens they serve, as well as for the government organisation itself.
In that context, it's easy to see how AI remains a second-tier priority for some government leaders who have operational roles. This presents government leaders with a paradox.  Many have no time to fully embrace AI due to everyday demands, but those AI advances could be instrumental in unlocking real, measurable operational improvements that have the effect of reducing strains on resources and giving them more time to fulfill their mission.
This points to several questions –
Which AI capabilities are most likely to be adopted in government first?
What are the biggest untapped opportunities for AI adoption in government?
What obstacles and challenges unique to the government are most important to understand today to ensure progress tomorrow?
OpenGov is pleased to invite you to our exclusive OpenGovLive! Virtual Insight is aimed at imparting knowledge on how government agencies can accelerate, innovate and transform their advanced analytics capabilities, make data an integral part of their decision making and adopt AI to better serve the citizens.
This session serves as a great peer-to-peer learning platform to gain insights and practical solutions to understand the value of cutting-edge technologies available to make better, faster, and more cost-effective, data-driven decisions that make a difference in the lives of the citizens.
We will be discussing:
How will the public sector take advantage of advancements in artificial intelligence to become future-ready?
How can government leaders take advantage of the very real benefits that AI is already delivering for their peers in the business world?
How to apply real-world AI & analytics applications to provide exceptional citizen services more cost-effectively, and to make timely, data-driven decisions for better outcomes
What are the best ways of building strategic capabilities in data and digitalisation
Accessing faster, smarter data to better predict, prevent, and respond to meet the changing developments in the crises of today and tomorrow
Ensuring responsible and ethical use of AI in the public sector
Expanding beyond discrete use cases and experiments into wider adoption
Who Should Attend:
Chief Information Officers
Chief Technology Officers
Chief Innovation Officers
Chief Data Officers
Chief Digital Officers
Directors – Information Technology
Heads of Data and AI