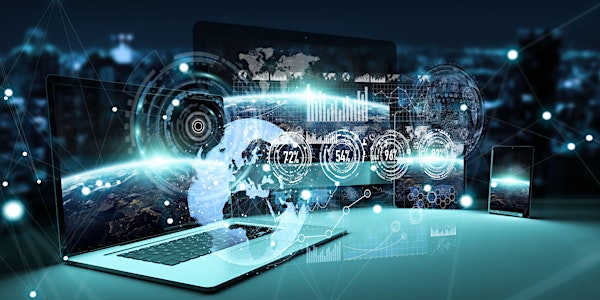 Data-First Modernisation to Supercharge the Financial Institutions
Singapore Standard Time 8:30 AM - 12:00 PM (GMT+08:00)
When and where
Location
InterContinental Singapore 80 Middle Rd, Singapore 188966 Singapore, 188966 Singapore
About this event
Innovative Digital Capabilities to Stay Ahead of the Competition
Many of Singapore's financial institutions have successfully undergone an acceleration of transformation thanks to the pandemic. Now they are exploring how to use technological advancement to enhance the consumer journey, tapping advanced digital transformation technologies and strategies. Finding the correct expertise, however, can be difficult yet surprisingly feasible as technological functions have evolved to improve the employee experience (EX).
Prepared or not, technology will eventually infiltrate practically every element of financial services. Financial institutions need to be more digitally capable, especially as Singapore's regulators level the playing field with start-ups in the technology sector.
On a positive note, in a global survey, financial services firms were found to be the most technologically inclined, with 89% of them pursuing digital transformation. These institutions are diligently working to create data strategies that will allow them to foresee what their customers will do and then advise them appropriately and suggest transactions.
Due to the current predominance of digital, the approach for serving and growing the customer base is a commitment to making financial services easier, more intelligent and secure. These plans will improve the customer experience (CX) and boost customer satisfaction scores.
Nevertheless, financial institutions need to also consider deploying innovation strategies that focus on reusable platform features and functions to help with cost control. This will enable a strong, secure and adaptable cloud that is solely committed to achieving high performance in large-scale operations, speed for providing particular finance requirements and convergence with security and compliance criteria.
Exploring a Data-First Transformation Strategy
In principle, this technique suggests putting new equipment, software and services into use. Only until an organisation learns how to gather, use, and act on data effectively, as well as use that data to design new processes, can real change occur.
Multi-Cloud Infrastructure to Improve Customer Experience
Financial institutions must be able to react effectively to changing market conditions and client banking needs. Because the computing environment may enable the access of many apps, multi-cloud has demonstrated an improvement in work times and the speed of information processing. Shortening access times will also optimise the digital and mobile banking experience.
Genuine Techniques for Data Harnessing
Mastering a unique ability to transform interaction points, mine data and gather insights through in-depth analysis enables immersive experiences that have not yet been created.
Preventing Fraud and Adhering to Regulations
Finding a way to comply and report while not burdening the organisation with costs and resources is a major challenge, regardless of whether the issue is data privacy, capital limits, regional or international.
OpenGov Asia is pleased to invite you to our Financial Institution Day - an exclusive F2F event aimed at imparting knowledge to Singapore financial institutions. The session will help institutions to focus on enhancing technology, customer experience (CE), employee experience (EX), data modernisation and fraud prevention.
We will discussing:
SIMPLIFYING banking processes for customers to give them a hassle-free banking experience
IMPROVING customer experience (CX), which earns more points and develops more engaged customers
ENHANCING employee experience (EX) with skills to fully utilise the technology effectively
DECENTRALISING trust to build trust that ensures the flow of data from the edge to the cloud
ACCESSING data using cutting-edge data techniques
RAISING the bar on security to prevent fraud
Who should attend:
Group Chief Information Officers
Chief Information Officers
Chief Information Security Officer
Chief Data Officers
Chief Data Innovation Officer
Chief Digital Officers
Chief Technology Officers
Chief Customer and Digital Officer
Chief Digital Transformation Officers
Directors of Innovation
Directors of Technology Transformation
Directors of Technology Excellence
Directors of Finance Technology
Heads of Group Customer Analytics and Decisioning
Heads of Agile Transformation