Data Storytelling Workshop Malaysia - SOLD OUT

Friday, 10 August 2018 from 09:00 to 13:00 (Malaysia Time Malaysia (Kuala Lumpur) Time)
Event Details
Words have always been the most natural way to tell stories.
However, the rising importance of data has created a new need for us.
To tell a story with numbers. Something that doesn't come naturally to us.
We have always presented an analysis of numbers. Hence, we are great at analysing data but not so great at being wrap the insights from our data analysis in to an story and influence minds to make better decisions.
The skill of Data Storytelling is key to anyone who works with data. If you are not using the data for the desired change then what are you gathering and analysing it for?
Your data may hold tremendous amounts of potential value, but not an ounce of value can be created unless insights are uncovered and translated into actions or business outcomes. 
LinkedIn recently reported data analysis is one of the hottest skill categories over the past two years for recruiters. However, data analysis skills unless paired with Data Storytelling skills are worthless.
Who is this workshop for?
Let us assume it is for someone like Fiona Keel, who is a data analyst at a telecommunications company.
Fiona is good at analysing data. She also has the skills to visualise the data reasonably well.
However, the moment she is asked to present the data, she cracks under pressure and even if she presents, she is repeating what is obvious on the slide.
Sadly, this lack of skill to influence minds and drive the change is a roadblock to better business outcomes.
Too often data storytelling is understood to be visualizing data effectively, however, it is much more than just creating visually-appealing data charts.
Data storytelling is an engaging communication of data insights and this workshop is for anyone who needs this vital skill.
What is covered ?


Narrative's 4 hour Data Storytelling Workshop is designed to cover the following:
1) Decision Maker Analysis:
There is a good chance that before you even present your data insights and try to change mindsets, your audience is telling themselves a story that is a roadblock to your desired outcome.
Do you know what those stories are? If yes, how are you going to use that knowledge? if no, how are you going to get that knowledge ?
Do the audience already trust you or do you have to build credibility?
This is the first step towards any communication.
Self relevance is the super glue to attention and it is important to learn how to make your data story relevant to your audience
2) Data Story Patterns :
Assuming you have built Trust /Credibility and overcome roadblocks using Stories, you are now in a position to Data Storytell.
There are 2 ways you can present the data:
Explanatory Data Story Pattern which focuses on a compelling insight which has driven the numbers behaviour. This pattern helps establish why the numbers trended the way they did. We look for cause and effect in this pattern.

Exploratory Data Story Pattern focuses on how the discovery was made. This helps build credibility as well as gives the audience an insight in to how you arrived at a certain conclusion with your data analysis
3) Tips and Techniques to better convey numbers :
This section is focused on 3 commonly made mistakes whilst working with Data and what one can do to avoid them
Compare it to something to give an appreciation of the number.


Avoid Problem Solution Mode which lacks insight

Suggesting An Action
Data Visualisation 
All the registered participants will be given access to web based visualization solution free of charge before the workshop so that they can put their data through the solution, come to the workshop and learn to tell the data story 
We encourage all participants to bring data led presentations they work with to the workshop. 


About your Presenter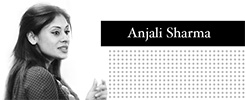 Anjali is the Managing Director of Narrative: The Business of Stories. Anjali works with private and government organizations to determine what their individual and unique business challenges are and by incorporating Story Skills, crafts individualized solutions to help solve those challenges.
Anjali has helped companies increase Staff Engagement and Performance, increase Client Satisfaction and Sales, define Company Values and effectively Position Brands by embedding Story Skills into their organizations.
To learn more about Anjali, click here.

What Clients Say About Our Data Storytelling Workshop
"I attended Narrative's Strategic Storytelling Workshop recently. One of the most interesting parts of the workshop was the section on Data Storytelling. We took real life examples of our current work and used the strategies taught by Anjali to deliver a compelling story and captivate the audience. It was evident to us that the key concepts shared were valuable and practical. I learnt a practical, logical and effective way to Data Storytell which I can now use in my workplace everyday."

Anca Ionescu, Head of Brand, Danone
When
Friday, 10 August 2018 from 09:00 to 13:00 (Malaysia Time Malaysia (Kuala Lumpur) Time)
Add to my calendar
Organiser
Narrative is a company that provides Business Storytelling for Organizational Change.

Anjali Sharma is the Managing Director of Narrative : The Business of Stories. Anjali has an extensive background in Hospitality and Client Relations having worked as a Director with the Hyatt Hotels and Brand Management Agencies such as Jack Morton and George P Johnson, in India, Singapore and Australia.

This background constantly informs her Business Storytelling workshops so that they are not just theoretical, but are based on extensive experience, knowledge and understanding of strategic issues facing companies and of the issues facing employees in delivering their best for companies.

Anjali's focus and skill have always been with relating with people, clients and companies and moulding solutions to problems based on an ability to tell pertinent stories that engage and persuade.

No matter the industry, there is in every situation a need to explain, persuade, inspire and change. Having taught Business Storytelling to clients from a wide variety of industries including airlines, education, health, IT, tourism and pharmaceuticals she knows that this is a skill that can be learnt and applied to all workplaces and companies for enduring change.