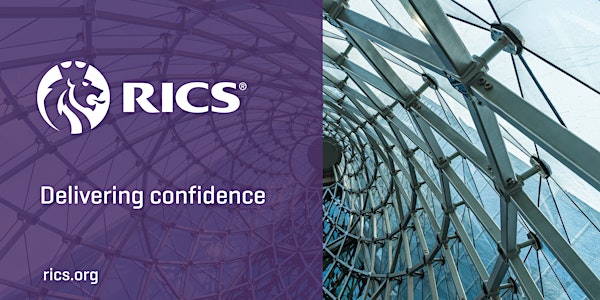 DCF for Property Valuation, Development and Investment Appraiser
Improve your knowledge on discounted cash flow techniques in valuation using DCF model.
About this event
Day 1: 30th Sept (Thursday) 9:00am-12:00pm
Day 2: 1st Oct (Friday) 9:00am-12:00pm
Overview
The discounted cash flow or DCF is one of the main methods used when carrying out commercial property valuations and can also be implemented as a tool for investigating development viability and investment analysis.
This course will explore key techniques, benefits and different applications for this method through practical examples and real-life case studies. It is suitable for any professional who wants to improve knowledge on DCF method.
Expect to learn from the extensive commercial experiences of the trainer supported by interactive series of presentation. There will also be in-depth group discussions with case studies and exercises that allow you to apply the concepts in real life.
Learning objectives:
Identify the mains uses of DCF on property valuations
Consolidate the definitions of IRR and ARY
Know how to treat capital expenditure, projected rental growth, indexation and transfer costs in a DCF
Using cash flow models to assess development viability
Put in practice and apply a DCF model
The approaches used to evaluate and appraise financial viability of property development projects and investment properties
The risks and rewards associated with property development and investment activities
How to treat capital expenditure, projected rental growth, indexation and transfer costs in a DCF
----------------------------------------------------------
FAQs
How can I contact the organiser with any questions?
Should you required further information regarding this event, please don't hesitate to contact Shermin at slim@rics.org
Reschedule or cancellation of event
Should the participant(s) be unable to attend, a substitute delegate is always welcome. Full substitution communicated in writing is allowed up to 72 hours before the event first commences and is only accepted after RICS's acknowledgment. Please note that there will be no refund or cancellation upon registration.
If you are residing outside the city or country where the event is held, kindly arrange your travel and accommodation only after receiving an email from RICS with further details nearer to event.
RICS reserves the right to cancel or reschedule the event at our discretion. We will do our best to email all attendees as soon as possible, should this occur. Should a reschedule or cancellation occur, RICS will not be responsible for any costs, damages or expenses (i.e. travel) etc. that you may suffer or incur.