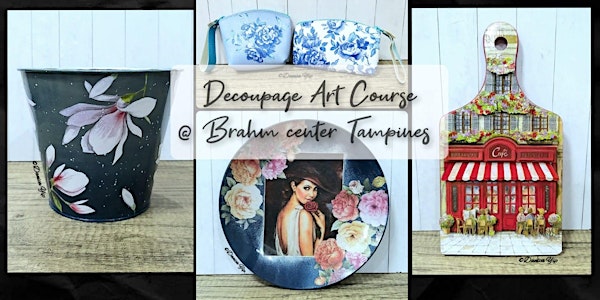 Decoupage Art Course by Danica Yip - TP20230313DAC
Enjoy this creative art by learning upcycling craft with Danica- a highly skilled trained instructor.
Date and time
Mon, 13 Mar 2023 13:00 - 17:00 +08
Location
Brahm Centre @ Tampines 473 Tampines Street 43 #01-94 Singapore, 520473 Singapore
About this event
WHAT?
Decoupage is an art form for home decoration originated from Europe with history more than 300 years. This art  basically involves cutting of paper motifs, composing and rearrange, background painting, pasting and layers of varnish. Decoupage used to be applied on wood furniture and glassware in traditional method. In recent years, with the aid of art mediums, we can now decoupage on most of the surfaces, as long as we use the right method, right materials and right mediums.
Course Objective:
Using the art of decoupage, participants will work with different surfaces like metal, plastic, wood, ceramic and glass, fabric and others. Participants will also be taught on different techniques such as decorate with different creative cutting, image transfer, pop up and etching.
Course Outline:
Lesson 1: Introduction to Decoupage and decoupage on PVC Pouches
Lesson 2: Decoupage on a Metal Tin
Lesson 3: Decoupage on a Glass Photo Ornament
Lesson 4: Decoupage on a Chopping Board
Course Outcome:
In this course, participants will learn decoupage skills and different paint effect techniques to create and decorate a variety of practical items that can be for personal use at home or in the office, and even as personalised gifts to friends and loves ones.
WHEN?
Monday, 13 March - 1pm-5pm
Monday, 20 March - 1pm-5pm
Monday, 27 March - 1pm-5pm
Monday, 3 April - 1pm-5pm
Total of 4 sessions of 4 hours each
WHERE?
Brahm Centre @ Tampines
**Minimum 12 students to start class
*Most art materials for the lessons are provided.
Things that participants need to bring from HOME:
Hairdryer * 1
Apron
COURSE FEE:
$280 |$56 for seniors eligible for National Silver Academy (NSA) subsidy*
*NSA subsidy is for Singaporeans and Permanent Residents aged 50 and above.
In addition to NSA subsidy, course fee may be offset by SkillsFuture Credit (SFC).
Payment Procedure:
1) Upon registration, course participants are to make payment for the course through Brahm Centre's Eventbrite page.
2) Participants have to claim with SFC before the course start date through the SkillsFuture portal, https://www.myskillsfuture.gov.sg/content/portal/en/index.html
3) Brahm Centre will reimburse the amount that is successfully claimed upon receipt of the funds from SFC. This procedure can take up to 12 weeks from the course start date.
4) Participants must achieve a minimum of 75% attendance, to be eligible for their SkillsFuture Credit reimbursement.
Notes:
• Please note that payments for courses are non-refundable.
• There are no make-up lessons if you miss any session.
• If you miss the first session, you are allowed to proceed with the course. However, the trainer is not obligated to do a recap during the second session.
• Brahm Centre reserves the right to replace a trainer, should the trainer be unable to conduct the class due to unforeseen circumstances.
Trainer Profile:
Danica Yip studied Decoupage in Bangkok while she was living in Thailand for 2 years between 2014 and 2015. She is deeply interested in this art form. She has created more than 300 decoupage art pieces since 2014. Danica also continues to practice her craft in Decoupage and completed several certificate courses with Masters oversea. Danica is a highly skilled instructor whom share the knowledge and techniques of Decoupage Art with students. She has been conducting joyful and creative workshops to help students complete their projects with joy and satisfaction.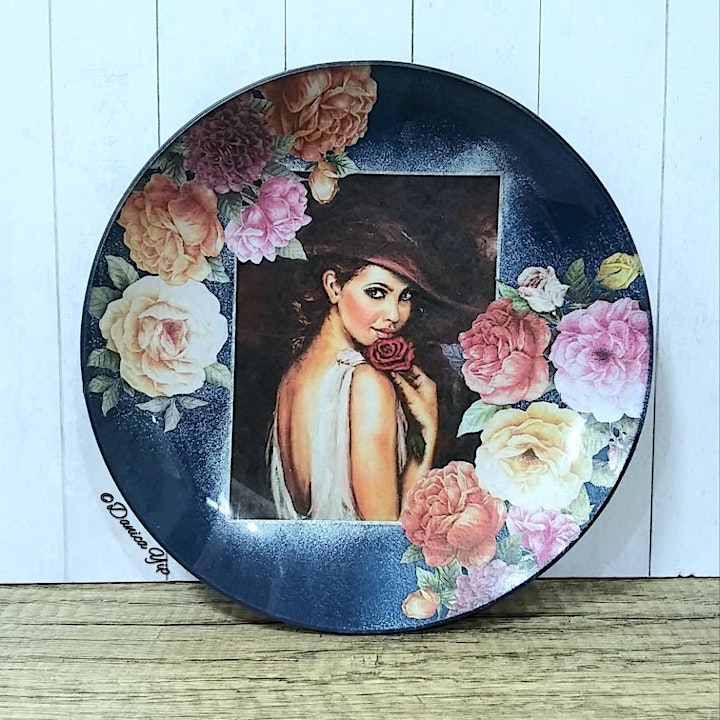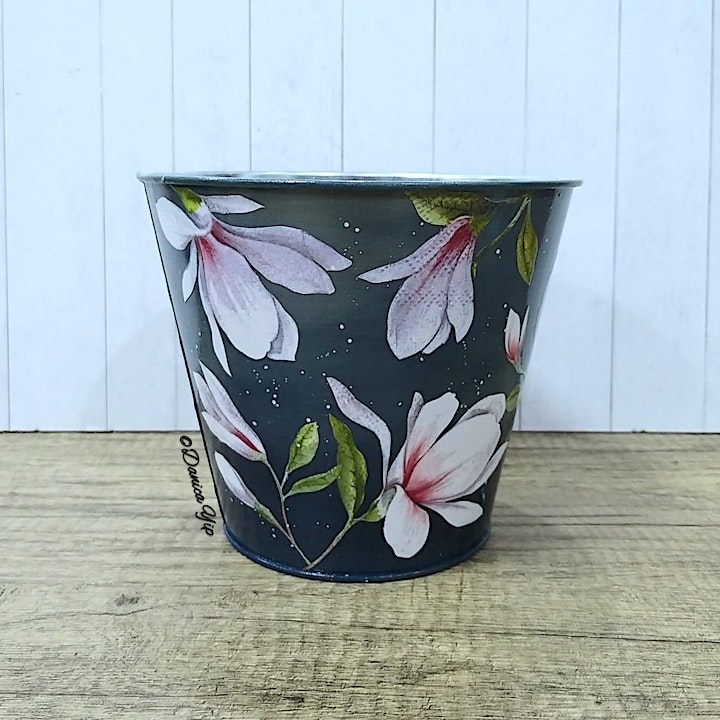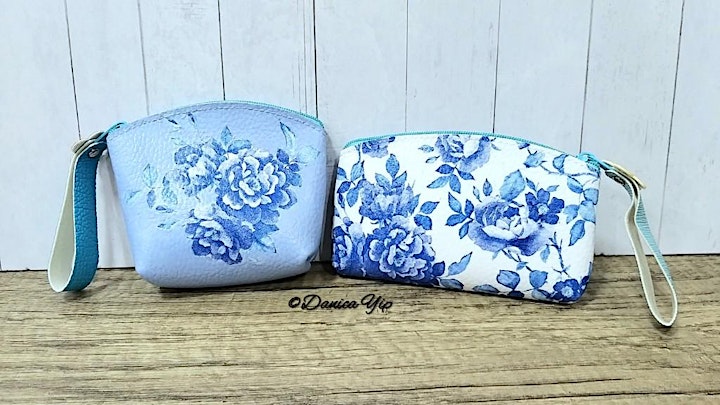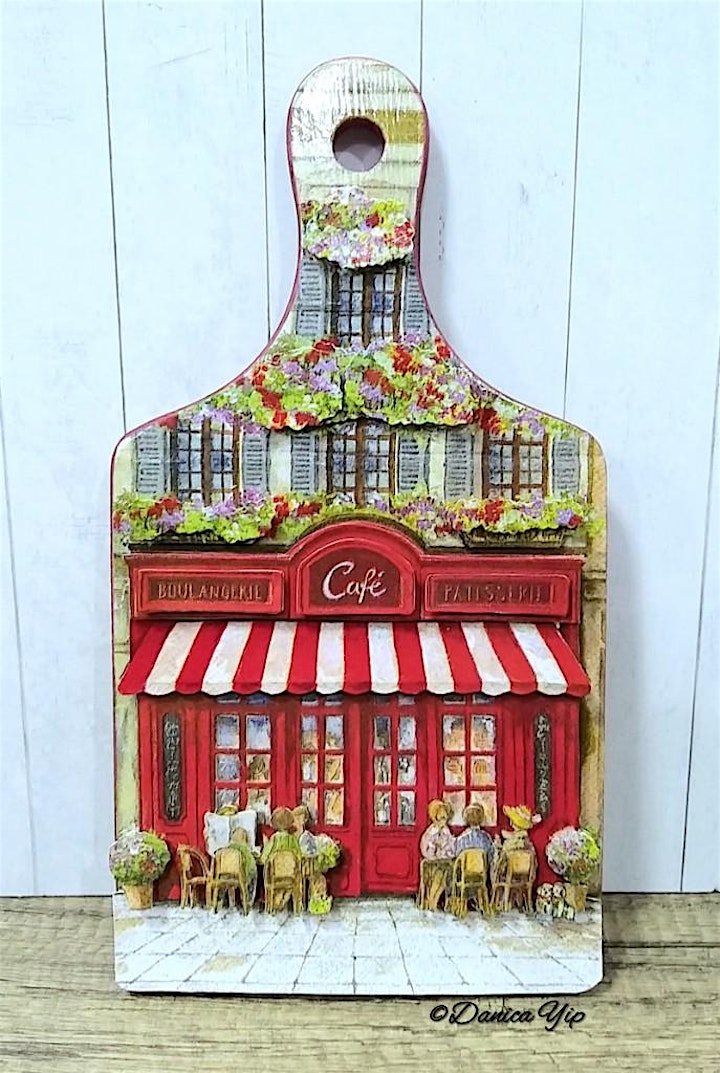 About the organiser
Brahm Centre is a leading course provider of a wide range of science-based mindfulness programs to reduce stress and enhance well-being in today's fast paced world. We have worked with healthcare agencies, schools and corporations to equip employees, parents and students with mindfulness tools to help them stay physically and mentally well. 
Course graduates may enhance their practice by joining our weekly mindfulness clubs. Furthermore there are free regular health talks conducted by healthcare professionals and qualified speakers open to the public.
Launched in 2012 as a charity that aims to promote happier and healthier living, Brahm Centre is a full member of the National Council of Social Services and an Institution of Public Character.
Come begin your mindfulness journey with us. 
Please note that all course registrations are NON-refundable. Transfer of selected mindfulness courses is subject to a $30 transfer fee and a $10 admin fee for a mindfulness make-up class. There are NO transfers or make-up classes available for all other courses.