Restorative Yoga & Sound Bath Meditation is an invitation to rest, relax, heal & just be ~ it's a nourishing self care session for everyone.
About this event
Your guides to this bliss-out event is Mae & Jo, experienced wellness-guides and yoga teachers at Yoga in Common. Our theme for this practice is 'Find your ground' - a much needed reminder in a time where we feel disconnected, uncertain of what the near future holds, where plans can change in an instant, and our sense of security feels threatened.
Through gentle movements, essential oils, self-massages, soothing restorative yoga poses and an extended sound bath meditation at savasana, we invite you to feel supported, safe and grounded at our beautiful serene space.
Enjoy a cup of herb tea after class to gentle awaken your body. You may wish to journal, share your experience or just soak in the goodness of the practice.
Special tip:All props will be provided but we encourage you to wear comfortable warm clothes, and bring anything (such as eye pillows, a favourite shawl or cushion) to make your experience more comfortable.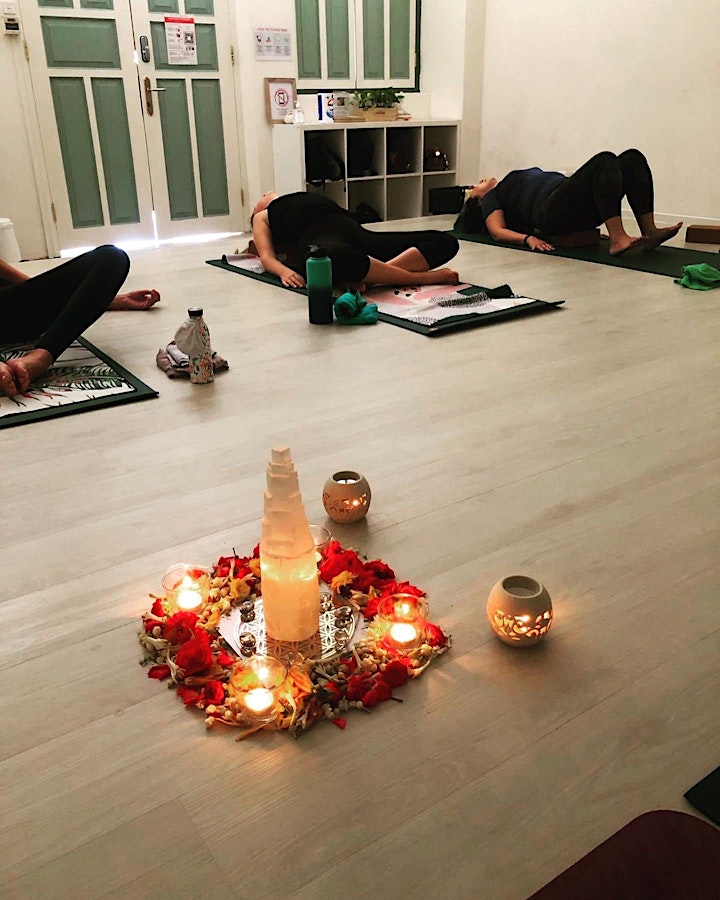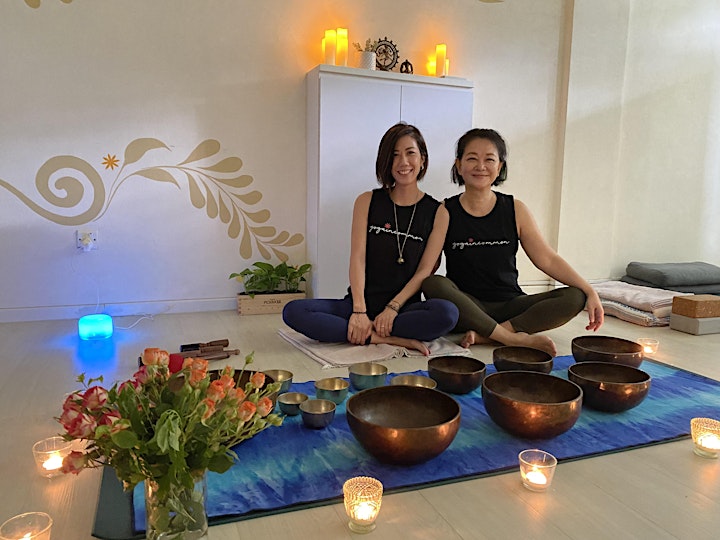 Organiser of Deep Relaxation through Restorative & Sound Bath Meditation
Yoga in Common is a home for yoga, meditation and wellness classes. Teachers at YIC Singapore retain their originality, identity and style, in an environment where they are free to share their knowledge and love of yoga with you. 
We offer a variety of yoga classes ranging from Ashtanga Yoga, Restorative Yoga, Kundalini Yoga, Hatha Yoga and Yin Yoga.

We are located in a surprisingly green and quiet corner of Singapore opposite the Somme Park Playground, and just 5 minutes' walk from Farrer Park MRT and 10 minutes' walk from Lavender MRT stations.
Here's a guide to getting here from the two MRT stations. There are also paid street parking outside our studio, or at City Square Mall which is a 5-minute walk away.