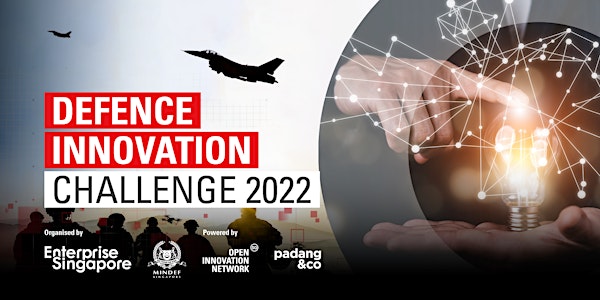 Defence Innovation Challenge 2022: Q&A Session
This is an introduction to the Defence Innovation Challenge 2022 (organised by EnterpriseSG with MINDEF) for prospective participants.
About this event
Organised by Singapore's Ministry of Defence (MINDEF) and Enterprise Singapore, the Defence Innovation Challenge 2022 supports Singapore's growth as a hub for the global innovation ecosystem and offers product innovation and commercialisation opportunities to innovative solution providers.
MINDEF and the Singapore Armed Forces (SAF) are harnessing new technologies and looking for new solutions to enhance organisational effectiveness and create a safer and smarter working environment, through wide-ranging challenge statements.
Innovation opportunities cover dual-use technologies such as artificial intelligence and robotics, which can be applied and scaled to commercial industries such as construction, real estate and commercial aerospace sectors.
This is your opportunity to work with Singapore's Ministry of Defence to co-develop, test and refine your solution. A pilot opportunity and attractive prizes are up for grabs!
Join us at this live Q&A Session to hear directly from SAF representatives about their challenge statements and how your solution can make a difference. Learn about the challenge process and the opportunities involved too!
Please note that this session will NOT be recorded for future reference. Please ensure that you can attend.
Our challenge statement owners will address their respective challenge statements in breakout rooms as follows: