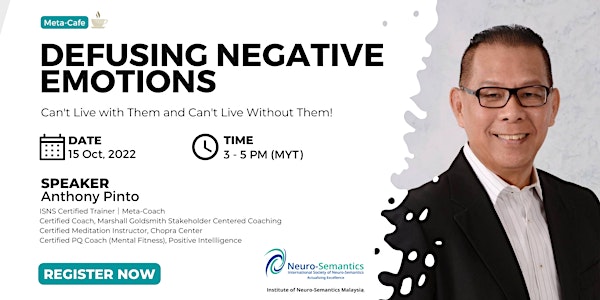 Defusing Negative Emotions
Meta-Cafe by INSM │ October 2022
About this event
Emotions are present in all our experiences and relationships. The quality of our emotions determines the quality of our life and happiness.
How do we generate emotions?
What drives our positive and negative emotions?
What does the latest research from neuroscience and psychology tell us about our emotions?
How do we use the practice of Neuro-semantic NLP to cope with our emotions?
What are the short-term interventions and the longer-term strategies and practices that provide us with the resources to create our own best quality of life and happiness?
Join our next meta-cafe to explore and discover our emotional landscape and the best coping strategies available!