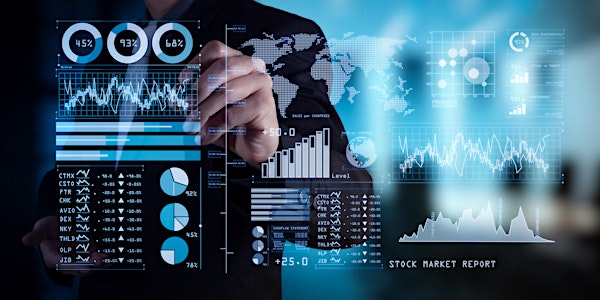 Delivering Actionable Insights with APA in the Office of Finance
8.45 am -10.15 am Thailand Standard Time, UTC +7
Refund Policy
Contact the organiser to request a refund.
About this event
Delivering Actionable Insights with Analytic Process Automation in the Office of Finance
Three-in-One Digital transformation – Democratisation of Data and Analytics, Automation of Business Process, and Upskilling of People for Quick Wins and Transformative Outcomes
Increased governance, high risks and strict compliance requirements - these are complexities that the office of finance in any organisation grapple with daily.
The role of Chief Financial Officers (CFOs) has moved beyond traditional financial and accounting oversight. They now operate in the centre of the organisation delivering relevant insights on business performances that underpin and guide the entire company functioning. CFOs are increasingly becoming key advisers to business, where the critical need is for making near real-time, data-enabled decisions.
Finance roles have long used descriptive analytics, presenting information as dashboards and reports describing past events. Unfortunately, the office of finance is still heavily reliant on the aggregated level of available information.
With the insights derived from accounting, consolidation and reporting engines, multiple data extractions on business applications, the finance team is faced with an enormous amount of siloed data deluge and spreadsheet applications.
As data becomes more distributed, dynamic and diverse, data no longer resides in a single enterprise source. Instead, it is likely to be housed and processed in multiple parallel operating locations, such as ERP systems, billing systems, or commerce platforms.
It is imperative to develop advanced forecasting capabilities and new finance management technique which provides the opportunity to take analytics capability and data beyond the finance function to support the enterprise holistically.
Along with developing new talent and skillsets, and through investment in technology, using analytics in finance enables CFOs and finance teams to generate a competitive advantage and growth for the entire enterprise.
Analytic Process Automation as an Enabler to Democratisation of Data and Analytics in Finance
A data-driven finance function recognises the full potential of granular data, managing data as a strategic asset.
Therefore, priority has to be making data more accessible to everyone across the departments and organisation. Increasing accessibility of data sources, reducing time collecting and preparing data sets for analysis and integrating analytics into outputs to create transformative business outcomes become the need of the hour.
This is where Analytic Process Automation (APA) comes into the fore. APA democratises data and analytics by simplifying and widening self-service access to data, analytics, data science, process optimisation, Artificial Intelligence (AI) and Machine Learning (ML) without requiring specialised skillset from the team.
By intelligently automating the hundreds of repetitive and complex analytic processes, the finance team could save hours of manual works and be able to spend more time on delivering vital outcomes. On top of that, the accuracy and flow of data would significantly be improved in its operation as APA streamlines entire data-driven processes in a preferred consumption format.
Achieving Culture of Analytics and Employee Upskilling
Human capital is regarded as one of the biggest assets and investments of an organisation. Many are transforming their workforces to drive productivity, innovation and growth. Upskilling employees at all levels is the key.
APA enables a culture of analytics across the organisation without the limitations and restrictions imposed by technology. With the mundane and complex processes being automated, any employee could easily turn data into results and unlock predictive and prescriptive insights that drive performance gains and return on investment.
With the full visibility of data across key financial management systems, it enables every function in the finance team to take advantage of data and easily collaborate across departments, where the analytic effort can be shared and reused.
The core question then becomes – How can the CFOs and finance team best leverage Analytic Process Automation without dependencies on IT department?
OpenGov Asia is pleased to invite you to an exclusive OpenGovLive! Virtual Breakfast Insight aimed at imparting knowledge on the democratisation of data and analytics in the office of finance and best practices to achieve a culture of analytics, upskilling of employees, and service efficiency.
This session serves as a great peer-to-peer learning platform to gain insights and practical to implement Analytic Process Automation to enable more efficient data processing while reducing the complexity and cost.
We will be discussing:
Building a governed analytic pipeline that meets increased stakeholder scrutiny and global regulatory compliance
Mitigating risks by performing more strategic tax, audit, and financial analytics through the use of advanced technologies
Maximising depth of analysis by reducing manual reconciliation and processes in the data processing
Enabling next-level analytic forecasting and model scoring
Improving the quality of reporting by providing increased transparency in the financial calculation processes and delivering self-service capabilities
WHO SHOULD ATTEND
Chief Financial Officers
Chief Financial and Operating Officers
Group Finance Controller
Heads of Finance
Heads of Finance Transformation
Heads of Internal Audit
Heads of Tax