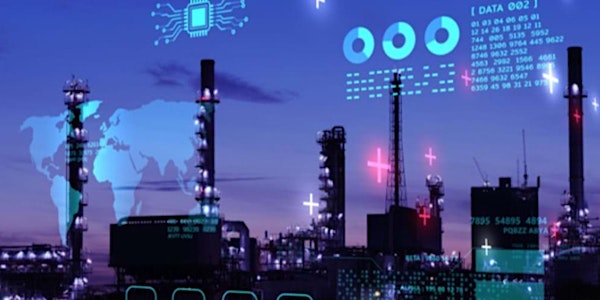 Demystifying Data Analytics: Navigating the Data Landscape
IChemE NECC MY - Event aimed at busting myths on all things data; Register below!
About this event
Overview
Organized by the National Early Careers Committee (NECC), Malaysia, the forum aims to help audience members navigate the "word salad" on terms used in the data science space, what graduates and early career engineers should know about data analytics and how knowledge of data analytics can help in their careers. The session will cap off with some guidance on how audience members can equip themselves with the requisite skills and knowledge to succeed in the data analytics landscape of the future.
Speakers
Hui Wen Chong, Data Scientist, MoneyLion
Hui Wen is a biologist turned data scientist. She enjoys storytelling and strives to bridge people and businesses with data. Currently a data scientist at MoneyLion, she leverages Python and her past experience in media, commerce and healthcare to help people make better financial decisions. Some of her projects in Python include predictive modelling, natural language processing, and recommendation engines. Taking the uncharted path has led her to places, including the champions of global innovation competitions by Accenture, iGEM, and selected participant for Google's Women Developer Academy SEA. Hui Wen also mentors and speaks at technical workshops, including as an invited speaker for the Google Developer Student Clubs (GDSC) in Malaysia. Hui Wen graduated with a MSci Biology from the University of Manchester.
Muhammad Hariz Md Husni, Data Scientist (Petroleum Engineering), PETRONAS
Hariz is a data analytics enthusiast with 5 years of experience in the oil and gas industry. He graduated with a bachelor's degree in Petroleum Engineering from The University of Tulsa, USA, and transitioned into . He specialized in exploring new opportunities in integrating engineering and data science methodology, contributing to sustainable oil and gas operations.
Nishtha Gupta, Data Science Analyst, Deloitte
Nishtha transitioned her career from chemical engineering to data science and is currently working as a Data Scientist at Deloitte. She has also started her own initiative upskillwithnish where she has been guiding people with how they can transition their career into this space along with helping people with their resume building and job search. Nishtha graduated with an M.E in chemical engineering from Birla Institute of Technology and Science (BITS) Pilani.a data science role during his early career
Moderator
Grace Ngu Sook Ern, Data Scientist, Micron Singapore
Grace is currently a data scientist at Micron Singapore, leading and developing advanced machine-learning models to solve manufacturing problems. She specializes in ensembles of multiple models to create innovative solutions such as combining clustering or topological mapping with classification. Previously, she was in PETRONAS Malaysia, leading and conducting multiple data science projects from regression to computer vision and has explored reinforcement learning in competitions such as AWS DeepRacer. She has won multiple data competitions, taught, and shared topics on data science, and is continually improving herself to lead in the field.