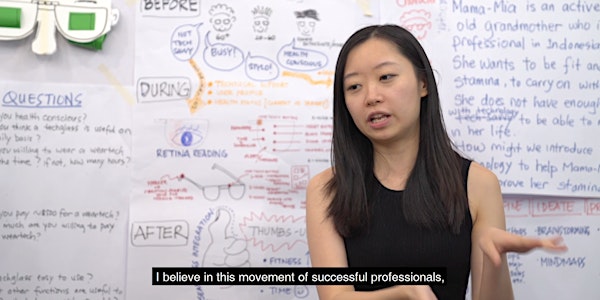 Design Thinking Certification Course (Virtual Online Live via Zoom)
Design Thinking Certification Course (Virtual Online Live via Zoom)
Refund Policy
Contact the organiser to request a refund.
About this event
Did you know that Design Thinking can be done ENTIRELY DIGITAL and REMOTE?
Hi I'm Daniel,
As Head of Experience Design in the financial industry, my world (like any other professionals) came into haywire due to COVID-19- and we (are forced) to navigate our Design Thinking process digitally and remotely without any warning.
Design Thinking will evolve (permanently) across the world in the area of digital transformation and innovation landscape, especially during or post COVID-19.
If you have little or no Design Thinking knowledge- or even you are a Design Thinking Guru- I have a set of secret tools, template and softwares that I will navigate through with you- ENTIRELY DIGITAL and REMOTE. This will be the future of Design Thinking.
Introduce you Asia's first and only- 2-Day Virtual Online Live Certification Masterclass where the Design Thinking 5-Step Action Plan meets Digital Facilitation.
All done for you step-by-step that transform you from Design Thinking newbie to the new-age Design Thinking digital expert.
Here's what you'll discover:
Secret #1 - How to Fully HANDS-ON and END-TO-END PROBLEM SOLVE with CRITICAL THINKING in a 5-Step Action Plan (entirely DIGITAL and REMOTELY)
Secret #2 - How to BE A PRO in THINKING OUT OF THE BOX and BE CREATIVE (Even if You are Neither Creative nor Innovative)
Secret #3 - How to COLLABORATE DIGITALLY and get PEOPLE ON YOUR SIDE with Design Thinking techniques
Program objectives:
* Understand key characteristics of Design Thinking
* 5 Action Phases of Design Thinking – Empathize, Define, Ideate, Prototype and Test
* Empathize- Understand your customers / users
* Define- Define clear project / business objectives
* Ideate- Explore ideas and solutions
* Prototype- Build and visualise ideas
* Test- Review and decide best idea
Click on link below to sign-up (limited seats only): https://www.emerge-creatives.com/designthinking-virtual-online-live
Email emerge.creatives@gmail.com or call 91274957 for more queries.