Description

Mark your calendars. Make a date with us every 20th of the month.

YOU'RE INVITED TO ATTEND OUR SEMINAR. ADMISSION IS FREE.

---

** SEMINAR INTRODUCTION **
Without a doubt, digital marketing is on the rise. According to world recent statistics, nearly 40% of the world's population is connected to digital medium, of which nearly half of the client base is basically from Asia. 72% of customers are already joining with brands via several digital channels.

This seminar will introduce tips on how to devise your brand and commercialization strategy, what digital channels are available to you and how to use them, and how to track and analyze all of your marketing efforts with data-driven decisions. We want to offer businesses and start-ups free advice for their own digital marketing, based on industry trends. So wait no more and start embarking on the digital marketing journey now by understanding the fundamentals from this seminar.
** WHAT YOU WILL LEARN **

Whether it's building customer loyalty, increasing sales, improving lead generation, or driving greater consumer engagement, this seminar will help attendees develop better use of digital tools internally to drive more productive business outcomes. Be able to take away digital strategies, actionable tactics and eye-opening inspiration.

** WHO SHOULD ATTEND **

Innovators

Marketers and Branders

Entrepreneurs

Digital Executives and Professionals

Web & Mobile Strategists

Designers and Web Project Managers

Business Leaders/Owners

Anyone else who operates in the digital community

** SEMINAR DETAILS **
Duration : 2 hours (3pm - 5pm)


Date: Every 20th of the month except April, May and October
- 19 April 2018 (Thu)
- 20 Jun 2018 (Wed)
- 20 Jul 2018 (Fri)
- 20 Aug 2018 (Mon)
- 20 Sep 2018 (Thu)
- 20 Nov2018 (Tue)
- 20 Dec 2018 (Thu)



Location: 140 Paya Lebar Road, #06-05, AZ @ Paya Lebar, Singapore 409015 - Opp Macpherson MRT




** ABOUT THE SPEAKER **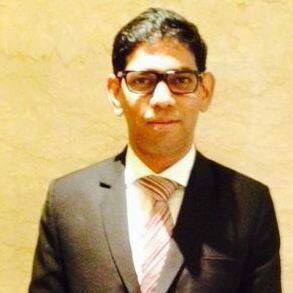 PRASHANT KUMAR
Head of Technology, CBLD
*View his LinkedIn Profile here.

• Master of Business Administration (IBS, India)
• Charted Institute of Securities & Investment (CISI)
• Certified Amazon Web Services (AWS)
• A Business Technology Specialist
• Online Lead Generation Specialist & Digital Marketing Trainer
• Managed Funds of over USD 200 Million (2011)
• Developer of Automated Marketing Lead Generation Software (2014)
• Business Head of Advante360 one of the fastest growing digital marketing company globally by Alexa (2015)

Prashant has worked extensively as a business and technology solution consultant with over 13 years of experience in SAAS Based HRIS, Digital Marketing, Automation, LMS, Cloud, technology solution selling and Investment Banking. Along with this, he has a proven track record in providing business and strategic advice to clients and then partners in APAC Region and helping companies to transform their businesses as per current and future requirement. He has worked closely with companies such as Dever Group, Trinity Capital, Hirco Plc, Holborn Assets, Tata Group and some of the top 50 clients of fortune 500 companies.

From 2011 till date he is an advocate of Digital Solutions. He played a vital role in providing digital marketing services, marketing software, lead generation software & CRM to over 100 clients across the industry in US, EMEA and APAC markets. The company was ranked as one of the fastest growing companies in Digital Marketing Company globally by Alexa on the month-on-month basis in the Year 2015. As a CBLD Head of Technologies, Prashant is currently working as a solution selling specialist on Talent Management software and Digital Marketing across Asia Pacific Market.
** Terms and Conditions **
CBLD Center ("The Company") reserves the right to refuse to register or admit any participant and to cancel or postpone the course or seminar if it deems fit. We will inform participants of any changes prior to class.
Please register 2 weeks before seminar date to be guaranteed a seat.
Allocation of seats is on a first-come-first-serve basis and limited seats for each event.
Program Enquiries: rhea_latina@cbld-center.com (Rhea Latina - Program Consultant)
Please kindly provide a valid email address and contact number during your registration.
For any enquiries, do contact us at +65 6339 9272 or marketing@cbld-center.com.sg.