Sales Have Ended
Ticket sales have ended
Thank you for participating in this evening with us! Please make sure to visit, follow and support: https://cspoa.org/ http://constitutionassociation.yolasite.com/ https://www.ftbagency.com/
Sales Have Ended
Ticket sales have ended
Thank you for participating in this evening with us! Please make sure to visit, follow and support: https://cspoa.org/ http://constitutionassociation.yolasite.com/ https://www.ftbagency.com/
An Evening with Sheriff Mack Emceed by Douglas V. Gibbs
About this event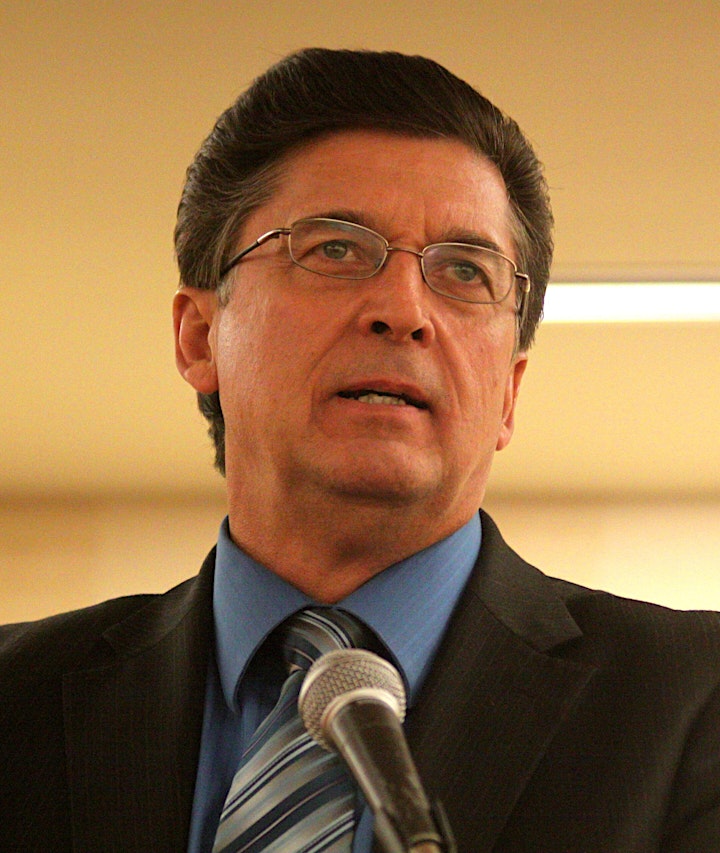 Constitution Association, Inc., Sonia Perez Ambassador of CSPOA, & Freedom to Breathe Agency's Founder Lenka Koloma welcome you to an evening with Sherrif Mack.
Join us at 5:30 pm at Longshadow Ranch Vineyard & Winery
ABOUT The Evening
Cash Bar
Meal includes:
Platters of appetizers
5 cheese ravioli with marinara sauce
Fresh fruit kabobs
Entree
BBQ tri - tip
BBQ herb chicken
Sides
Scalloped potatoes
Macaroni & cheese
Salad
Lettuce medley with pecans, dried cranberries, green apple shaved red onions, Gorgonzola cheese with a raspberry vinaigrette
ABOUT SHERIFF MACK
Author, speaker and former Sheriff Richard Mack has served in a wide variety of roles over the course of his nearly twenty year career in law enforcement, which began in Provo, Utah.After 11 years at Provo PD, Mack decided to return to his childhood turf in Arizona and run for Graham County Sheriff.His campaign took off and he was elected in 1988.During his tenure, federal officers informed the sheriffs of the state that they would be required to enforce the so-called "Brady Bill" and run background checks at their expense under the law.In 1994, Mack and six other sheriffs from across the country, challenged the constitutionality of the Brady Bill and ultimately, fought it all the way to the United States Supreme Court, where they won a monumental decision for freedom.Three years later, in a landmark 5-4 split decision based on the Tenth Amendment to the United States Constitution, Mack won his case.He has also been named Elected Official of the Year by the Arizona-New Mexico Coalition of Counties in 1994, received the NRA Law Officer of the Year, inducted into the NRA Hall of Fame, 1995 Cicero Award, Samuel Adams Leadership Award from the Local Sovereignty Coalition, and Gun Owners of America Defender of the Second Amendment Award.He was sheriff for two terms until 1997. Sheriff Mack currently teaches, consults and empowers people around the country and around the world. He started the Constitutional Sheriffs & Peace Officers Association (CSPOA) which educates both citizens as well as sheriffs and other peace officers on the Constitution and their limitations of power, according to the Constitution.
The CSPOA was started because of the huge need to remind sheriffs and peace officers about their oath of office.
ABOUT OUR EMCEE
Douglas V. GIbbs "Mr. Constitution" Radio Show host, Author and Instructor
CONSTITUTION ASSOCIATION's MISSION: to Spread Constitutional Literacy and Promote Patriotic Advocacy
FREEDOM TO BREATHE AGENCY: We are a MOVEMENT of proud American citizens who are dedicated to protecting their FREEDOM and LIBERTY.
ABOUT THE VENUE:
Longshadow Ranch Vineyard & Winery
Traditions from six generations have brought these fine wines to your table. The now all but lost art of working the land with draft horses and machinery from days gone by is still carried on by our family.Bottled with pride, these wines are a reflection of our heritage. We hope you enjoy them as much as we have loved bringing them to you, and we invite you to come out and visit us here at the ranch.Winery Tasting Room Located in Southern California's Temecula Valley, Longshadow Ranch is filled with the history and charm of the "Old West."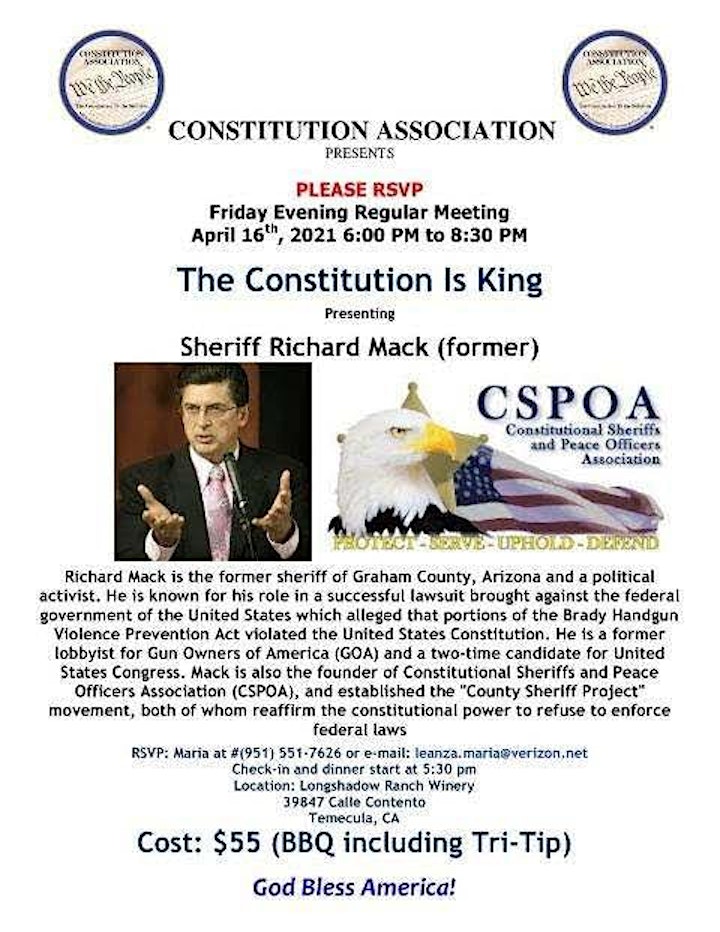 On Saturday, please visit this free event and share this flyer.
ATTENDANCE IS FREE.