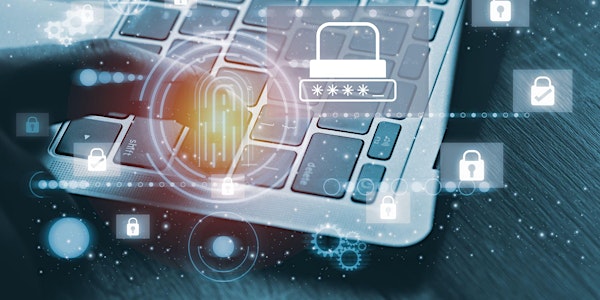 Disaster-proof Organisations Trailblazing Transformational Journeys
Singapore Standard Time 8:55 AM-11:10 AM (GMT+08:00)
When and where
Location
Singapore Marriott Tang Plaza Hotel 320 Orchard Rd Singapore, 238865 Singapore
About this event
Expecting the unexpected with disaster recovery solutions
Disasters can take many different shapes. Whether you've been hit by a natural disaster, hardware failure, data breach, or ransomware assault, you need to recover your data across cloud, edge and on-premises locations, as soon as possible and as painlessly as possible. A single accident or mishap might completely interrupt company operations, with significant consequences. However, with the correct tools and disaster recovery methods, you can restore your data and workloads fast and easily.
When the unexpected happens, you must be able to swiftly restore your organisation's operations. It is paramount to constantly be prepared, especially given the rate of change in today's IT settings.
Disaster recovery plan
Organisations must have a plan for disaster recovery in place. Historically, backup and recovery have been primarily concerned with the first component: backup. The administrators in charge spend the most of their time ensuring that overnight backups have finished and conducting any necessary adjustments. Meanwhile, data recovery and testing are postponed until quarterly, yearly, or even never. Most individuals only consider about healing when they need to recover for real. That's like discovering your fire extinguisher isn't working once the flames are already raging.
With so much relying on your environment, you can't afford to wait so long to discover you have a data protection and management problem. You can't afford to wait until you need it to find out that your rehabilitation isn't working. The repercussions of making a mistake might be severe. According to reports, 93 percent of organisations who do not have disaster recovery coverage and experience a big data loss go out of business within a year.
Protect and secure your environment
Through sophisticated technologies, rules, and standards, establishing layers of infrastructure protection and controls increases resiliency and security posture. Monitoring your environment and intelligently managing your data, via a single interface, is one of the disruptive solutions to ensure the best visibility across your data to quickly identify risk exposure and coverage, data availability and business continuity across on-premises and cloud settings.
Maximise data availability
Increase the speed of your digital transformation while lowering risks and expenses. Preparing a catastrophe recovery plan needs time and experience, both of which may be in short supply. You can't put it off until tomorrow with the increased possibility of an outage or tragedy.
When disaster strikes, the right disaster recovery capability can get your business back on its feet quickly and easily— you are recovery ready.
OpenGov Asia is pleased to invite you to an exclusive OpenGov Breakfast Insight that aims to provide the latest information on the benefits of disaster-proofing the organisation with quick and efficient data security and recovery. This is a closed-door, invitation-only, interactive session with top public sector leaders from Singapore.
Be ready for IT disaster recovery. Become even readier to secure data. Here is what you will get from the session!
How to Restore data swiftly and efficiently
How to Plan for disaster recovery and solutions
How to Protect your data securely
How to Monitor and manage data with disruptive solutions
How to Maximise data availability
Who should attend:
Chief Information Security Officers
Chief Information Officers
Chief Technology Officers
Directors/Heads of IT
Directors/Heads of IT Security
Directors/Heads of IT Infrastructure
Directors/Heads of IT Architecture
Directors/Heads of Compliance