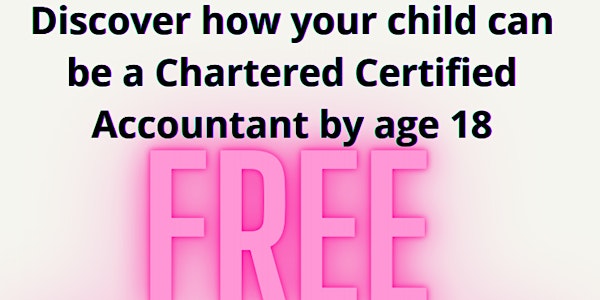 Discover how your child can be a Chartered Certified Accountant by age 18
Discover how your child can be a Chartered Certified Accountant at age 18
About this event
Sue Kam Accounting Pte. Ltd. Offer a Fast Track Accounting Program™ which make it possible for your child to be a Chartered Certified Accountant at the age of 18 years old. This is neither a gimmick nor a scam. Though the heading sounds too good to be true, it can be true with two important elements, which are:
1. Excellent Educators such as Sue Kam's Accounting team of tutors,
2. Great and diligent efforts by a Student himself or herself
If either of these are absent, you cannot expect any result quite close to that stated in the header. If both factors are present, this achievement could be possible.