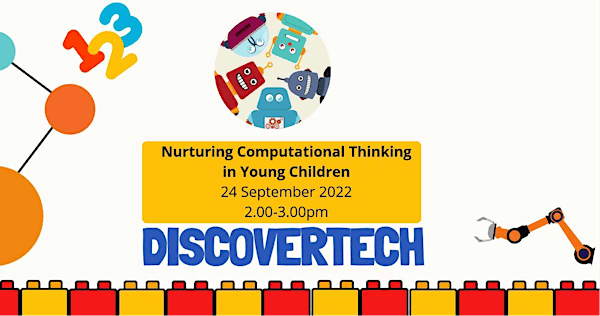 DiscoverTech I Nurturing Computational Thinking in Young Children
Learn how to nurture computational thinking in your young ones (4-6+ years old) through everyday activities!
About this event
We are living in a world where technology plays a central role in our lives.  To prepare young children for a future increasingly driven by big data and artificial intelligence, young learners need to have computational thinking skills.
This workshop provides parents with practical knowledge and skills to nurture their children's skills in computational thinking. Please note that this is a workshop for parents only.
Targeting parents whose children are 4 to 6 years old, this "how-to" workshop will provide parents with a range of "thinking" tools and teaching techniques that they can use at home and whenever the family is together. Learn how you can strengthen family bonds while laying the foundation for their children's future.
The trainer Zaid Hamzah is an Executive Education Fellow at the NUS's School of Computing, Advanced Computing for Executives. Zaid has over 20 years of technology experience including serving as Director at Microsoft.  As a learning strategist, Zaid conducts training in data and AI innovation including teaching parents of young children (4 to 12 years) on how to nurture computational thinking among young learners.