Participate in this journey with your child, your friend or your partner! (Child must be aged 4 & above AND weigh 15 kg & above)
About this event
A journey of a thousand miles begins with a single step. Welcome to the Discoverer's Journey. One that not just develops the sense wander, but also challenges ourselves to try new things.
Over the last 2 years, many people have traveled inwards, finding new places to explore. Many times, we passed by certain places in a rush and we forget to stop for a moment to smell the roses along the way. This journey wants to take you to some old places, in a new way. So much so that we truly understand the meaning of these places in our homeland.
The trail that you are about to take on starts from Bugis and brings you back to the 1836 to know the lives back then and how it transforms to an iconic place in Singapore. Through the different hands-on activities, we want you to deeply immerse in this journey, creating a new experience and perspective of a place that we always thought we know.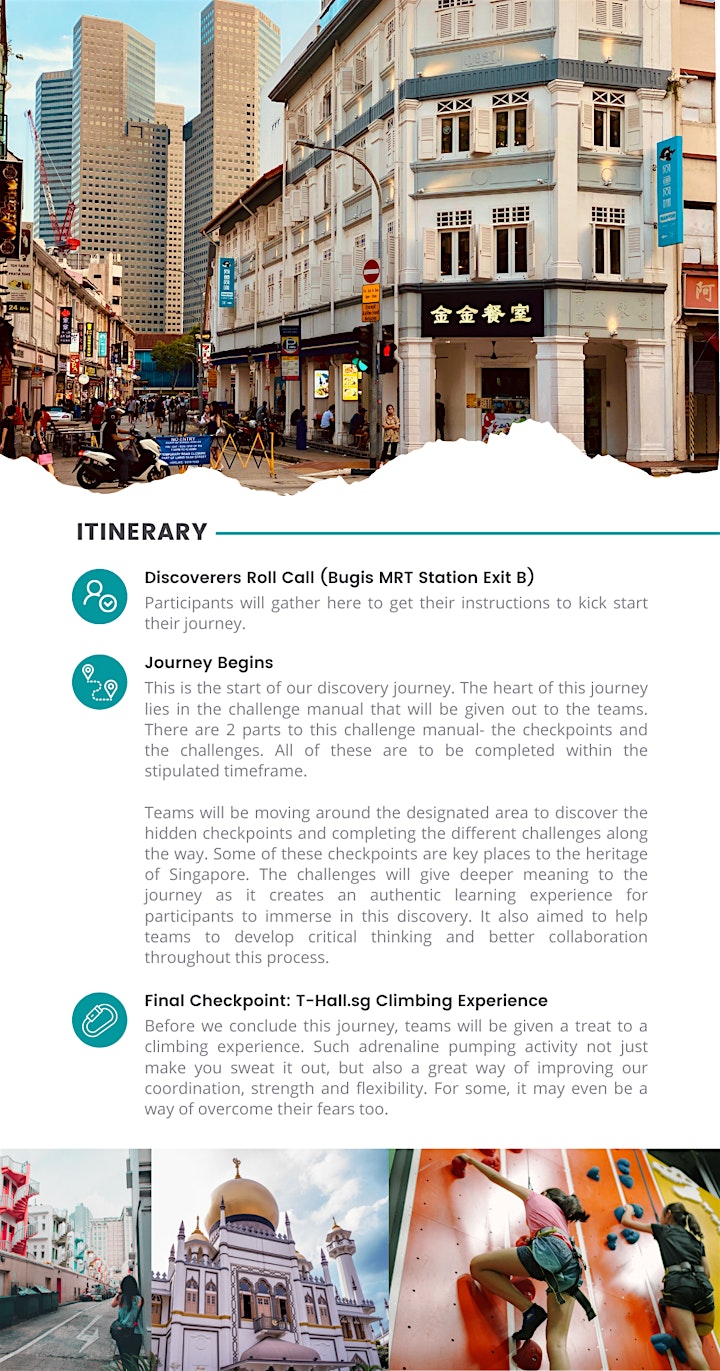 Organiser of Discovery Journey (Race & Climb)