Description
THE WORLD'S GREATEST URBAN EXPLORATION RACE
Powered by cutting-edge augmented reality and location-based technologies, District Race brings cities to life through the District Race mobile app. Navigate your way through the city collecting as many points as possible by clearing virtual checkpoints and challenges.
HOW IT WORKS
With no set route and no set distance, you can strategise and plan your own routes, choosing which checkpoints and challenges to clear to maximise your score.
Each challenge requires different skills to tackle – speed, city knowledge, dexterity and problem-solving skills. Choose which challenges you take on and play to your strengths.
RACE FORMATS
TEAM* - Form a team of 4 and collect points while exploring your city together. Points shown on the live leaderboard are the cumulative effort of all 4 team members.
*Teams of 4 receive a 10% discount at registration
INDIVIDUAL – Run your own race and unleash your full potential.
RACE CATEGORIES
OPEN - The Open category is a 2-hour race with over 100 checkpoints and challenges, taking explorers on a journey to discover new places around their city. Explorers can join individually or as a team of 4*.
DISCOVERY - The Discovery Grid is a family friendly experience that introduces explorers to District Race with a smaller grid and a shorter 1-hour time limit. There are over 50 checkpoints and challenges around the Base location. Explorers can join individually or as a team of 4*.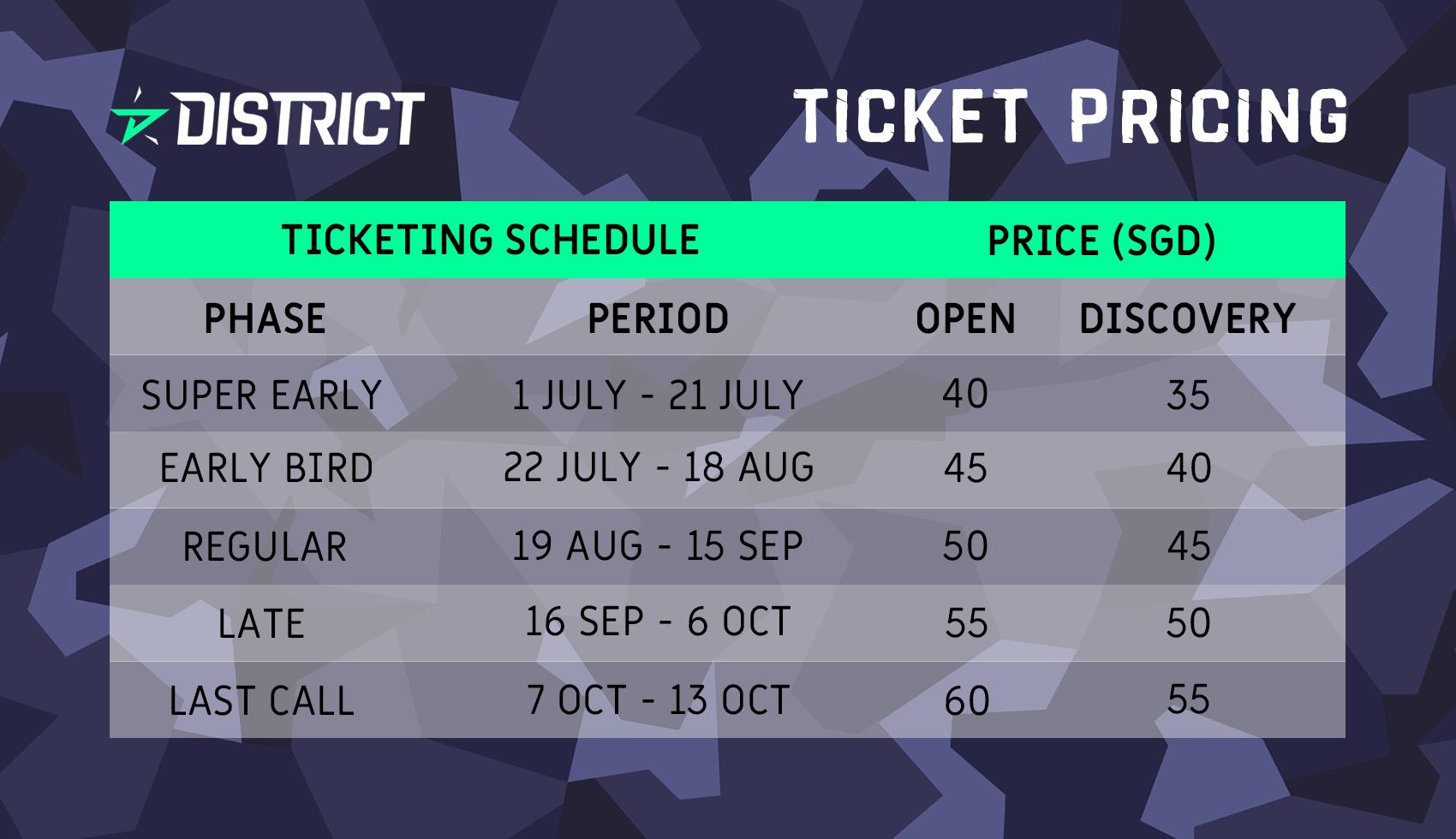 *Teams of 4 receive a 10% discount at registration
Super Early tickets start from $35 and are available until 21 July. Each ticket comes with a District Race Kit including a District Race T-shirt and an exclusive District Race Singapore, AR enabled, finisher medal.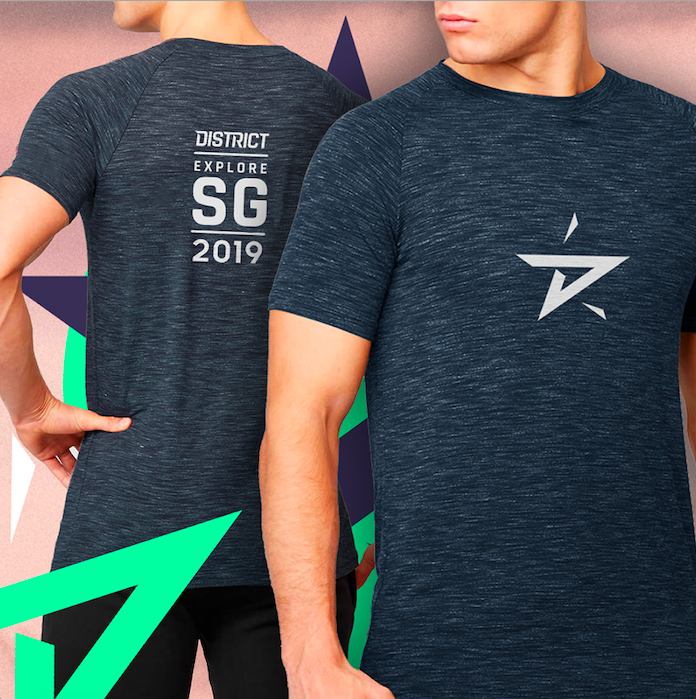 EVENT PROGRAMME
0600 - Gates Open
0700 - Open Waves begin
1100 - Discovery Waves begin
1200 - Prize Presentation
1400 - Event Ends
AGE LIMIT
- Registration is required for participants age 12 and above. Children under the age of 12 can enter the race for free
- For safety reasons, each participant under the age of 16 must be accompanied by an adult
- The age of the participants is based on the event date of 20 October 2019
HOW TO PURCHASE A TICKET
Please refer to the registration guide.
Visit www.exploredistrict.com for more event and ticket information, or reach out to us via email at explore@districtrace.com