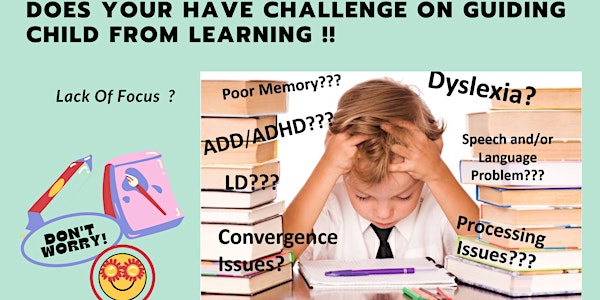 Does your Child Scare on Math Subject!! How to Help Me !!
How to Help Children on better learning !!
When and where
Location
Singapore Singapore Singapore Singapore
About this event
As Covid-19 new restriction on board, chance of sending your children for tuition center getting harder to reduce the exposure to public.
Even we sending them on Online-E - learning Tuition, does it helping them a lot? Are they struggle as what we parents do? Of course they do! How can we help ?
With such as environment change, how much can they focus or concentrate on their tuition progress?
We have not idea how long will these covid situation will end. But we never stop of getting our children to catch up on their studies progress.
As parents, how we hope your children can cope with these challenge too.
Come and attending the webinar sharing, Let's get better tips from how the experience Private Tutor sharing his experience on these.
Register Now .