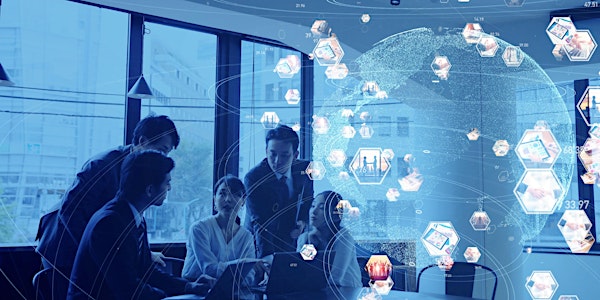 Driving The Future of Thailand Financial Institutions Through Data
Thailand Standard Time 8:45 AM-10:15 AM
Refund Policy
Contact the organizer to request a refund.
About this event
Leveraging on data to inspire innovation in customer service and drive new revenue streams
According to the Digital 2021 Study, Thailand continues to lead the globe for mobile banking and financial services apps, while also ranking among the top five countries for e-commerce adoption, mobile payment, mobile commerce and QR code usage.
Financial institutions have the ability to gather, store, aggregate and analyse a considerably broader variety of client data, ranging from their current or former location to consumer behaviours and preferences, which has been greatly enhanced as a result of technological advancements. This, in turn, enables organisations to build, optimise and secure digital interactions from frontend to backend, across the full technology stack.
As data is the most valuable assets in digital banking, key financial system designs must incorporate a frictionless process layer, so that banks of the future can deliver on the core pillars of digital customer experience.
Using insights from data is the most accurate way, for banks to deliver on their core promises: to listen to customers, create a service that benefits them and offer that service in a personalised way.
"Data-to-Everything" Strategy is Required
Embracing digital transformation as a strategic goal has become a need for banks operating in Thailand to compete with larger incumbents. This can be accomplished by combining the various data silos that exist on-premise, in hybrid cloud environments, or multi-cloud environments and distilling these data into actionable insights to guide executive decisions.
Using Cloud-based Data-Driven Analytics to Deliver Agility
Over the last few years, the cloud has enabled scalability in the finance industry. Financial institutions can acquire and analyse varied types of data at incredible speeds, eliminate content silos, safeguard data across the bank and develop enduring relationships with clients thanks to the greater flexibility and scalability of cloud solutions over on-premise systems.
The ability to store data and applications and access complex software applications via the internet is the ultimate benefit for banks and other financial services organisations.
Customer Experience Innovation: Using Data to Drive Innovation
To provide a customised, customer-centric experience, financial institutions must use data, analytics, technology and automation effectively. The new 'Data-to-Everything' approach is required to manage these technical and organisational challenges.
Financial institutions must embrace this because it benefits business, IT and security teams by collecting real-time data from all sources, applying analytics and intelligence and triggering automated actions that reduce business risks, improve security, provide collaboration, accelerate decision making, improve the customer experience and generates more business opportunities.
Let's dive into the Future of Financial Institution
Financial institutions should prioritise digital-first, cloud-first and customer-first over everything else. Any digital banking strategy must be supported by a strong data strategy. To drive a high-level digital transformation, financial institutions must leverage insights to inform decision-making, operations, and customer experience components.
OpenGov Asia is pleased to invite you to an exclusive OpenGovLive! Virtual Breakfast Insight that aims to provide the latest information on delivering an effective and efficient customer experience. This is a closed-door, invitation-only, interactive session with Thailand's top financial institutions.
OpenGovLive! Virtual Breakfast Insights are concise, to-the-point, strategic-level discussions designed to bring learning to the highest level! The unique proposition of an OpenGov Asia Breakfast Insight is the integration of cutting-edge insights from our expert speakers and interactive discussion among the participants.
This unique session will present the latest research and case studies of how data will drive the future of Thailand financial institutions and will explore:
The latest methods to improve customer engagements techniques using the right platform
The importance of managing a digital customer and how data can enable the banking experience to meet expectations
Methods to assess and analyse business health through insights drawn from across all of your data points
Strategies to improve business performance and process monitoring
Stages required to transform business operations with real-time data and advanced analytics, to guide decisions making and drive new revenue streams
Who Should Attend:
Chief Data Officers
Chief Customer Experience Officers
Chief Innovation Officers
Chief Transformational Officers
Chief Information Officers
Chief Digital Officers
Technology Officers
Heads of Digital Transformation
Heads of Information Technology