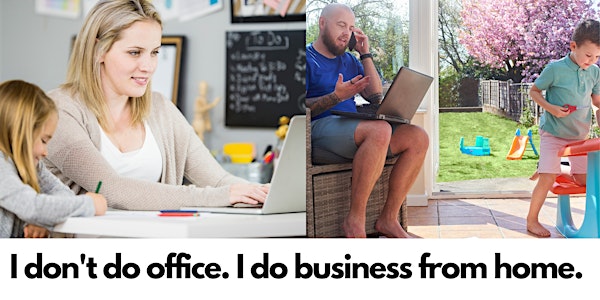 E-commerce Business for the Stay-At-Home Parent During Pockets of Free Time
E-Commerce Business for Stay-At-Home Parents (*online webinar)
When and where
Location
Singapore Singapore Singapore, 229469 Singapore
About this event
(NB: This is an online webinar)
You stay home because someone needs to care for the children or look after the elderly. It was a tough decision for both parents as it meant a loss of time freedom for one & relying on the other as the only source of income.
But what if there's a way to live more meaningfully, a chance to meet positive & like-minded people in a giving community to learn, grow & make some income too from home while still being able to take care of your loved ones? Would you be open to learning more?
This webinar will teach you how to own an online webstore with unlimited customers because of viral products. And you do not have to spend any money on advertising, because of social media. It is also a meaningful business. And, you can get started even without any experience.
Register today to secure your spot & the link will be sent to you.
See you online!
.
.
.
#homebusiness #homebusinessopportunity #homebusinessopportunities #homebusinessowner #homebusinesses #homebusinesssuccess #homebusinessmom #homebusinesscoach #HomeBusinessLeads #homebusinesstips #homebusinesst #homebusinessentrepreneur #homebusinessoppotunities #homebusinesstraining #homebusinessowners #homebusinessopportunites #homebusinessentrepreneurs #homebusinesscoaching #HomeBusinessOnline #HomeBusinessStart #homebusinessdadpreneur #homebusinessdad #valued #belong #community #chooseyourbusinesspartners #supportivesponsors #servantleadership #youthessentialssg