Earn 4-5% fees by referring investors to invest in regulated property fund
About this Event
** For Property Agents **
ABOUT THIS EVENT:
Learn how your investors can make 10-15% investment returns per year by investing in office buildings in Australia. Investors become shareholders.
Agents make 4-5% referral fees
Singapore's GIC and Temasek (through Mapletree) have started to invest in offices in Australia. They are considered one of the best funds in the world. If GIC and Temasek are doing it, our strategy cannot be wrong. Our investments are on the right track.
DO YOU KNOW:
It is not possible to make real estate investment gains of 10-15% a year in Singapore but it is still possible in Australia
You can make referral fees of 4-5% of the investment amount when you refer investors to us
We will present to your investors professionally on the details of the investments
We partner with a Registered Fund Management Company that is regulated by Monetary Authority of Singapore (MAS). For Accredited Investors Only.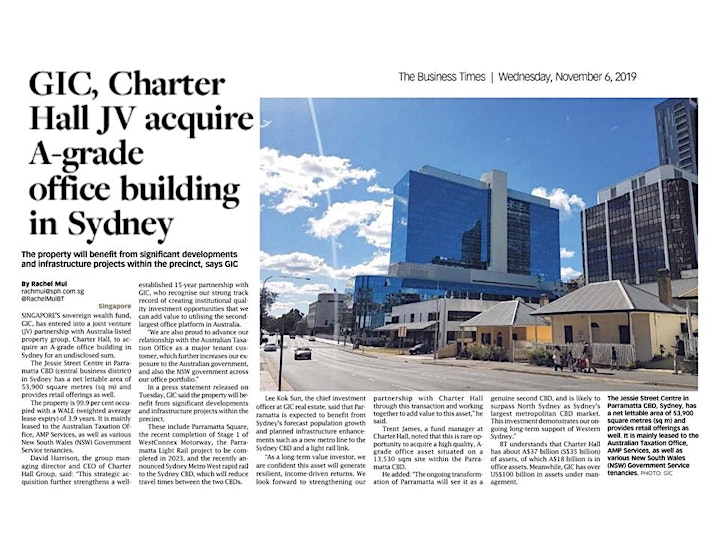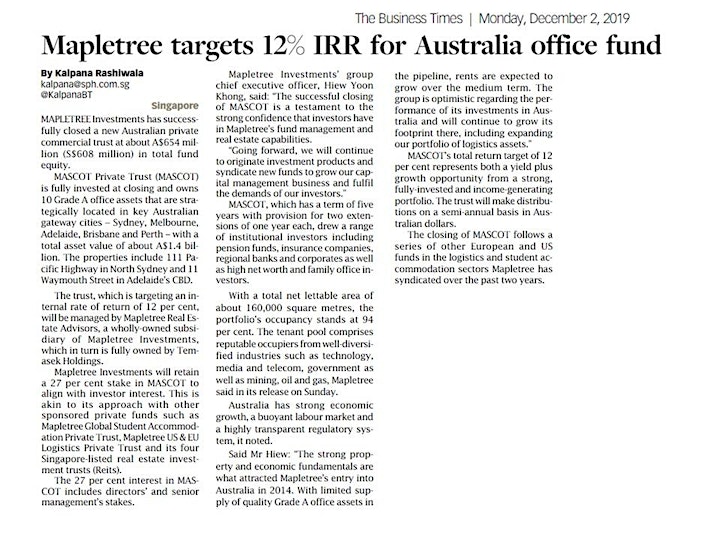 ABOUT THE SPEAKER:
David is the director of a fund management company regulated by Monetary Authority of Singapore (MAS). He managed funds that invests in the local and Australia real estate market. He is also directors and shareholders of various businesses and companies.
Over the years, David has also given sound advices to many investors in sourcing, marketing and managing their real estate investment portfolios. He has advised many investors who have built up very strong and profitable portfolio in commercial & industrial real estate investments.
David has gained recognition in Singapore and overseas for his insights and in-depth analysis of the real estate industry. He is often interviewed on TV (Channel 5/8/U/NewsAsia, Foreign News Channels), radio, and newspaper for his views and analysis in real estate market trends and related issues.
Come attend our Agents' or Introducers' Webinar to find out more !
** Only for property agents **
Date: 28 August 2020 (Friday)
Time: 2:00 to 4:00pm
Note: You will receive a confirmation email, and a link to the webinar will be send to you 1 day before the webinar.