| | |
| --- | --- |
| Easy-to-Follow Internet Ecommerce System that Can Earn You Handsome Income | |
Event Details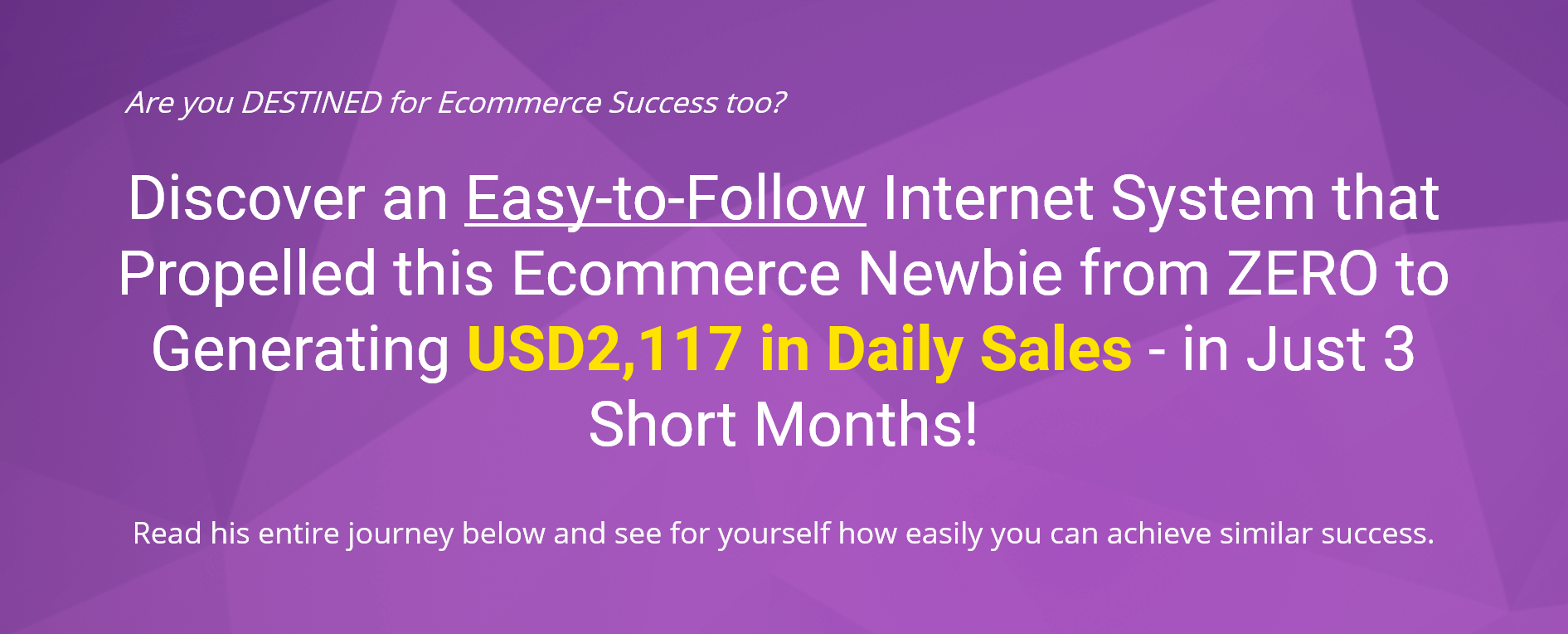 "I Want To Run A Successful Ecommerce Business… But I Don't Know How."
Sounds familiar?
In December 2016, Jay was considered your typical ecommerce newbie.
He had never run a blogshop before, much less an actual ecommerce website. In fact, the very idea of building and setting up a successful business was downright crazy.
He wasn't a business student and he doesn't have some fancy MBA from an internationally recognised university.
By all accounts, someone like him shouldn't ever succeed in running any kind of business.
All that changed in March 2017!
After applying an easy-to-follow e-commerce system, he finally hit the 4-figures mark and earned USD 1,074.71 in sales in a single day. A remarkable feat for a first-timer.
But it gets better…
As he continued to put what he learnt into practice, within the next month, he beat this previous daily sales record to a new high of USD 2,117.12/day.
Simply by following the system he learnt and practicing until it became almost second nature to him.
Today, friends and family thinks he is an IT whiz or a business expert given the amazing results he's been bringing back home. Many still find it hard to understand how he is doing all this online.
Here's A Quick Overview Of His Journey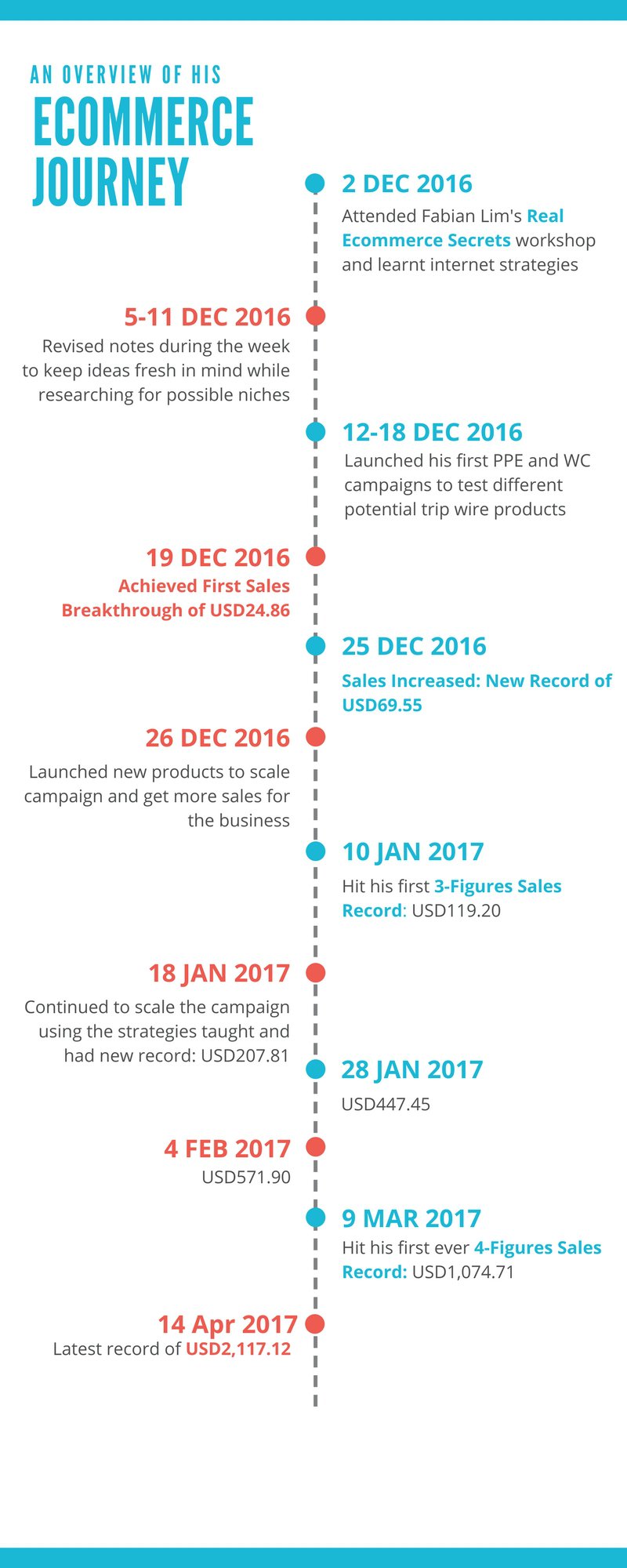 Some people may attribute his success to luck. Others might say he is talented or gifted. 

But the truth of the matter is… 

He simply followed a tested and proven system to get to where he is today.

And if you're willing and able to follow step-by-step instructions, you too can achieve similar results for yourself.

Imagine waking up each day and seeing results like these...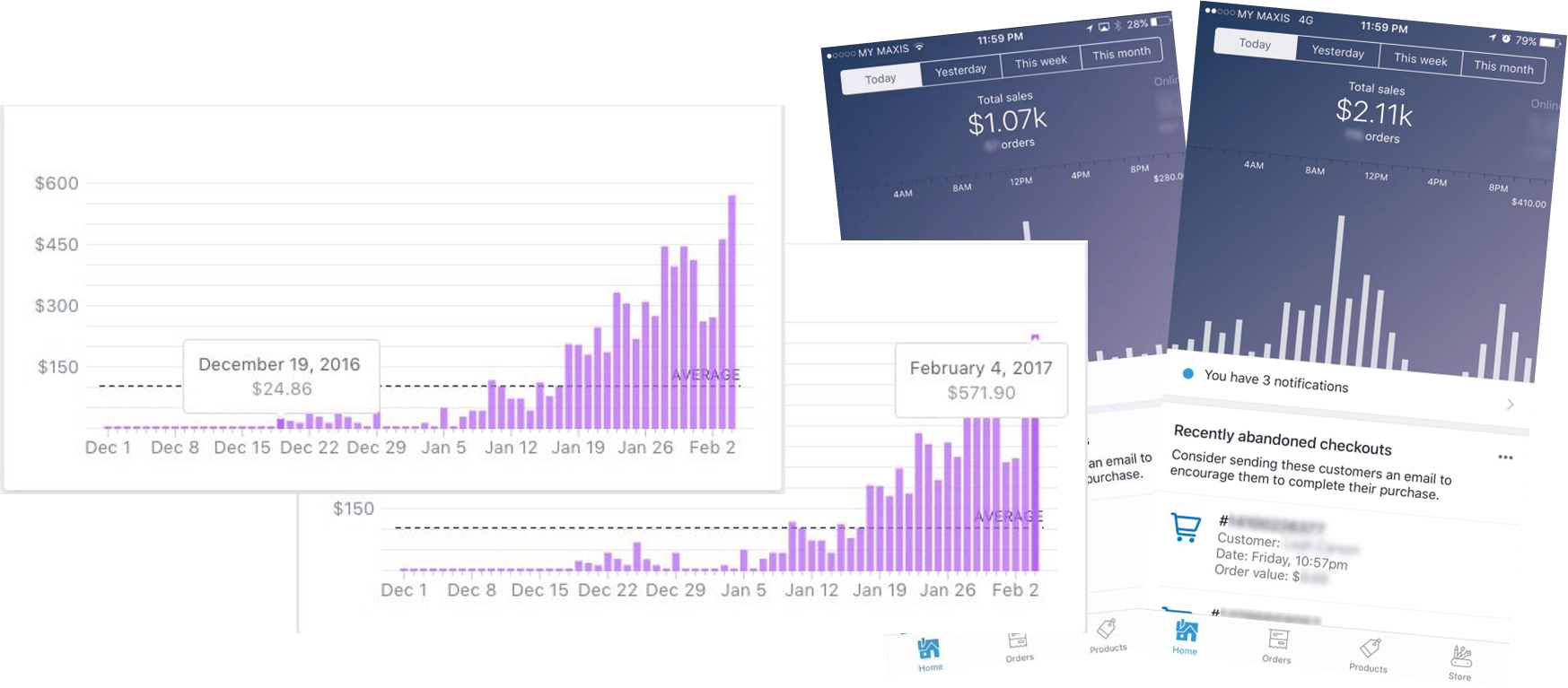 (Screenshot of Jay's E-Commerce Sales Results
- Net Profit is Between 10% - 25% of Sales Revenue)
Learn How You Can Do The Same
This coming Tuesday, our speaker will be hosting a live preview session to share with you the fundamental strategies Jay relied on.

You'll learn the process he followed and the critical mindset behind the strategy developed. (Owning a machine without the instruction manual is useless, likewise, with tactics you need to first learn the proper mindset behind the strategy.)

You'll understand why he did certain activities that were designed to help him achieve the success he wanted much faster.

It isn't about doing a whole lot of things, but doing the things that will propel you to getting your first sale. And the sale after that.

Then, at the end of the session, if you feel that building a successful ecommerce business is something you want to accomplish too… you're welcome to join our full program.

Because there we'll reveal even more powerful shortcuts we teach students like Jay to reap the success they want that much faster. Success you too will learn to achieve.

And it all starts by registering for a slot this coming Tuesday.

But hurry and secure your seats as spaces are limited and they're going quite fast.
Here's What Students Have to Say About the Program
"I have learned a lot during our 3 days RES course. My first time to attend Fabian's class. Mind blowing!!!"

- Ma Francis De Guzman

"The trainer's commitment and generosity in his sharing. Not putting Fabian in a pedestal. Very structured course - easily to follow despite the many steps to master to get it going. The course saved me from being facebook challenged or i should say digitally challenged."

- Logan Velan

"Solid insights into how Facebook marketing should be done, very interesting how there is so much background research into the existing audiences and how to pinpoint target them. The set up for the drop shipping portal provided is very powerful - something that we cannot easily do on our own and the functionality is impressive."

- Calvin Tay

"Splendidly conceived and a genius process created by a genius. It will definitely benefit me where I plan to take my current and future businesses. Thank you."
- Nigel Ho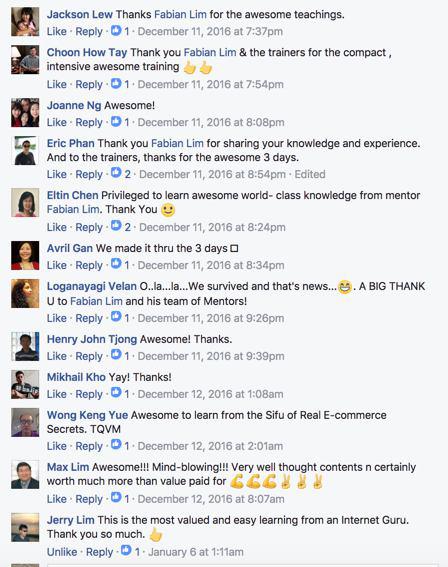 Here's an honest and unexpected truth...

When I ran my first class last year, I was deeply humbled.

Because of the response my students gave me. I had scored spectacular results with over 97.5% of the graduates rating it as 'Very Good' or 'Excellent.'

Almost every single one of them felt they had benefited tremendously from the strategies I shared with them. (It's the sort of feeling that makes you want to do even more for many others like them)

But don't take my word for it...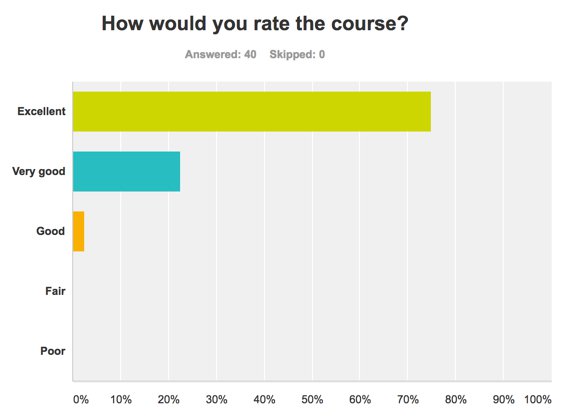 The materials we taught in the class even impressed a Full-Time Internet Marketer.

I'm talking about someone who does internet stuff for a living. Watch what he had to say about the program...
"Opened my eyes even as a full-time digital marketer myself. Learnt not only the technical aspect but also the business aspect... something you can't find in textbook or on the internet." 
But that's not all...

One of the biggest reason for our students' success is the level of support and additional materials we give them to accelerate their journey.

We understand that many of our students are complete beginners to the internet marketing world.

So to help ease them into this "complex" (but easy once you understand it) world of business and marketing, I've prepared additional resources for my students. Resources I've taken from my 10 over years of internet journey.

It's almost like condensing everything I've learnt over the last decade and putting them into an online library you can tap on.

Take a look...
Exclusive "Getting You Started" Bonuses For Course Registrants
If you choose to take up our 3-day REAL Ecommerce course after attending this basic workshop...

I'm giving some of my best internet marketing resources to help absolute beginners (and veterans) score in this highly lucrative industry.

Decide for yourself...
Bonus #1: 6-Months Access to WorldInternetAcademy.com
Receive free access to my digital training workshop that contains my entire library of internet marketing materials and resources.

Inside we cover everything I've learnt and tested in my 10 over years of selling and making money online. You'll find videos on Facebook marketing, Google Adwords, Wordpress, Email marketing, Affiliate marketing and much more.

Critical information to aid your journey and get you to the success you want for yourself.

These are the same materials I teach my students which they've applied in their digital businesses and taken them into the 4-, 5-, 6-, and even 7-figures revenue mark.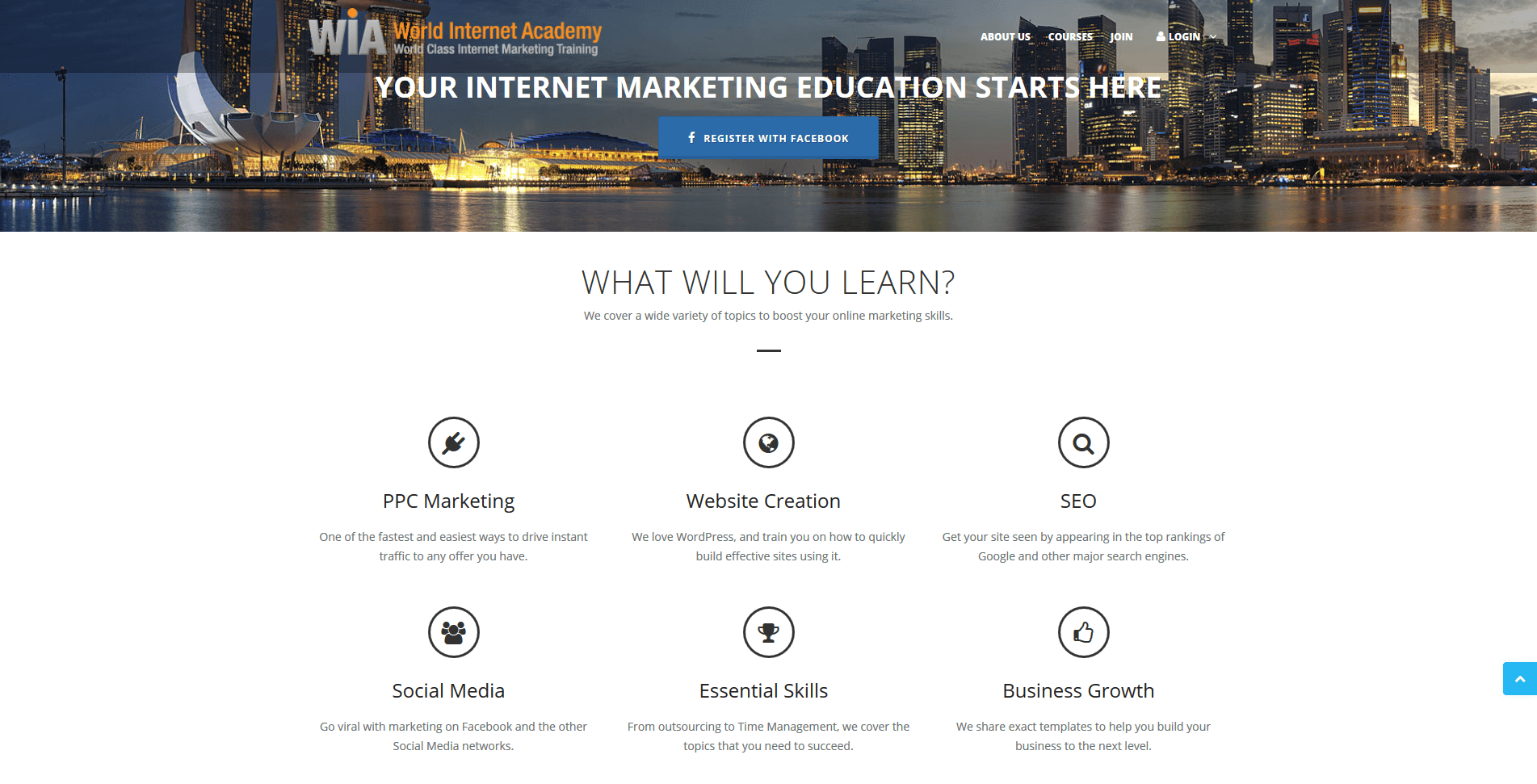 Bonus #2: 3 Years Facebook Support Group
One common challenge many beginners face is that after a workshop, they find themselves overwhelm with things to do. It's perfectly normal as this is the first time you're experiencing so much new information.

It's like learning to ride a bicycle, you'll expect to bump into a few hiccups here and there.

But with ecommerce, it doesn't mean you have to brace through this alone.

That's why I've included a special Facebook group for all students of the workshop.

Here you can ask questions, receive advice and even dish a couple of your own. All with the intention to learn, grow and support each other in this journey.

It's the reason my students find success, simply because they have a peer group of people who have been there, and understand the challenges you are facing.

When you become a part of company, you're not just another student. You're almost like a new family member on this journey together.

This is a group which money cannot buy. That's why there is no value to this bonus. It's priceless.

Just imagine how much value you're getting mixing with people who are here to support you on each step of your journey towards ecommerce success.

I think you're beginning to see how powerful a group like this will contribute towards you earning your first dollar on the internet.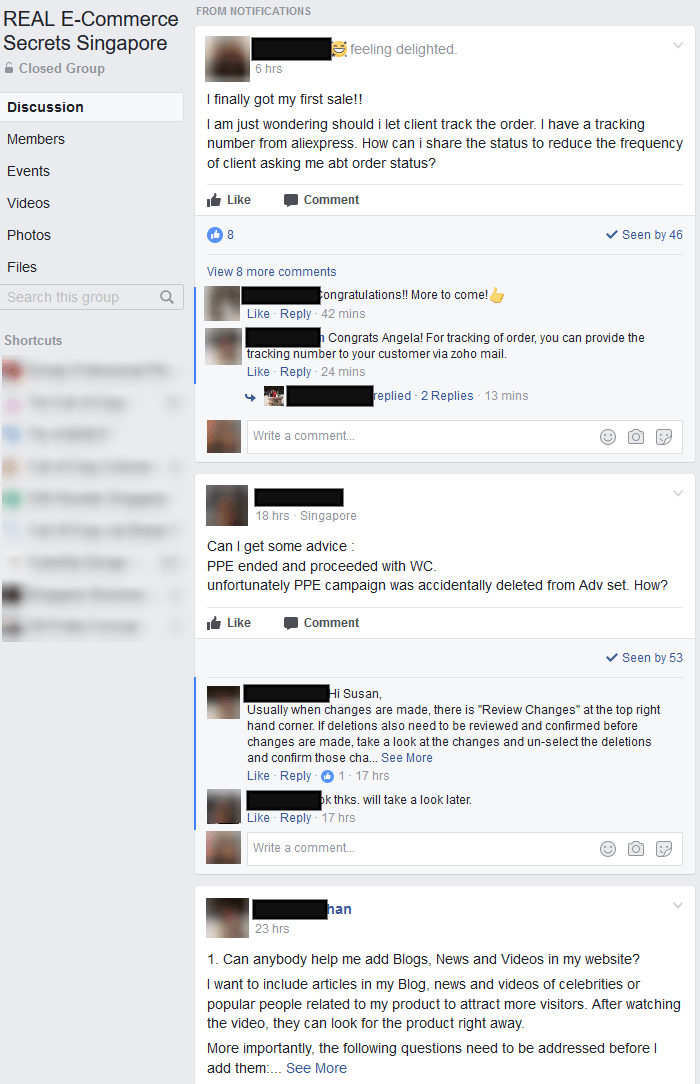 Even More Feedback...
Cherry
"I'm able to set up my ecommerce stall very easy and fast. After starting my promotion campaign, just second day I managed to generate sales from my e-store. I highly recommend this program if you want to see online success in ecommerce"
"I'm able to get my first online stall up and running from scratch in an extreme easy and speedy manner. After operating for a month, I have over a hundred followers... in my recent campaign I managed to generate sales in 24 hours."
"As a student of his program I get to use his full automated program... after following the steps I managed to generate sales within 2 days... Now I can look forward to a successful ecommerce business."
Reserve your seat now before someone else takes your seat!
Who is Fabian Lim?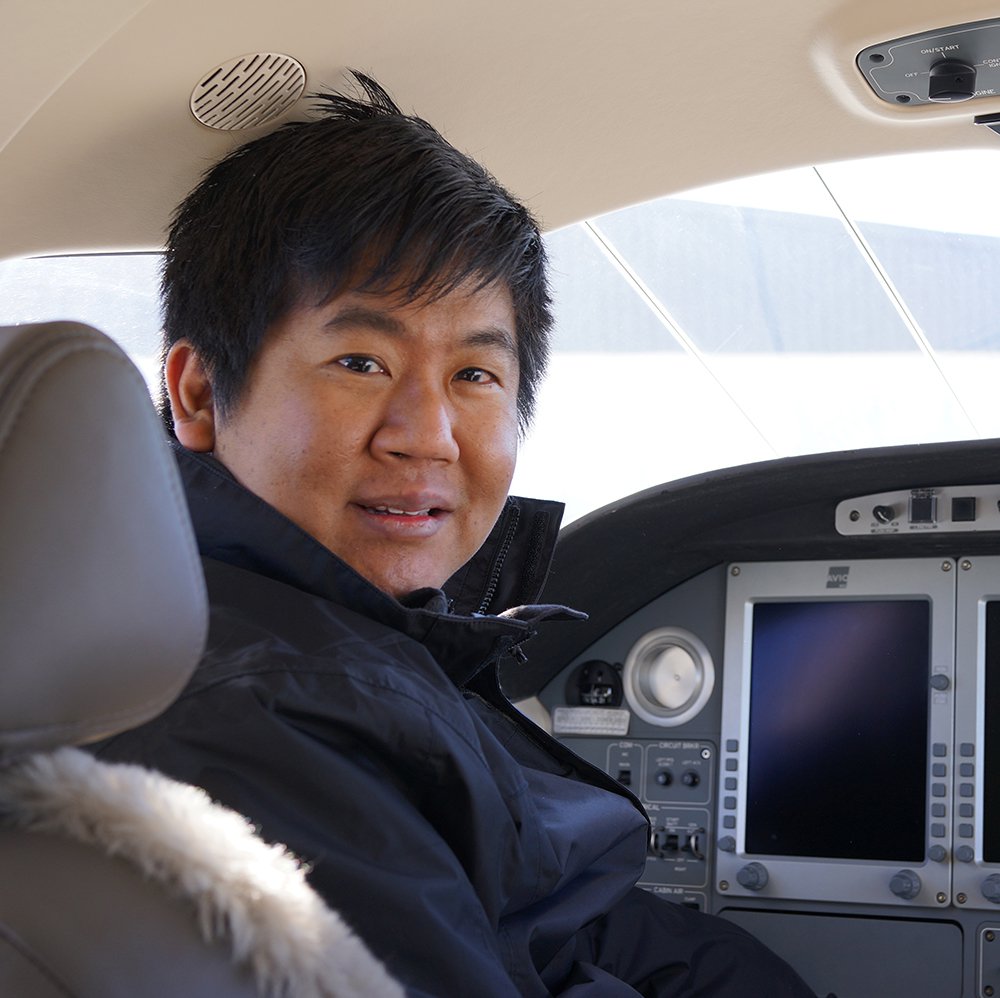 Fabian is currently Founder & Group CEO of PageAdvisor.com, Southeast Asia's first real-time mobile marketplace for home & lifestyle services, and Director of FlightSchool.sg, Singapore's first private flight school.
Previously a manager with global management consultancy, Deloitte, Fabian turned full-time online entrepreneur in 2003.
In the last 10 years, Fabian Lim has helped a few of his students achieve the dream of becoming an Internet millionaire. In addition, he has helped countless of ordinary people achieve consistent five-figure monthly income on the internet while working from home.
Fabian also owns and operates numerous online and offline businesses in the following areas: Events management, digital marketing agency & health & beauty. Fabian has been extensively featured in top news media & publications like: The Sunday Times, Business Times, Channel News Asia, Straits Times, Razor TV, The Star, New Straits Times, Sin Chew Daily, Wan Pao, Omy.sg, My Paper, UWeekly, The Peak Magazine, Exquisite Magazine, Utusan, Faces Magazine, NTV7 & 8TV.
Most importantly, Fabian developed a proven and scalable Facebook e-commerce marketing system that, over the last 18 months alone, generated one of his businesses over S$2 million in pure e-commerce sales. This is the same system Fabian will be revealing in his REAL E-Commerce Secrets course.

Do you have questions about Easy-to-Follow Internet Ecommerce System that Can Earn You Handsome Income?
Contact ClickVentures@SG
When & Where

ClickEvents
51 Cuppage Road, #07-22
Singapore, 229468
Singapore