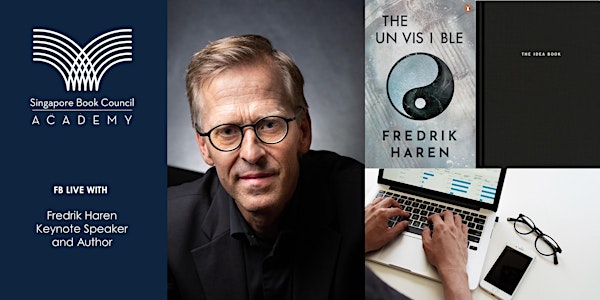 Effective Online Book Marketing for Authors by Fredrik Haren
Marketing your book to the #1 Spot
About this event
What are the platforms and avenues an author can leverage online to promote their book?
In this talk, Fredrik will share the different ways of to effectively market your book. With his experience of being in a #1 spot upon the debut of his first fiction novel on Amazon SG's listing, learn the importance of engaging and communicating with the audience in the virtual world that will boost the exposure of the author and the book itself.
Some key takeaways include:
Building a foundation pre-publication – creating the hype
Understanding the market and right target audience
Creating brand and awareness of book and author
Promotion tactics that will increase sales
The different digital platforms to market on
Seeking other opportunities – collaborations etc.
This event will be livestreamed on SBC's Facebook page.
This session is moderated by Chaitanya Srivastava from Penguin Random House India & Southeast Asia.
Facilitator
Fredrik Haren has:
– More than 20 years experience as a full-time, global, keynote speaker, and has worked with hundreds of companies including VISA, HP, KPMG, BMW and IKEA.
– Was awarded "Speaker of the Year" in Sweden, and was included in "The Top Ten Best Swedish Speakers Ever".
– Has written 10 books, including "The Idea Book" which was included in "The 100 Best Business Books of All Time"
- His book "The Unvisible" was published by Penguin Random House and went to #1 in All Books (!) on Amazon.sg in less than 24 hours after launch.