Description
Email Automation is the process of building relationships and keeping in touch with qualified customers in a timely manner using automated emails.
As a professional salesperson or business owner progress in their business, the number of customers to keep in touch and follow up with increases. The ability to maintain a consistent yet unobtrusive presence will be paramount in determining who gets the next sale when the customer is ready to buy.
Email Automation automates the process of customer communication; thereby freeing up the salesperson's/businessowner's time to work on the other aspects of the business.
Duration: 1 day
Date: 16 Aug 2019 (Thursday)
Time: 9.30 am to 5.30 pm
This training is 100% eligible for SkillsFuture Credit.
Registration Process:
1. Please register for this course on this website. You do not need to make any payment if you are claiming from your SkillsFuture Credit.
2. Upon receiving your registration, we will send you an invoice (pdf). You will need this invoice to claim from SkillsFuture. The instructions to claim from SkillsFuture will also be stated in the email.
3. Last day of registration for this event is 9 Aug 2019. Please register early as seats are limited.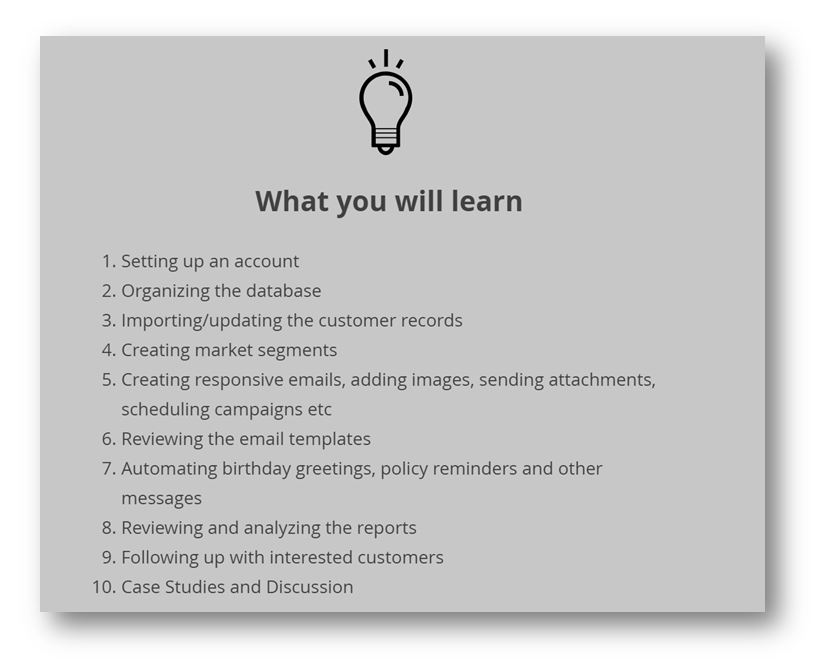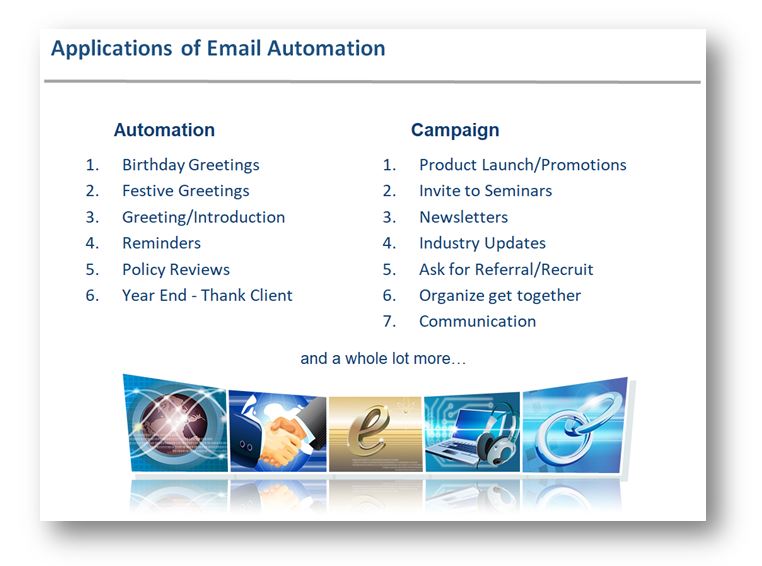 Note:
This program has been conducted with thousands of participants across many different industries and have received numerous rave reviews. To find out more about this program and its testimonials, click here.
To find out more about SkillsFuture Credit scheme, click here.
Organiser of Email Automation for Success - 15 Aug 2019 (Thursday)
KASH Academy is regarded by many as the leading academy in advancing the sales, business and leadership competencies throughout Asia Pacific.
​We seek to provide sales and business professionals with the latest and most effective strategies to overcome their challenges and achieve their goals faster and easier than ever thought possible.
We are committed to enrich the minds of the participants with insightful information and research focusing on innovative strategies and techniques that will increase their effectiveness and productivity many times over.
​Knowledge  |  Attitude  |  Skills  |  Habits