Gain important and practical learnings from Mr. Inderjit Singh Dhaliwal's entrepreneurship journey.
About this Event
In this seminar, Inderjit Singh Dhaliwal will share the highlights, trials, and tribulations of his entrepreneurship journey spanning over 30 years. During this period, he successfully started multiple companies with three memorable exits.
He will also share his life journey and all the entrepreneurial lessons he learned that helped shape him as an entrepreneur. Inderjit sees entrepreneurship as a matter of mindset and everyone should be thinking as one, not just start-up founders.
Finally, he will discuss the important elements that make for successful start-up and spin-offs and the strategies that need to be considered as the business progresses. Inderjit believes entrepreneurship can be learned and it is not only for those who are born with it.
Who should attend:
Engineers who are considering to start a new technology venture
Startups founders who want to learn from the successful experiences of other entrepreneurs
Technology entrepreneurs who want to understand the insights of managing a technology venture
Date: Monday 9th November
Where: Online on Zoom
Time: 5.00 PM-6.30 PM
Program:
5.00 PM - Welcome & Intro
5.05 PM - Intro to IES-INCA and SgFounder Programme |Andy Wee
5.15 PM - Entrepreneurship Journey | Inderjit Singh Dhaliwal
6.00 PM - Q&A | Inderjit Singh Dhaliwal & Andy Wee
6.30 PM – End of Event
Registered participants will receive the online meeting details via email closer to the date.
This event is organized by IES-INCA.
For any enquiries, contact us at incubate@ies-inca.com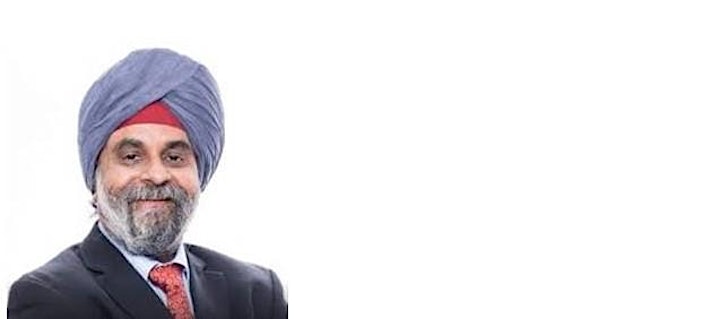 About Inderjit Singh Dhaliwal
Mr Inderjit Singh Dhaliwal is the founding Chairman of Nanyang Technological University-NTUitive Pte Ltd, the innovation and enterprise company of Nanyang Technological University, Singapore (NTU). As Chairman, he provided thought leadership for the university's technology commercialisation, entrepreneurship education and innovation landscape since 2010.
In his personal capacity, Mr Dhaliwal is an entrepreneur and former politician in Singapore's parliament. During his time in parliament, he was instrumental in driving policy changes to create a more conducive environment for Entrepreneurship and for Small and Medium Enterprises. He started his first company after leaving Texas Instruments at the age of 37. UTAC was a Unicorn. He later started companies with operations in the Silicon Valley, Philippines, India, Africa and of course Singapore. He received a Bachelor of Engineering from Nanyang Technological University in Electrical and Electronics, followed by an MBA from the University of Strathclyde in Scotland. He achieved the Strathclyde Alumni Distinguished Entrepreneur Award in 2013.

IES-Incubator and Accelerator (IES-INCA) is a strategic initiative by The Instituition of Engineers, Singapore (IES) to support engineers in technopreneurship.
IES-INCA is a platform "by engineers for engineers". It is part of the Instituition of Engineers, Singapore (IES), and promotes and supports entrepreneurial engineers. We support engineers with deep tech innovations, in successfully commercialising their products and services.