Join us to learn how you can leverage MDM to unlock business productivity with comprehensive device and endpoint management solutions.
About this event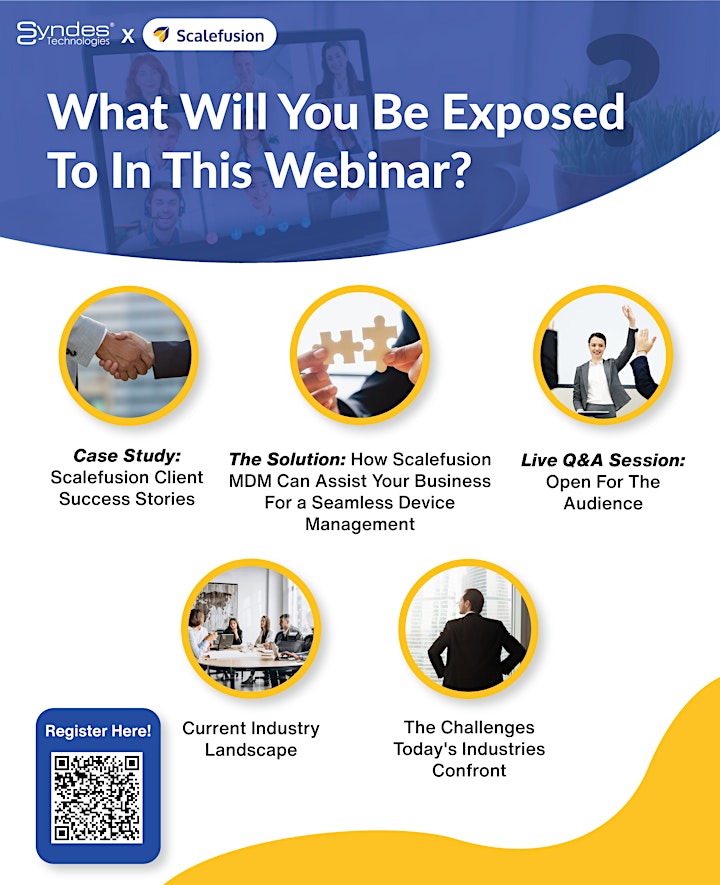 The new-age mobile-first world presents endless opportunities for business growth & enterprise mobility, but simultaneously poses exigent IT challenges for organizations.
Join us live for a FREE webinar together with Scalefusion, the leading mobility expert to get more insights on how  Mobile Device Management is shaping up the modern workforce towards a more secure workforce in the future.
Stand a chance to learn more about what Mobile Device Management is and how it can aid your business into increased workforce productivity.
In this webinar, we'll be talking about:
- Current industry landscape
- The challenges today's industries confront
- The Solution: How Scalefusion MDM can assist your business for a seamless device management
- Case Study: Scalefusion client success stories
- Q&A session with the host and the guest speaker
- Live Q&A session: open for the audience
Organizer of Embrace the POWER of Mobile Device Management for the Modern Workforce