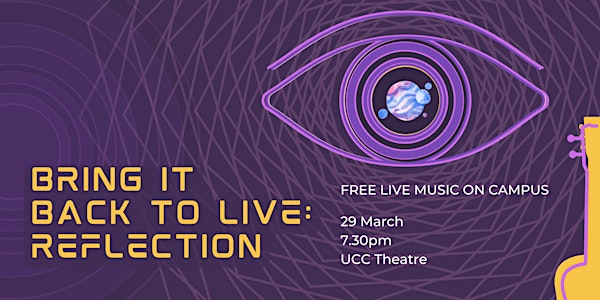 EMCC | Bring It Back To Live
A live concert featuring NUS' own musical talents held at UCC Theatre!
By NUS ExxonMobil Campus Concerts (EMCC)
Date and time
Starts on Wed, 29 Mar 2023 19:30 +08
Location
NUS University Cultural Centre Theatre 50 Kent Ridge Crescent Singapore, 119279 Singapore
About this event
Come join us for FREE LIVE MUSIC on campus!
NUS Centre for the Arts is delighted to present Bring It Back To Live, a live concert featuring NUS' own musical talents and held at UCC Theatre.
From soulful to jazzy, each musician presents their own unique musical view of what reflection is. Enjoy diverse original compositions and renditions of popular tunes, ranging from chill indie to vibe-worthy rock.
Let music be the portal that teleports you to new worlds hidden deep within each one of us.
Bring It Back To Live is presented by NUS Centre for the Arts, as part of ExxonMobil Campus Concert (EMCC): Portals and Passageways.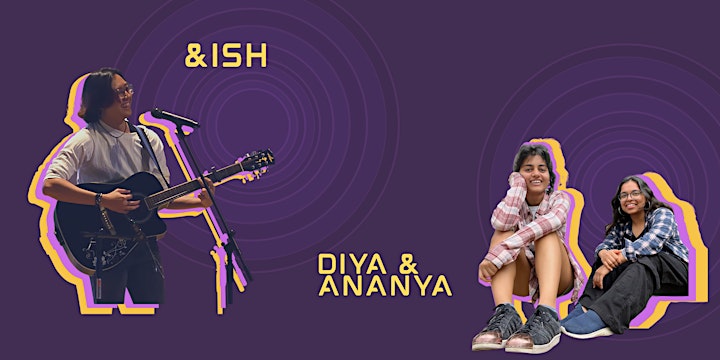 &ish
&ish is a 22-year-old singer-songwriter who's "just trying to figure out life" (his words), one song at a time. '& ish' is his way of saying 'and more', which is what he wants his music to be. He writes songs for the souls who need to feel what they need to feel and for those who are trying to figure life out, just like him. Chill, laid-back, and melancholic, his music reminsces on good memories and discovers the beauty in learning from life's experiences.
Instagram: @and_ish_ | Spotify | YouTube | TikTok
Diya & Ananya
Having met through NUS Resonance, Diya and Ananya's similar music tastes and interests brought them closer over the past two years of university. Among their favourites, Phoebe Bridgers & Lorde have heavily influenced the creative process behind the original songs and covers that make up their set. With their piano-based arrangements, they look to create an intimate atmosphere with the audience as they explore the theme of reflection.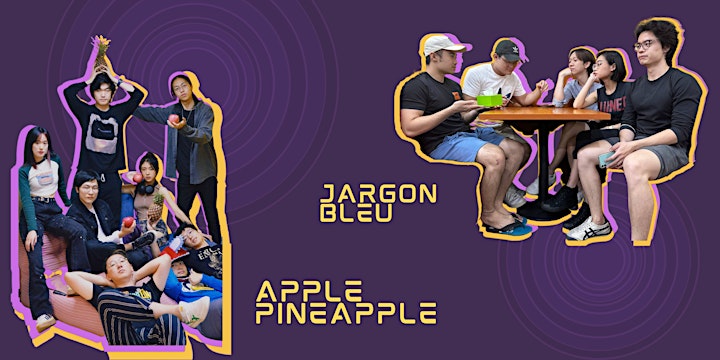 Apple Pineapple
Apple Pineapple is a student band under the NUS CCA, Geyao. They predominantly rearrange pop songs in alternative genres.
Jargon Bleu
Jargon Bleu is a 5-piece indie alternative rock band formed in 2022 (debuting 2023). Looking to establish themselves on the local music scene, their "jargon" is their music - through which they share their philosophical ideologies and sociological views through music. Mainly fusing various genres with rock music, most of their original songs have been heavily inspired by bands such as Muse, Red Hot Chili Peppers and Radiohead.
Their debut single "Universal Traversal" was released in January 2023, and will be followed by an EP release in June.
Instagram @jargonbleu | Spotify
About the organiser
Presented by NUS Centre For the Arts, ExxonMobil Campus Concerts (EMCC) brings you experimental works from students and professional artists every semester. From theatre and dance to lunchtime concerts and film screenings, EMCC always strives to bring curiosity and vigour to the NUS community through the arts.
Follow us on Instagram: @nusemcc | @nuscfa