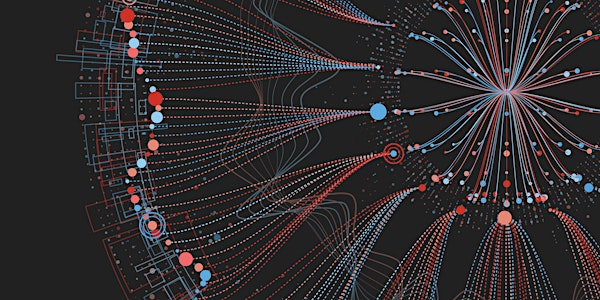 Enhancing Data Experience: Simple, Seamless, Sustainable Data Management
8.45 am - 11.00 am Phillipines Standard Time
About this event
Edge Computing and Data Centres to modernise data experience, simplify complexities and reduce expenses of organisations' data management initiatives
A growing number of organisations in the public sector recognise the importance of big data and analytics to gain insights into citizen behaviour, understand their needs and implement effective delivery of essential services.
The critical issue with data is that its storage and analysis must be seriously thought through, designed and structured in the digital era. The massive amount and rapid growth of unstructured data far surpass that of structured data, although the former has tremendous potential as a source of insight.
Edge Computing
Today, Edge Computing is transforming the way data is being handled, processed and delivered from millions of devices around the world. The explosive growth of internet-connected devices - the IoT - along with new applications that require real-time computing power, continues to drive edge-computing systems and their development.
Faster networking technologies, like 5G wireless, allow for edge computing systems to accelerate the creation and support of real-time applications, such as video processing and analytics, self-driving cars, artificial intelligence and robotics, among a host of others.
Why is Edge Computing Necessary?
Edge computing addresses shortcomings in cloud-based applications and services around performance and compliance. Essentially, cloud computing, in and of itself, cannot always meet all the demands that critical applications require. The trend toward digitisation to improve efficiency and business performance fuels demand for applications that require peak performance, particularly Internet of Things (IoT) applications. Such applications often require substantial bandwidth, low latency and reliable performance to meet regulatory and compliance mandates, making them classic candidates for the edge.
Edge Computing vs Cloud Computing
Edge Computing complements cloud computing in a hybrid IT environment. While cloud computing leverages centralised data centres, edge computing leverages distributed micro data centres at the boundaries of the network where data is closer to where it is generated.
Deploying Edge Data Centres
While edge computing deployment can take many forms, it generally falls into one of three categories:
Local devices that serve a specific purpose, such as an appliance that runs a building's security system or a cloud storage gateway that integrates an online storage service with premise-based systems, facilitating data transfers between them.
Small, localised data centres (1 to 10 racks) that offer significant processing and storage capabilities.
Regional data centres with more than 10 racks serve relatively large local user populations.
Regardless of size, each of these edge examples is important to the business, so maximising availability is essential. It is critical then, that organisations build edge data centres with the same attention to reliability and security as they would for a large, centralised data centre.
OpenGov Asia is pleased to invite you to an exclusive OpenGovLive! Virtual Breakfast Insight aimed at imparting knowledge that organisations need to build secure, reliable and manageable high-performance edge computing platforms and data centres that can help fuel an organisation's digital transformation.
We will be discussing:
Balancing organisational costs and scaling in digital transformation initiatives
The benefits of adopting Edge computing and micro-data centres
Augmenting the versatility and security of IoT-driven projects
IT and digital operations that can be a force multiplier for organisational growth
Enhancing the integration of digital economies that can improve an agency/organisation's agility, capacity and citizen services
Who should attend:
Chief Information Officers
Chief Transformation Officers
Chiefs of IT Operations
Chiefs of Digital and IT Infrastructure
Chiefs of Digital Transformation
Chiefs of Applications and Systems Development
Chief Technology Officers