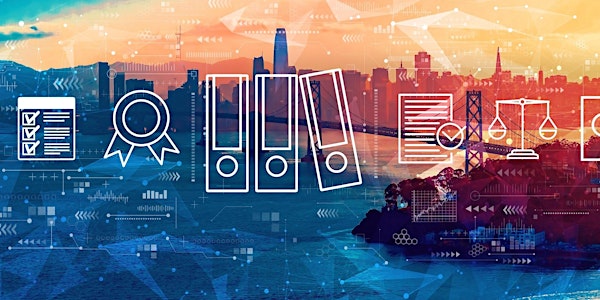 Enriching Digitalisation Initiatives in the Public Sector
8:45 AM-10:15 AM Singapore Standard Time
Refund Policy
Contact the organizer to request a refund.
About this event
Best Government in the World!
Enriching Digitalisation Initiatives in the Public Sector
Accelerating and Redefining The Connected Citizen Experience
COVID-19 has progressed digital transition by years and has foundationally altered the way both the public and private sector across the world deliver services, products and programmes.
Government agencies and institutions have fast-tracked digitisation of internal operations and delivery of citizen services. Businesses made temporary solutions, that are morphing into more permanent ones, to meet changing and new demands – far more quickly than was thought possible before the crisis.
Right from the start, as would be expected, there was increased demand for e-services and expectations of better virtual offerings. The public and private sectors had to transition business, work and services as remote working became a necessity. With this came the urgent need to test the resilience of new working models, provide better access and protect data. Additionally, other disrupted private sectors looked to the government for adaptive and dynamic regulatory models while citizens also demanded more online services.
To stay relevant, competitive, and survive, in the new normal, requires adopting new technologies, formulating evolving strategies, and deploying best practices. In this VUCA environment, governments across the globe, too, are looking to ramp up their digital transformation to better citizen services in a post-COVID-19 era.
Today, citizens' expectations of their digital interactions with their government are rising from heightened levels. That means even greater citizen demand for seamless experiences and access to the right content, at the right time, across departments and agencies – at any time, anywhere and with any device.
Ultimately, citizen expectations are changing as society becomes more comfortable with using digital services. For example, during COVID-19, there has been a significant increase in Australians turning to government websites for support and information. In addition, with more Australians spending more time interacting with – and becoming reliant upon – digital government, trust is increasing.
Policymakers must understand that digital matters are societal matters. Open and honest communication about risk and emergencies should be considered an asset, not a liability; problems need fixing, not hiding.
The post-pandemic era presents an opportunity for the government to harness the momentum of recent initiatives to improve digital services for citizens. It also offers a platform to strengthen trust in digital infrastructure and to reinforce the benefits of highly secure and encrypted data for personalised experiences.
This is the perfect timing for citizen-centric government leaders. A rich, real-time understanding of the needs of each citizen, supported by a creative mindset, can unlock the pathway to more positive citizen experiences.
There is a clear opportunity right now for the public sector to share learnings, partner and collaborate with industry leaders to work hand in hand in achieving true digital transformation that improves the lives of citizens and society as a whole.
So, what does a government agency/organisation needs to assess and critically adopt to transform their digital operations to innovate citizen experience? OpenGov Asia is pleased to invite you to an exclusive OpenGovLive! Virtual Breakfast Insight aimed at imparting knowledge and strategies on how to accelerate and redefine the connected citizen experience.
We will be discussing:
Establishing a unified view of the citizen and why that's important
Using data to develop a personalised digital experience for each individual
Managing through a crisis and the tools available for communication managers/policymakers
How government agencies/organisations can optimise infrastructures and leverage data analytics to lower costs, risks and complexities
How IT and digital operations can be a force multiplier for citizen experience
Enhancing IT operations to improve an agency/organisation's agility, capacity, and response time
Who Should Attend:
Chief Information Officers
Chief Transformation Officers
Chiefs of IT Operations
Chiefs of Digital and IT Infrastructure
Chiefs of Digital Transformation
Deputy Chief Experience Officer
Chief Digital Officers
Chief Marketing Officers
Deputy Marketing Officers