Description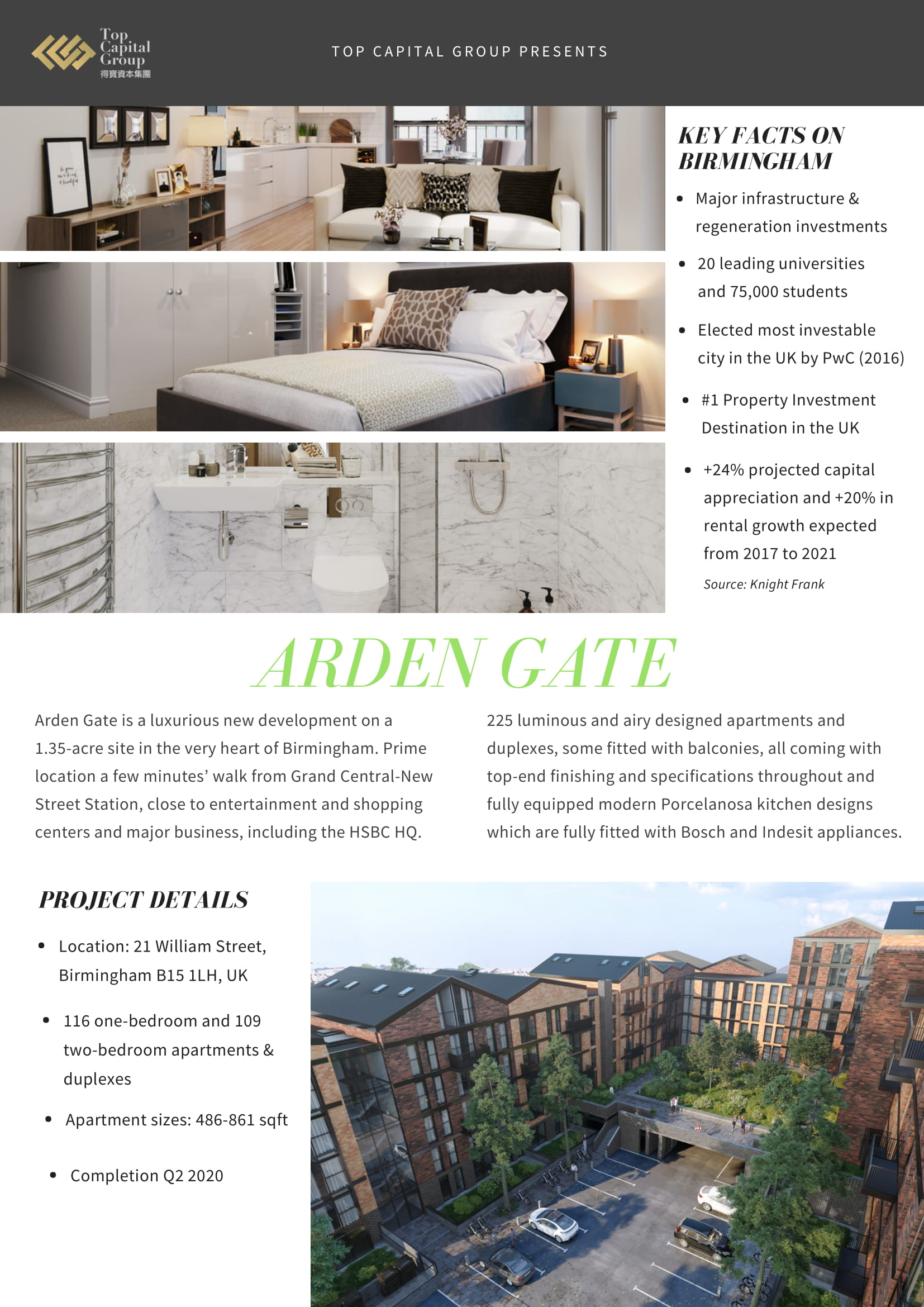 ---
You are invited to the VIP launch of Arden Gate. Find out more about the property market in Birmingham, UK and discover the latest project launch in the heart of Birmingham, the largest and most populous British city outside London.
Exclusive Launch of Arden Gate
225 luxury one-bedroom, two-bedroom and duplexes in prime Birmingham city centre.
Date : 17 & 18 March 2018, Saturday & Sunday
Time : 11am – 7pm
Venue : Four Seasons Hotel
Grange room, L6
190 Orchard Blvd
Singapore 248646
Seminars:
Topic : UK property investments: legal & tax considerations
Time : 11am on Saturday
Speaker : Edward Fowler, Partner, Scott Fowler Solicitors
Topic : Buy-to-let investment strategies in the UK
Time : 11am on Sunday
Speaker : Rupert Smith, Business Development Director / Founder, Complete RPI
Topic : Birmingham Property Trends
Time : 3pm (for both days)
Speaker : Florian Loloum, International Sales & Marketing Director, Top Capital Group