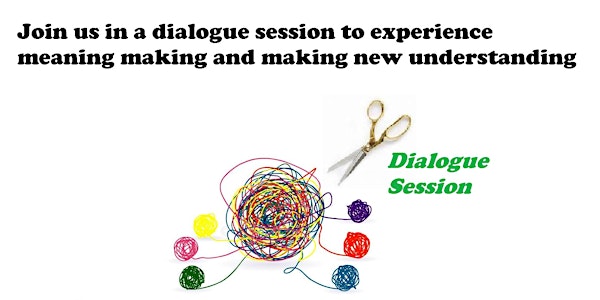 Experiencing dialogue in making new meaning and understanding with others
A facilitated session to help participants to experience a dialogue in making new meaning and understanding
About this event
Have you experienced any one of these situations?
1) We have participated in the same event. You assume all of us are on the same page and the reality may be different.
2) We agree on first loop learning and there are more.
If you resonate with any one of these situations, join us in having a dialogue.
Schedule of each session:
1) Review of materials from https://www.askone.sg/bohm-inspired-dialogue/
2) Short dialogue practice on a topic participants have interest in.
Zoom URL will be shared later.
Organiser and possible facilitator : Wan. He helps technology leaders to shift mindsets for more impact. In facilitation, he loves to engage participants in dialogue besides helping them to tap on group wisdom.
Please review the video above before the session.