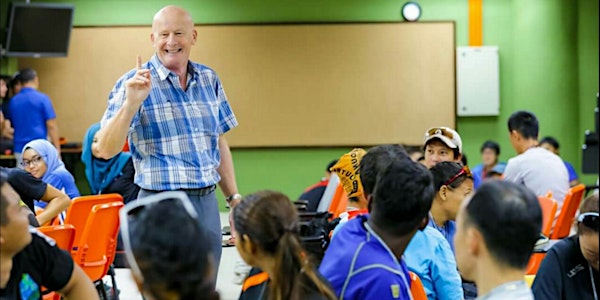 Experiential Learning Masterclass by Professor Colin Beard
When and where
Location
Home Team NS Bukit Batok 2 Bukit Batok West Ave 7 659003 Singapore
Description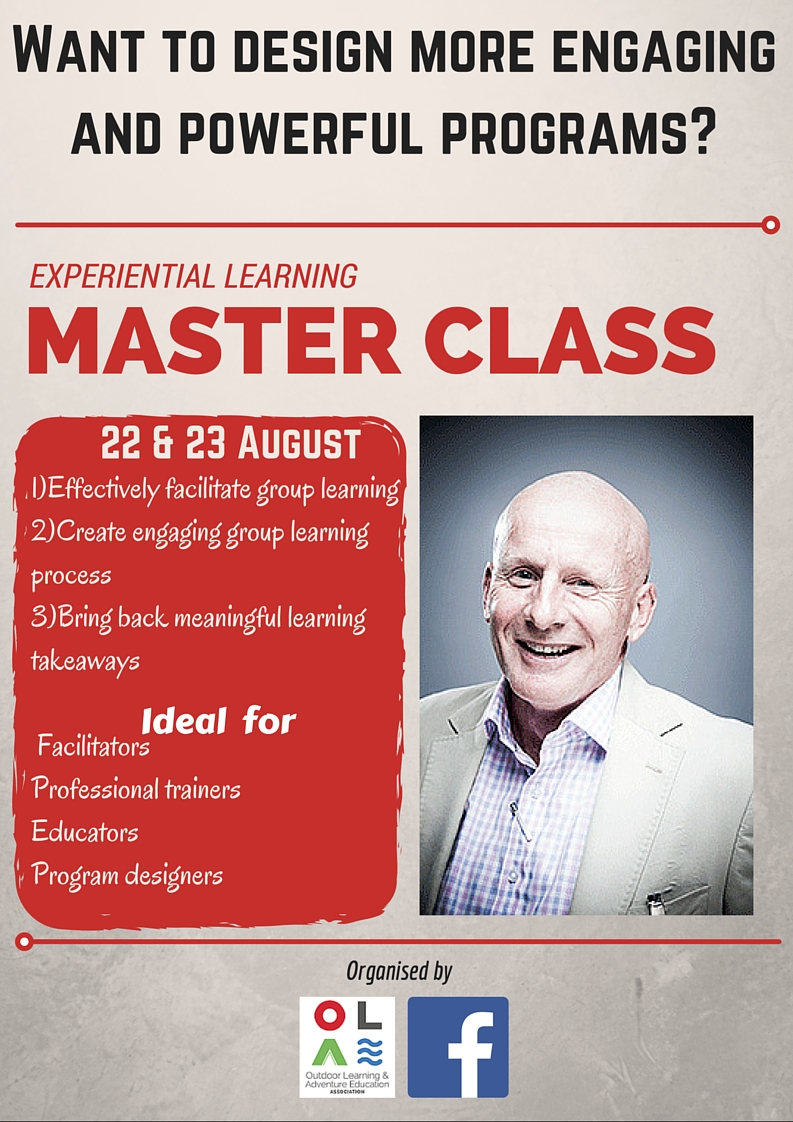 Try this out: hold your hand above the hand of another person. Now touch their fingers tips with your finger tips and notice something quite interesting: you can feel their fingers, but you could also feel your own fingers whereas before you couldn't feel them.
This can occur on a grand scale: when you touch the world it touches you and you become alive. This is also a core principle behind experiential learning. The experience is engaging and it brings learning to life. The experience of learning should really engage your learners, and this requires careful design, working with the major dimensions of all human experiences, notably participant senses, and their thinking, feeling, doing, belonging and becoming.
Another main message for anyone involved in experiential learning is to sit back and 'Let The Learners Do The Learning'. Also it is important for you to spend less time 'teaching', which can be exhausting. This simply means spending more time on experience design, and less time on direct teaching design and delivery. So ironically you do less, and achieve more.
Experiential learning has other core philosophies, including alignment of the brain with the body, and alignment of speech and brain to support learning. Experiential learning is a process that requires many processes to work in harmony, and modern neuroscience has opened up completely new horizons for us to understand how to do this. Experiential learning also utilises many other navigational tools that support the learner brain. The London Underground map, now replicated in its principles around the world, is a classic example of a schematic navigational tool that is so simple yet it prevents major chaos in many cities around the world. It is easy to understand but in reality the city is actually very complex.
Want to learn more? The experiential learning Master Class this year will delivered by Professor Colin Beard in Singapore and based on this philosophy, all participants will learn the basic working tools, learn new experiential models, try out 'experience mapping' by analysing real experiences of banking staff who have experienced sleeping on the streets, and collectively engage in several powerful learning experiences that have amazed many people. Colin will cover many topics including creativity and innovation, customer service, motivation, sensory and emotional intelligence, and all the methods are suitable for corporate trainers, facilitators, outdoor specialists, and higher education lecturers.
Colin's clients have included leading corporate organisations, trainers and facilitators from across the globe. The feedback is always very positive: inspirational is the word most often used by his clients. In May 2016 Colin worked on important contracts with the Singapore and US Governments on the introduction of experiential learning methods and principles for key strategic people.
---
OLAE Professional Development Week
One of OLAE's priority is to provide continual professional & talent development and thus enabling career pathways for our practitioners. We would like to reach out all our newly registered members as well as members-to-be to take part in OLAE's inaugural Professional Development Week.
Please note that we will be extending a special workshop price to OLAE members.
For non-members, please contact us for membership registration inorder to take advantage of the members' price.
FAQs
Is my registration/ticket transferrable?
No. Each registration ticket in soley purchased for the individual that signs up for the workshop.
Can I update my registration information?
Yes you may update your information.
Do I have to bring my printed ticket to the event?
Please print a copy of your ticket when upon arrival.
What is the refund policy?
Once tickets are sold, tickets are non-refundable.
Where can I contact the organiser with any questions?
For any queries contact us at info@olae.sg