Event Information
Location
Singapore, Singapore
Singapore
Description
Explore what you can build with your creativity and coding superpowers - anytime, anywhere this March holiday!
KEEPIN' IT SHORT & SNAPPY
For kids ages 7-14

24/7 access to the Explorer Pass platform from March 14 - 22, where kids can explore

10 Medium and Hard self-directed creative coding projects (estimated 20 hours in total)

Creative application of your Scratch superpowers!

Live support available daily from 10am-12pm and 2-4pm from 16-20 March on an appointment basis

Complete the experience with a data-driven customised report on your child's progress and recommendations on where they can take their creative coding journey next!
---
"My kids had a blast & came home armed with knowledge & information which they were excited to share with us." - Joanne, Parent
---
Take your learning to another dimension with Explorer Pass, available for a limited period from 14 - 22 March, 2020. Strap on your jetpacks get ready to blast off with Explorer Pass: Blast Off with Mission Control with 10 Medium-Hard Dynamite Explorer projects (estimated 20 hours of learning) for a limited time only.
How Explorer Pass: Blast Off with Mission Control works...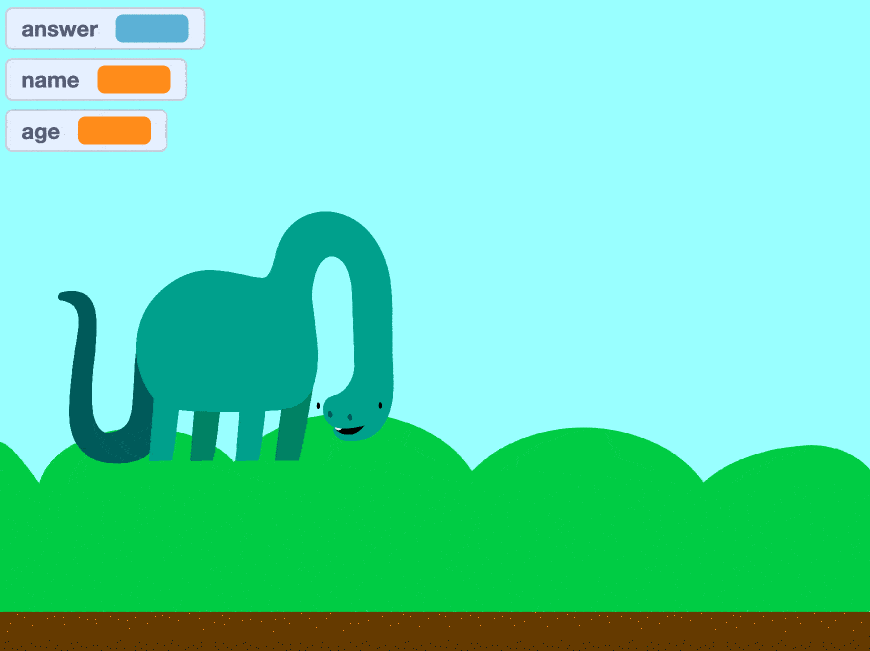 Step 1:
Put your curious caps on and pick a self-guided creative coding project to apply your Scratch superpowers and create something awesome! From building your own Chatbot to coding a digital beatbox programme, the sky's the limit.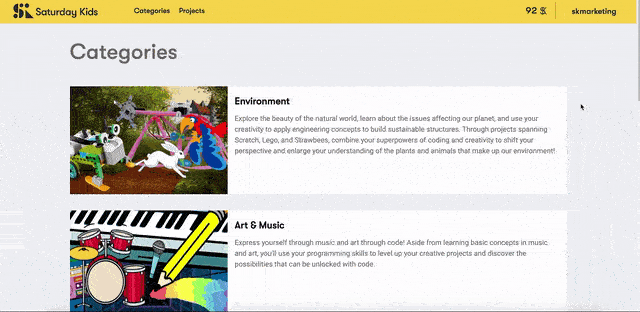 Step 2:




Stuck and need help, or just want to talk through your thought process and debug with an experienced programmer? Each project is loaded with helpful hints. And not to worry - Saturday Kids Rocket Launchers will be on standby to provide live support via video call daily on an appointment basis, from 16-20 March, 10am-12pm and 2-4pm.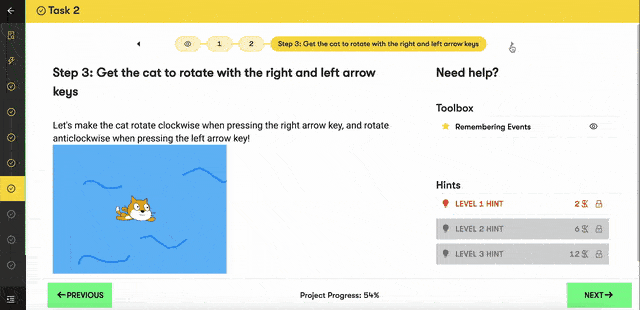 Step 3:
The fun doesn't stop just because the school holidays are over! What will you do next with your Scratch superpowers? As with learning any new skill or language, practice makes progress. At the end of the holidays, receive a customised report that celebrates what you've learned and how you've grown as an explorer with coding superpowers!
OH! THE STUFF YOU'LL LEARN!
Apply and deepen your programming knowledge in Scratch

Exposure to real world themes and real world functions of programming

Creative confidence as you apply your coding superpowers to thematic coding projects


LIFE SKILLS LEARNT
Creativity

Grit

Resourcefulness

Independence and self-directed learning
---
Pedagogy
No lectures. No memorisation. No ONE right answer. Like real life, we're all about trying things out, failing, figuring what went wrong & trying again. These are the skills & mindset that will last a lifetime. Let's get kids to learn how to learn.
Because the kids who learn to learn become curious, inventive, resourceful human beings who solve real world problems to make meaningful impact.
Parents love us
"...and for the first time he is not running to play other people's creations but his own... I am absolutely delighted in the 'mindset' change in my son's attitude." - Emma, Parent
"Thank you for a wonderful and exciting enrichment program that is so much more than academics.. it's fun but for me as a mum, an important future skill set for my son." - Rachel, Parent
Got more questions on this course of awesomeness? Read our FAQ section below!
Frequently Asked Questions
1. My child is new to computers and programming. Will she/he be able to follow?
As Scratch experience is required for Explorer Pass: Blast Off with Mission Control, we encourage kids new to computers and programming to sign up for the one-off 3-hour Animate with Scratch workshop, available at all Saturday Kids locations on March 14-15 before joining Explorer Pass: Blast Off with Mission Control.
2. My child has done some Scratch programming at school/elsewhere. Should he/she still attend this course?
Yes! Practice makes progress, and Explorer Pass enables kids to hone and deepen their coding skills and knowledge through creative application. Our objective is for kids to understand how code makes a difference in the real world and to encourage them to use this skill to make a real impact on the lives of others down the road.
3. When and where do Explorer Pass sessions take place?
The Explorer Pass platform will be available any time during March 14 - 22. Kids can work on their Explorer Pass projects just about any time and anywhere you have access to the internet and a laptop with a working microphone and webcam. We suggest that parents be present with younger learners (ages 7-9) the first time they use the platform.
Still curious? Ring us at +65 3159 0980 - we'd love to chat.
Or email us: hello@saturdaykids.com
Date and time
Location
Singapore, Singapore
Singapore
Organizer of Explorer Pass: Blast Off with Mission Control, [Ages 7-14], 14 Mar - 22 Mar @ Online
Kids will invent the future. What if they start now?
At Saturday Kids, students don't just learn to code. They code to learn.
Kids today live, learn and play in a digital world, so it's never been more important for kids to learn digital literacy.
However, we also recognise that technology is ever changing, what's relevant today might not be so tomorrow. It's nigh impossible to teach a kid everything there is to know...
But what we can do is bring out the curiosity in kids.
With our design-based approach emphasising creation, we create an environment where there is no right answer, kids are free to explore, can put theory into practice and develop the mindset of "I can figure this out myself" instead of being spoonfed the answers.
Saturday kids learn how to learn.
If you're a firm believer that what kids learn on Saturdays is just as important as what they learn in school Monday to Friday, let's chat!
Can't find a class below that suits you? Email us at hello@saturdaykids.com
Stay informed of upcoming Saturday Kids workshops, new courses and events... sign up here