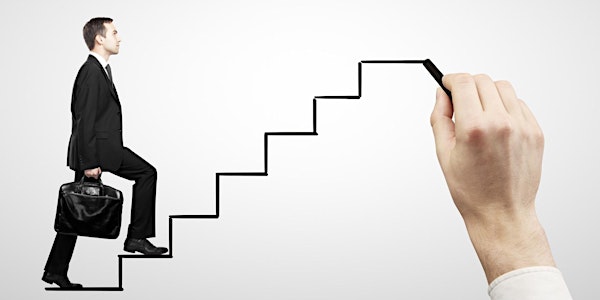 EXPOSED: 3 must-have Soft Skills that will ensure your Next Promotion! (Defunct)
When and where
Location
1 North Bridge Road #06-01, High Street Centre Singapore City, Singapore City 179094 Singapore
Description
Read on to discover what those soft skills are and how they can positively supercharge your career, finances and ultimately success in life!
Need for Softskills
Are hard skills going to guarantee your success in life? Are paper qualifications and the technical know-how the passport to your career promotion? I am sure you are aware by now that with those alone, you are not going to make it very big in life.
As you can see in the above two articles, without soft skills, you might not fail but one thing is for sure, you will not be very successful, especially in the context of career advancement.
I can assure you that because I had personally experienced it. For a start, I was very academically inclined. I was awarded Certificate of Merit (COM) during my polytechnic days and subsequently got a scholarship to study at the University of Queensland, Australia. This gave me the impression that I will always do well. Never did I realise that career and studies are completely different.
When I joined the workforce, I worked extremely hard; even harder than when I was schooling. However, I didn't get any promotion; what I got is that miserable $100 pay raise. I soon realised that until your boss likes and trusts you, no matter how hard you work, you are almost never going to get that well-deserved promotion.
In the heat of despair, I decided to switch to a sales career, as this is where I believed that one will learn the most soft skills. With a stroke of luck, I was recruited and trained by the Sales Legend herself, Ms. Lusi. That was the turning point of my life!
I discovered Individual Behavioural Competency Technology (IBCT).
I literally TRANSFORMED! I realised why I wasn't getting my promotion. Why I wasn't getting the results I wanted in life. With the skill sets of IBCT, I now know how to gain trust and more importantly I am able to win people over.
All in all I managed to get 3 promotions in 3 years and eventually earned an average income of $12,500 a month!
So what is IBCT, you ask? It is a complete set of soft skills, invented by Ms. Lusi herself, to propel your relationship with people.
In this 2 hour seminar, you will learn about the 3 must-have soft skills that will ensure your next promotion.
The 3 soft skills are:
Soft Skill No.1 – Understanding Personality Profiling
Soft Skill No.2 – Speaking from Other's Perspective
Soft Skill No.3 – Expressing Good Intentions with Right Expressions
You will also learn the following:
Learn about the different categories of bosses out there and what each category want
Understand who your boss really is – so that you can deal with him/her effectively
Learn what bosses are really looking out for
How to read your bosses' mind, even before they say a word
How to gain the edge over your peers by having that extra "X factor"
How to be recognised and rewarded for your efforts at work
How to develop that strong presence and confidence when communicating
Note that the "boss" here can be your client or family member or simply someone whom you report to. Not necessary be the boss at work.
Let's hear what our students have to say:
Our Students
"Lusi, I have a good news to share! This morning I received a trophy - HR promotion letter! I am promoted to Assistant Principal Engineer. This had happened because I applied what you taught in the IBCT class. Thank you so much!"
Ng Zhenxian
Assistant Principal Engineer, ST Kinetics
"Hello Lusi, I landed a permanent position with an Australian company. I believe I got the job because I applied what you taught me in IBCT class. Thank you very much!"
Gladys Siew
Admin Executive
"Hey Lusi, I did it!! I managed to convince management with my alternative proposal! Your 8 steps worked! Thanks for grueling me during class."
Jasmine Lye Mei Ling
Project Development Manager, ExxonMobil
"I now have the blueprint for paying compliments, asking for favours and convincing anyone to make changes. This has transformed both my life and the people around me! Thank you so much!"
Tea Eng Peng
Director, Financial Alliance
After learning soft skills, I'm extremely happy to be promoted by my company! My manager is giving more opportunities than before and I am tasked with more challenging jobs! I am now more competent and able to complete my assignments to his satisfaction!
Lim Siew Mei
Account Executive
So how much are you willingly to pay for those skills sets? Those proven skill sets that had helped our existing students in getting their promotion? One hundred thousand dollars? Ten thousand dollars?
The good news is our students only pay $4,688. We always have sell-out workshops at that price. That is because our students recognise that it is not the cost that matters, what matters is that they are given the opportunity to learn, improve and get the success they want in life.
IBCT Course Fee
Payment screenshot from our website
How about if I tell you, for a limited period of time, this seminar is valued at only $19.90! Yes! You have heard it right; it costs less than your average monthly handphone bill. In exchange, you will learn soft skills that can help you get your next promotion and pay rise! You will learn specific soft skills that are based on a four thousand dollar workshop! Only if you sign up right now by clicking the "Register" button above.
Now you have two choices: you can either choose to leave the website right now and waste the last 10 minutes of your life reading. Go back to your stagnant career, doing the same old things, take the same old actions and get the same old results again and again.
OR
You are truly committed in bringing success to your career and living the lifestyle you deserve. Then I sincerely urge you to take the next BIG step towards your goal by attending this seminar, after all there is really nothing much to lose.
YES! I am ready to discover soft skills that will help me in my career advancement and start living the life I deserve!
I also understand my order will be processed on a totally secure server.
Click on the register button above right away!
PS: If you think that $19.90 is still too expensive for a seminar that will help in changing your career and life, and create the breakthrough success you deserve, then I am sorry; there is no book, programme or seminar out there that can help you. But if you are ready, do yourself a favour and register for this seminar while it is still available at this amazing price.
PSS: Why are you still reading this? This means you are damn serious about your success in life. I mean who else will read till the very last line. If so, I urge you to register right away and start earning the promotion you well deserved!
Notes:
Please take note that availability of seats in our seminar room will be on a first-come, first-served basis. So as to avoid disappointment, please come early or on time, as Lusi Group reserves the right to deny entry for late-comers.
Lusi Group values your privacy. In accordance with the DNC regulations, by and upon registration, you are consenting us, where necessary, to contact you with regards to the seating reservation and arrangement for this event only.