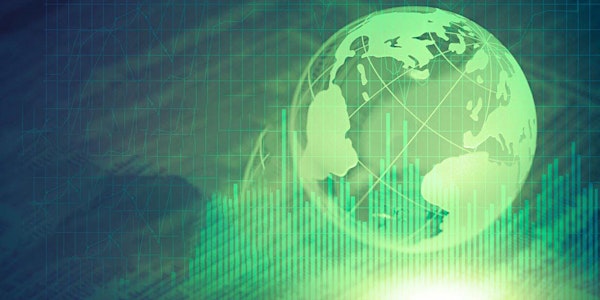 Facial Recognition and Video Analytics in the highly challenging crowded environments
When and where
Location
SIS Seminar Room B1-1 School of Information Systems Singapore Management University 80 Stamford Road Singapore 178902 Singapore
Description
Facial Recognition and Video Analytics in the highly challenging crowded environments
While Facial Recognition and Video Analytics works perfectly well in fully controlled environments and setups (i.e. immigration counters), the majority of the real-life business use cases in the public and private sectors involves fully uncontrolled environments, different weather conditions, crowded scenes, uncooperative and in-motion subjects, and in recent cases mobile/wearable cameras which are in motion as well. During the session, we will explore innovative methods for achieving high accuracy detections in fully uncontrolled environments using cutting-edge computer vision and ML technologies
---


DATE
29 September 2017, Friday
VENUE
SIS Seminar Room B1-1
School of Information Systems
Singapore Management University
80 Stamford Road Singapore 178902
PROGRAMME
4.30pm (Registration)
5.00pm to 6.30pm (Presentation and Q&A by Mr Guy Ron)
---
Speaker Detail
Mr Guy Ron
CEO, XRVision
Guy Ron is a renowned ICT security professional with more than 15 years of experience in developing Homeland Security & Cyber Security solutions for the most challenging customers in in Israel, US and APAC.
In his current role, Mr. Ron is the CEO of XRVision, a Singaporean start-up leveraging cutting-edge Computer Vision, ML and IoT patented technologies to address the holy-grail challenge of performing Facial Recognition & Video Analytics in fully uncontrolled, crowded and in-motion environments at an accuracy of 2-3X the industry standard.
Prior to XRVision Mr. Ron spent 2 years as the Managing Director of Bayon Security, a boutique Cyber Security consulting firm, and another 12 years with Microsoft Corp, initially based in Israel and since 2008 in Singapore. At Microsoft, Guy held senior regional roles including Safe City & Cyber Security Industry Director for Asia Pacific (APAC), Founder and Manager of a regional Cyber Security consulting team for Middle East & Africa (MEA), Manager of the Microsoft Israel Consulting Services and a Senior Solution Architect at the CTO office.
Guy began his career as a software development lead with the Israeli Defense Forces (IDF) where he spent six years in the Israeli Air Force heading the development of C4I and information security solutions. He later led various R&D activities the Israeli Ministry of Defense and at global companies such as Intel Corp.
Guy graduated from Bar-Ilan Technology College, Israel, and the Israeli Air Force Academy with degrees in Software Engineering and later graduated from Ben-Gurion University (Israel) with a BSc. in Information Systems Engineering. Guy also earned an EMBA degree with Honors from Rutgers University (US top 20) in Singapore. Guy is married to Smadar and has a daughter, Romi, and a son, Noam.