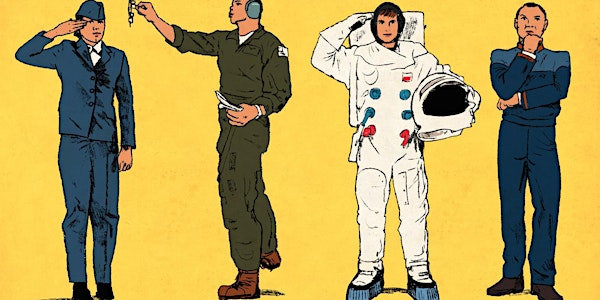 Family Business ONLINE Workshop: 24 Consulting Tools for Coaches, Advisors and Professionals (USD)
Description
Family Business on the Moon for Coaches, Advisors and Professionals Workshop goes ONLINE!
24 Consulting tools for advising enterprising families
Based on the just released "A Family Business on the Moon" fieldbook with 24 activities to plan your family and business future, this is a two-day professional development live workshop held online and led by Professor Randel S. Carlock of INSEAD and co-author Ms Keng-Fun Loh.
Date and Timing

17 July 2020 Friday and 18 July 2020 Saturday
3 pm to 7 pm (SGT/CST/HKT) Asia Time
9 am to 1 pm (CET) Europe Time
Location : ZOOM
Why you should join us.
The innovative new approach to family business learning for experienced coaches, advisors and financial professionals, will deliver five positive outcomes to strengthen the enterprising families you will serve.
Strengthen your family interventions with 24 experiential and engaging activities to plan their family and business future.
Learn to facilitate the planet's first online Family and Business 360 degree planning assessments to help families make the implicit explicit.
Leverage your strong technical training (accounting, finance, law, or management) with a more family systemic focus to support advising business families.
Expand your learning community to include other professionals working with business families.
Enjoy special rates on Family and Business Learning tools for your clients.
For more information, visit Family and Business Learning Workshops
Who should attend?
This professional development workshop held over two days of four hour each, is designed for experienced coaches, advisors, lawyers, accountants, and financial professionals, who have worked with clients from wealthy and enterprising families for minimum 3 years.
Faculty
Professor Randel S. Carlock and Ms Keng-Fun Loh
We will provide each participant with:
A copy of A Family Business on the Moon.
A set of Family and Business Values Cards.
The online Basic360 and Advanced360 Family Business Planning Profiles.
Promo codes to access special rates for Family and Business Learning products and tools introduced in this program.


How past participants describe the program
" A world class program, with great professionals as well as true deep human being. A must do ! Come on and join the community!" Julien (Réunion)
"This workshop helps consultants and coaches to stay professionally emotional during the process of the family business transition." Olivier (Belgium)
"The workshop is very practical and offers ready-to-use tools. It is for professionals who have experience in facilitation and have the soft skills to apply these activities in the book. " Olivia (Italy)
"Practical tools and invaluable experience from the moderators make this one-day training session a must-do for every family business advisor" Olivier (Spain)
"Great theory but specially good practices and tools for family businesses" Nadia (France)

"The programme links practical applications with the key concepts of parallel process in family businesses. It also emphasizes importance of having meaningful communication within the family system and provides great tools to achieve this." Anthony (Singapore)
" An inspiring full-day of learning, training and networking with like-minded family business professionals. I highly recommend this to every one that is working in/with family businesses as a trustee." Peter (Finland)
"Excellent, practical ideas on how to get families to communicate better and work together more effectively." Tom (Canada)
"This workshop opened up my horizon about the art and science of managing a family business. Family Business on The Moon should be our manual to grow the family business, since all the questions you have...you can find the answer within the book and the workshop." Uwie (Indonesia)
"A program which is a must for family members and facilitators." Vaseehar (Malaysia)
"When we advise family businesses, we need to ensure that we engage the family members as our customers, not the elder generation, the younger or whoever contacts us first. This workshop will give you the tools to always keep that perspective in mind so that the family will get the maximum value of the advice." Yirhan (Indonesia)
"This allows me to apply this for my Family Business clients so Family Business Planning can be more fun." Mei Wai (Singapore)
"The "Family Business on the Moon" workshop presented by Dr. Carlock and Keng-Fun is an excellent experience for me. They shared many real life stories, helped me to use more practical activities in family & business consulting, especially the PPP model and 360 feedback. The diversified background of participants is also great, we had the opportunity to learn from each other." Joy (Hong Kong)
---


REGISTER NOW!
Join us on this new "Beam me Up" format where we will bridge the interspacial dimension barrier using the transporter platform ZOOM to guarantee "the safest way to travel" in 2020.
Limited to 20 participants, we will close the registration once the program is filled.
REGULAR TUITION FEE
USD 650 or EUR 600 per participant.

If you need to pay by another method (eg. Paynow, Wire Transfer), email kay@fab-learning.com for details.
ADDITIONAL DISCOUNT FOR YOUR LOYALTY
If you have already obtained a copy of the book A Family Business on the Moon and do not need another one at the workshop, choose the LOYALTY fee and pay only USD 500 or EUR 510

You may also email kay@fab-learning.com to arrange for the USD 100 or EUR 90 discount on your tuition fee.
---
Some terms you should read
Family and Business Learning will accept applicants and substitutions at its sole discretion.
Should your plans change, your fees can be fully applied to another program by Family and Business Learning.
If we need to cancel the program, you may choose to receive a full refund of the fees within 30 days, or opt to transfer registration to another program by Family and Business Learning.
The venue, agenda and timing is subject to change.
For more FAQs and information, visit Family and Business Learning Workshops or email kay@fab-learning.com