Sales Have Ended
Registrations are closed
THANK YOU FOR ALL YOUR SUPPORT FOR THE EVENT. REGISTRATION IS CLOSED! :) DO LIKE US ON FACEBOOK AT www.facebook.com/yogaseeds & SUBSCRIBE TO OUR MAILING LIST AT http://eepurl.com/bws-1P to receive future event updates. To view upcoming events, visit www.yogaseeds.com.sg/events.html "Practice and all is coming." ~ Sri K. Pattabhi Jois
Sales Have Ended
Registrations are closed
THANK YOU FOR ALL YOUR SUPPORT FOR THE EVENT. REGISTRATION IS CLOSED! :) DO LIKE US ON FACEBOOK AT www.facebook.com/yogaseeds & SUBSCRIBE TO OUR MAILING LIST AT http://eepurl.com/bws-1P to receive future event updates. To view upcoming events, visit www.yogaseeds.com.sg/events.html "Practice and all is coming." ~ Sri K. Pattabhi Jois
Description
Come hang around with us for this Childrens' Books Swap and enjoy family bonding time to watch a Disney movie: MOANA. Movie starts at 4.30pm.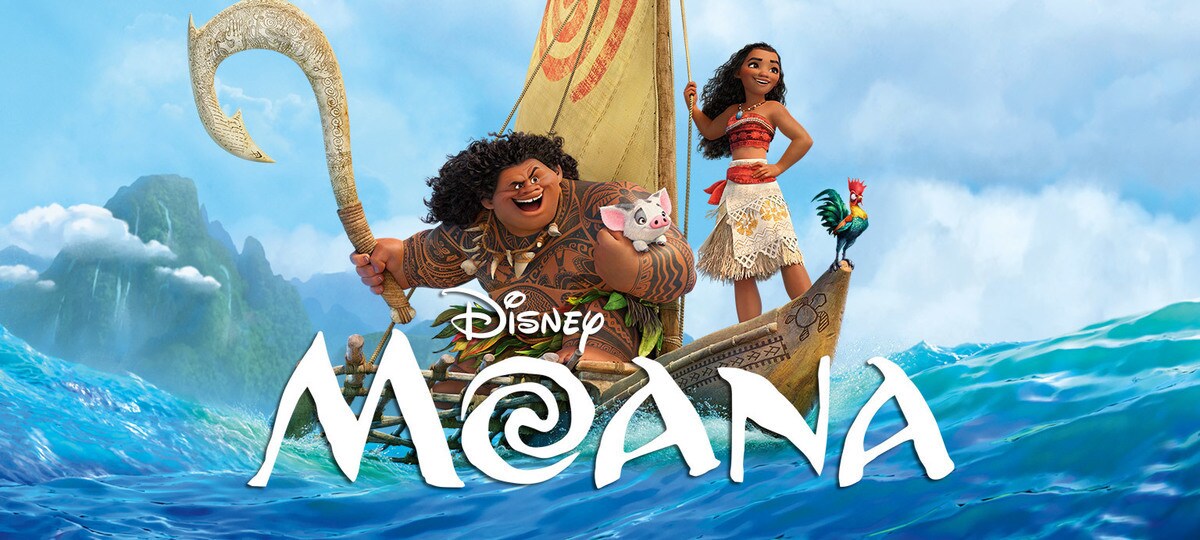 "BREATHE & RELEASE ANYTHING THAT DOES NOT SERVE YOU."
Bookworm Kids Alert! Enjoy quality family bonding time over a movie while allowing our children to experience the joy of sharing and exchanging books!
Apply some yogic concept to our lives and let's take a step back and look at the way we shop. Sometimes, we have a tendency to hoard and perhaps buy more than we need. How about we try to SHOP WITHOUT adding on to the CLUTTER?
Gather all the good childrens' books (in good condition) you have finished and come swap them for "new" books with others!
Before you come, take a look at the book and ask yourself if you would gift it to a friend as a present. If you would, then it probably would pass for exchange.
Limited to exchange of up to 20 books per child.
Everyone requires a ticket to enter the venue, regardless of age.
Program:
4:30pm
Collection of all books & movie 'MOANA' starts
5:30pm
Collection ends and books are sorted out.
6:00pm
Time to pick and choose your "new" books!
7:30pm
End of screening and event.
#yogaseeds #yogaseedskids
Limited slots available.
For enquiries, email recharge@yogaseeds.com.sg or call/whatsapp 8322 1251.
-----------------------------
Before this session, you might like to join us for:
3:30pm to 4.15pm - Kids Yoga: Bliss Out the Monkeys (6 to 12 yr old, $10 per child)
Mindful kids = happy kids! Let our children have great fun with each other in this safe, positive and creative environment.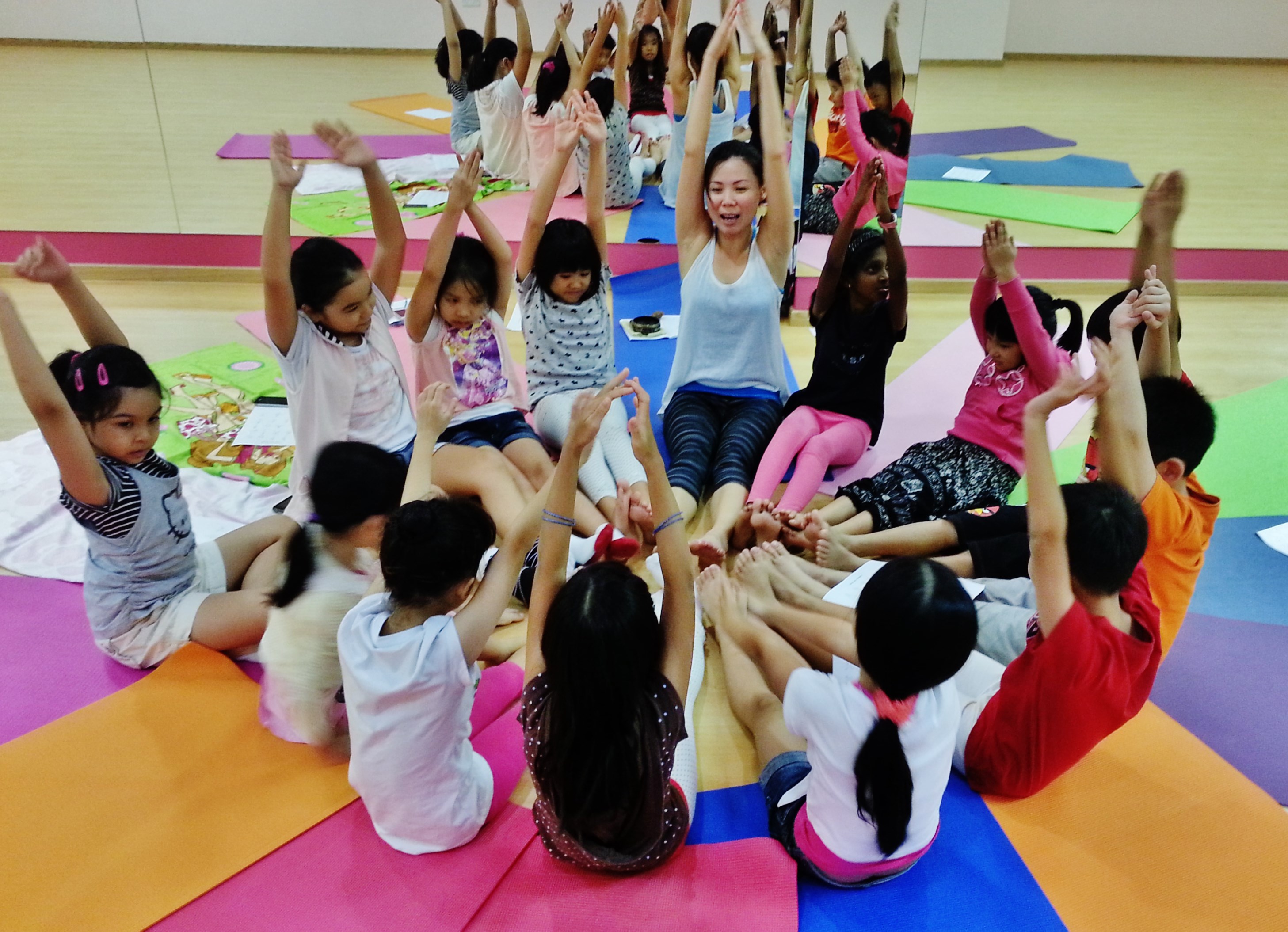 Our children live in a stressful world of school pressures, incessant lessons, computer games, malls and even competitive sports. The profound effect on their innate joy is usually not for the better and yoga can definitely help our little darlings to counter these pressures!
In fun and lively ways, we learn yoga postures and basic breathing techniques to bring about focus, increased concentration, self-relaxation, self-esteem and body awareness, which help them navigate life's challenges with ease.
Bring joy to our cute little monkeys in this 45-min session filled with songs, games, stories and laughter where they can enjoy themselves totally in a nurturing and non-competitive environment, that is sure to bliss them out!
-----------------------------
These events are part of:
Spark in the Park at Aramsa
Light up our weekend on 3–4 June.
Experience a wondrous weekend together with us to spark off new inspirations and enliven our spirits. New experiences await to awaken, freshen, and provoke new perspectives.
Connect to nature and to ourselves through a series of trial activities amidst lush greeneries and our visits to the garden will never be the same again.

Let us rise and shine to a breath of fresh air and embrace these brand new experiences that will energise our body, mind and soul.
For the FULL PROGRAMME, visit https://www.facebook.com/events/761392570708657/
#yogaseeds #sparkinthepark
For more details or enquiries, please contact us at recharge@yogaseeds.com.sg or SMS/Whatsapp 8322 1251.
To receive more event updates from Yoga Seeds, sign up on our mailing list at http://eepurl.com/bws-1P
-----------------------------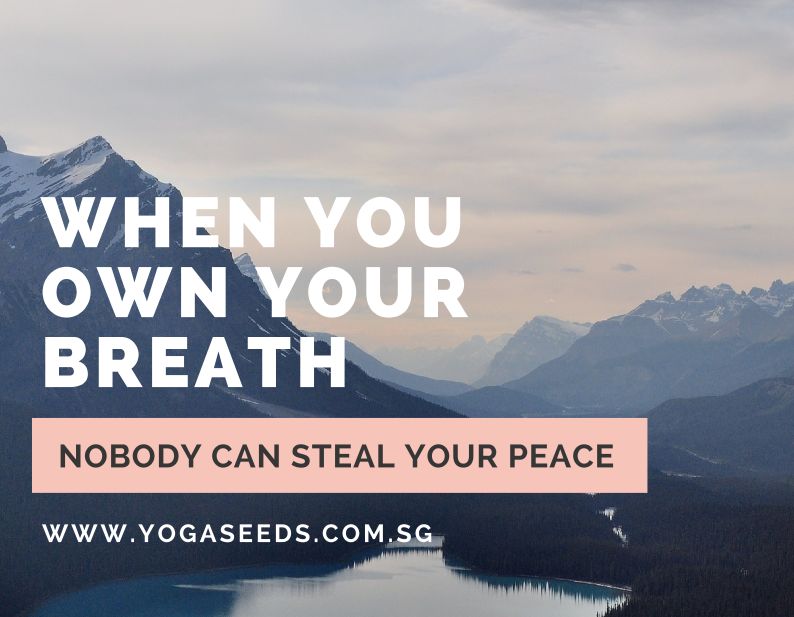 For more enquiries, email recharge@yogaseeds.com.sg or WhatsApp/SMS 8322 1251