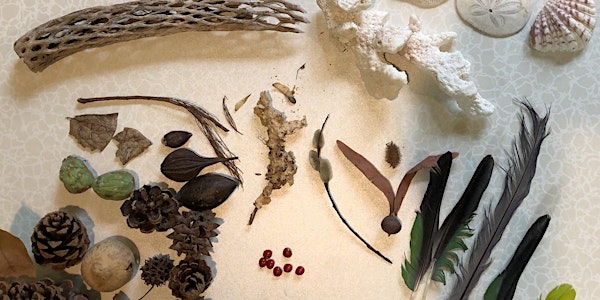 Farm Day Out demo: Biomimicry bite-size by Dr Anuj Jain & Grace Lim
Join us on an introductory session to get introduced to nature's way of agriculture and get biomimicry ideas from some of the foods we eat.
When and where
Location
Sprout Hub 102 Henderson Road Singapore, 159562 Singapore
About this event
Biomimicry is about looking at nature for inspiration for new inventions, to solve challenges by consulting nature and to seek nature's advice as a guiding framework towards sustainable living and more. Biomimicry is not technology or biology; it's the technology of biology. Biomimicry is about studying nature's best ideas like photosynthesis, kingfisher beaks, and pangolin scales - and to mimic them for human use.
Dr. Anuj Jain, ECOLOGIST, BIOMIMIC & EDUCATOR
Anuj is the co-founder of the Biomimicry Singapore Network which was setup in 2016 to unite individuals, institutions and organisations on the theme of biomimicry. Anuj has conducted a number of biomimicry talks, workshops and events ranging from CUGE National Parks board to the Ministry of Education Singapore. Anuj holds a Biomimicry Professional Certification offered by the Biomimicry 3.8, Montana, USA. His interests range from wildlife conservation, ecological placemaking, biomimicry for the built environment, education, and sustainable travel.
Grace S.Y. Lim, NATURE EDUCATOR & CURRICULUM DESIGNER
Grace is a passionate biologist, trainer, writer, and adventurer. A zoologist by training, she uses the outdoor classroom, creative methodologies, and E-learning for her teaching of biology, and the development of educational curriculum and resources. Grace has developed and conducted programs, workshops, and learning trails for several Singapore governmental organizations, and primary and secondary schools. Grace also conducts consultancies for private organizations in environment education and sustainable development.
This session will be held at the Wayang Centrestage in the Farm area. In case of rain, the session will be held at the Event Hall on level 2.
FARM DAY OUT REGISTRATION & IMPORTANT INFORMATION:
1. Please note that your activity ticket will grant you admission into Sprout Hub for the duration of the activity plus one extra hour before or after your session.
2. If you are booking a ticket for a pre-registered activity for your child to attend, please make sure that you also secure free general admission tickets for any other accompanying adult. In the event that free general admission tickets are fully booked for that time slot, we will allow one accompanying adult to enter with the child. Please contact us at hello@citysprouts.com.sg should you need further assistance.
3. To comply with current SMM regulations, please keep to a maximum number of 8 visitors per group. Please respect social distancing rules, wear your masks at all times, observe good personal hygiene and if you are feeling unwell, stay home and seek medical attention.