Description
FASS Bookshare celebrates and showcases books authored by faculty members who have dedicated years of research into their publications.
In previous years Bookshare has highlighted single-authored books in a range of disciplines and topics, such as Asian Mobility, Power, and Representation, Development, Migration, Protest in Asia and Southeast Asian Cosmopolitanism, Urbanism, and Tourism, and Religion, Diaspora, and Travel.
This edition of Bookshare focuses on Youth, Politics, and Mobilization in Asia. Three faculty members will share their research experiences and motivations, they are:
Assistant Professor Sayaka CHATANI, NUS Department of History
Assistant Professor Taberez NEYAZI, NUS Department of Communications & New Media
Assistant Professor Jinping WANG, NUS Department of History
Get the Bookshare Catalogue here.
---
PROGRAMME
---
3pm: Refreshments & Registration
3:15pm: Introduction by Chair, Associate Professor Ian GORDON, Head of the NUS Department of History
3:20pm: Nation-Empire: Ideology and Rural Youth Mobilization in Japan and Its Colonies by Assistant Professor Sayaka CHATANI
3:35pm: Political Communication and Mobilization: The Hindi Media in India by Assistant Professor Taberez NEYAZI
3:50pm: In the Wake of the Mongols: The Making of a New Social Order in North China, 1200-1600 by Assistant Professor Jinping WANG
4:05pm: Q & A
4:35pm: Refreshments

As seating is limited, RSVP early and if your plans change, please cancel the reservation.

About the Speakers
---
Why do people decide to fight for their nations and people? What turns people into supporters of an ideology? Sayaka Chatani has been intrigued by these questions for two decades now, which drove her to study the intersection between the nation, the military, and society in East Asia. She found her academic home in the field of history, but is eager to learn other theories and methods that help her better investigate these issues.
Dr Chatani's next project is Homeland: North Korean Diasporas in Postwar Japan. In collaboration with KumHee Cho, she is investigating the development of North Korean identities and their community network among the Korean diaspora. Their lives show tightly entangled contexts of post-colonialism & neo-imperialism in Japan, diaspora politics that produced a distinct emotional community, and the hegemonic presence of North Korea. Through oral histories and personal archives, this project reveals the deep grassroots connections between the most closed communist tyranny and the leading capitalist nation in Asia, and the highly politicized lives and consciousness of the Korean community that became the bridge between the two.
---
Taberez Ahmed Neyazi joined the Department of Communications and New Media as Assistant Professor of New Media and Political Communication in July 2017. He has considerable international experience living and working in diverse cultural settings in Asia, Europe and America. Dr Neyazi conducts qualitative and quantitative research that ranges from newsroom observation studies, media content and sentiment analysis to survey and public opinion research. He has done research in India's big cites and in small towns, as well as in the newsroom of the largest Hindi newspaper. He trained survey interviewers in Delhi 2014, Patna 2015, and Kolkata 2016.
Dr Neyazi's research focuses on political communication and public opinion; computational social science; digital, mobile and social media; communication theory; political Islam; and public policy with a focus on India and South Asia. He has served as co-PI on the India Election Studies (IES) and the country coordinator for this project on media, campaigning, and influence in India's National and State-level elections. The IES team includes colleagues from Emory University, Cleveland State University, Kyoto University and the National University of Singapore. The IES team aims to develop closer collaboration among institutions, students, and scholars, and build a generation of students and scholars interested in developing innovative campaign research in India.
---
Jinping Wang is a social-cultural-political historian of pre-modern China, and holds a PhD from Yale University (2011). Before joining NUS, Dr Wang was a postdoctoral fellow in the Department of East Asian Languages and Civilizations at University of Pennsylvania. Her research interests include Chinese history, Chinese religions, regional studies, and the Mongol-Yuan and Ming Empires. Dr Wang is currently working on two new projects, Cultural History of Quanzhen Daoism and Empire on the Ground: A Social History of Ming-Mongol Relations in the Northern Frontiers.
---
Directions: From Kent Ridge MRT take bus A1 from Exit A and alight at LT 13.
Walk up a small hill to AS7. Take the elevator to level 6 and walk around the corner past the restrooms. Turn left at the glass door; the Seminar Room will be in front of you.
(Press Ctrl & + to enlarge the maps below, or view larger size maps here and here.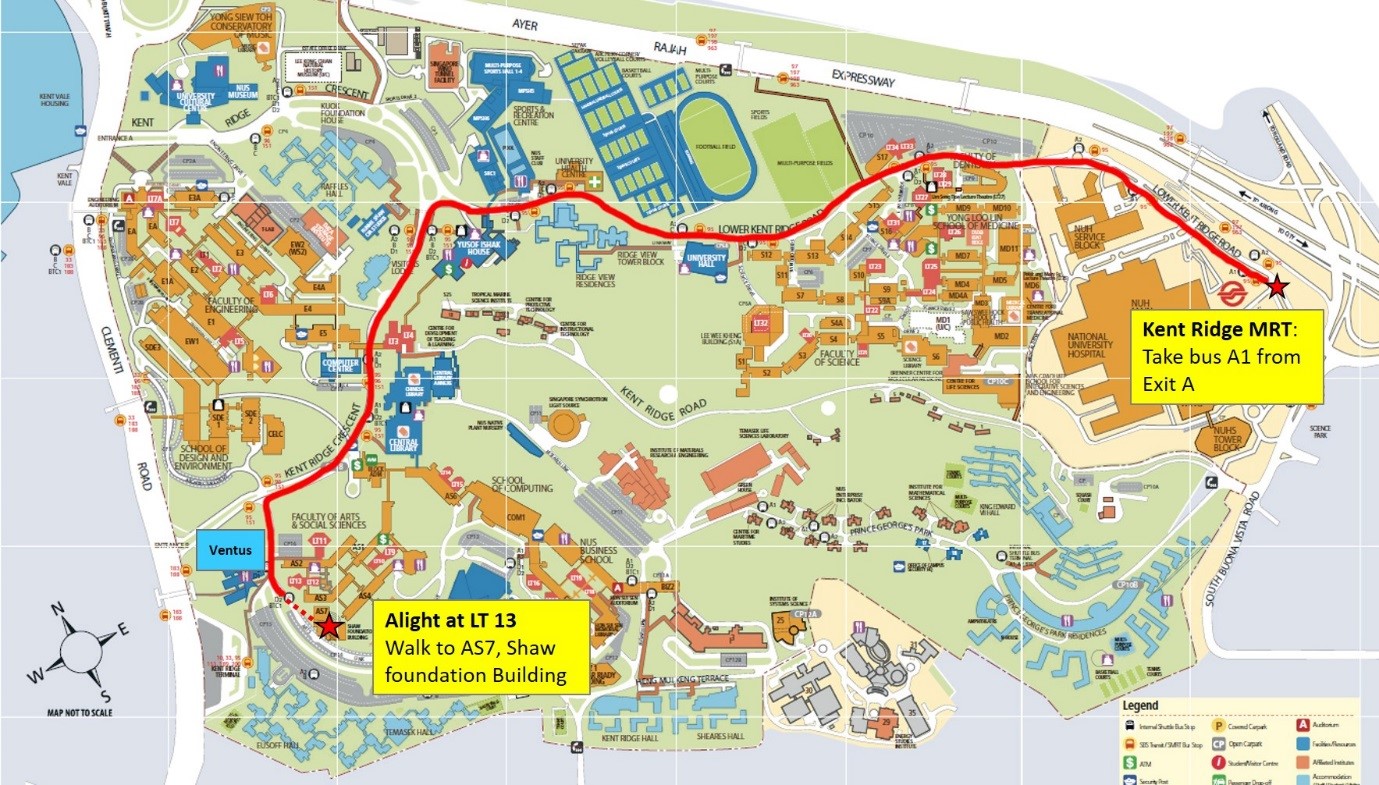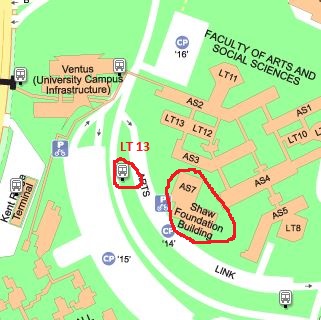 Organiser of FASS Bookshare Spring 2019
The Faculty of Arts and Social Sciences (FASS) is characterized by a rich diversity of research interests and activities. Situated in a country at the intersection of East Asia and Southeast Asia, the Faculty, as part of the National University of Singapore, is geographically well-placed to develop area-based research that are well informed by disciplinary and inter-disciplinary approaches. Find out more here: http://www.fas.nus.edu.sg/research.html