Description
About the Workshop:

The challenges faced in F&B today are not new and at some level, are experienced by all players in the industry. Why do some survive, and why do some drop out after a few years? The issue may not be so much about the actual challenges faced in the F&B industry today, but rather how quickly and flexibly business adapt to address these challenges.
If the above statement rings true to you, then you would also agree that surviving in the F&B industry today is about finding new solutions to old problems. Enter disruptive technology in the F&B industry. In the same vein, disruptive technology in the F&B industry can present many unique insights to help business owners look at challenges differently and handle them innovatively.
What if we told you that you could harness a high margin F&B campaign with the help of disruptive technology? Doing so requires two key elements. Understanding your customer, and knowing how to leverage on available technology.
Businesses, reduced to the simplest element, is all about customers. This is even more so in the food and beverage industry. Throughout the many workshops and talks, OCM has consistently focussed on this theme. In this particular workshop, OCM is bringing together a team of experts to not only help you identify the issues (to sluggish sales), but also to equip you to tune up your products and campaigns for better sales and profit margin.
The main facilitator will be Ebenezer Heng, bringing to the workshop his wealth of experience working with different sectors of restaurants and cafes, marrying them with academic theories and executing them on various technological platforms. In this workshop, you will also be learning from experienced analysts from Zeemart** as they evaluate and share their insights on positive disruption within the F&B industry and how you can leverage on it to your advantage.
**Zeemart is the Ministry for Trade and Industry's chosen national platform for e-procurement in Singapore and is part of the F&B Go Digital Program.
Who Should Come:
F&B Business Owners, F&B Professionals from Operations, Procurement , and Marketing.
Industry Partner: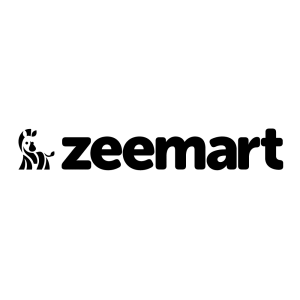 Zeemart is Singapore's first B2B platform for the Horeca industry, with a single-minded mission to enable businesses to make smarter purchasing decisions. Our platform connects buyers and suppliers through a simple interface, making discovery, purchasing and communicating more powerful and easier than before.
Education Partner: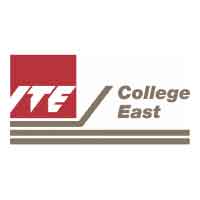 ITE is a global leader for innovations in technical education and is an accredited CET (Continuing Education and Training ) under the SkillsFuture Singapore framework. Under College East, it's LifeSkills department will be running a series of short courses called "Start Your Own Business 101", with a focus on four main sub-segments. These segments include "Winning Presence", "Targetting Right", "The Right Platform", and "Cash Flow and Inventory".
Organiser of F&B Insights: Harnessing High Margin F&B Campaigns with Disruptive Tech
Kumeiti's 
& 
OnCoffeeMakers (both affliated companies)
 were both founded in 2010 by Ebenezer Heng. His main focus is on marketing and training for companies/professionals interested in brand building. Currently, he heads communication for a constituency and lectures at a polytechnic. He is also a sought after speaker and trainer for many companies. 
Oncoffeemakers.com focuses on F&B industries while Kumeiti assists companies in all other industries. 
Kumeiti's
serves as the resource adviser (Social 
Media
) for 
Singapore Chinese Chamber of Commerce & Industry (SCCCI), 
and also a New Media Champion for Kaki Bukit Grassroots Organisation. .Numerous companies had been trained by us 
mainly via Singapore Chinese Chamber of Commerce and Institute. 
Oncoffeemakers owns one of the largest F&B group on: Facebook ( 328K+ likes and growing) and LinkedIn (more than 20,000 members)
With a team of dedicated professionals, Oncoffeemakers have pushed social media marketing to new frontiers, be it executing social media campaigns, cross-channel promotions, creating narratives, optimising digital presence, facebook management and marketing etc, videography and photography services etc. 
Hence, we are a "One stop shop" for any and every requirement to our wide spectrum of clients. Our motto is to satisfy our clients by providing good services with competitive rates.