Description
About the Workshop:

Do you reach out to your customers, or do your customers find you? Where are my customers and what are they looking for? How do i engage and retain them? If you've ever pondered these dilemnas, then you'll want to find out how AI Chatbots can help you figure this out.
In this F&B Insights Series, we will be sharing exclusive insights about how AI Chatbots are starting to make their way into the F&B scene and how they are going to be a key pillar in customer outreach and engagement in the near future.
If you are thinking about your next digital strategy in F&B, then this workshop is for you. Sign up fast as seats are limited and entry is by registration only.
Workshop Highlights

- Exclusive F&B Insights sharing and case studies
- Hands on session to programme your own trial AI botlet (require sign up for chatbot login to be pre - prepared)
- Complimentary consultation on free marketing opportunities with OCM partners
Who Should Attend

F&B Business Owners, Directors, Operations, and Marketing
Industry Partner: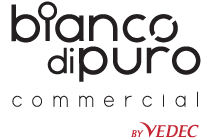 Bianco di Puro commercial is a brand intended for commercial use in cafes, hotels restaurants, etc. It is a brand developed through the joint investment from Vedec Inc. and Bianco di puro, a German professional power blender company. Vedec Inc. holds sales and distribution rights for handling worldwide commercial markets and is rapidly growing and expanding into global markets. The product takes on another level of performance and aims to help create a better tomorrow through the development of consistent products, backed up by business expertise.
Education Partner: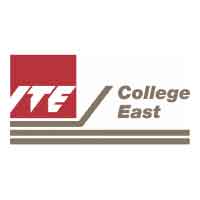 ITE is a global leader for innovations in technical education and is an accredited CET (Continuing Education and Training ) under the SkillsFuture Singapore framework. Under College East, it's LifeSkills department will be running a series of short courses called "Start Your Own Business 101", with a focus on four main sub-segments. These segments include "Winning Presence", "Targetting Right", "The Right Platform", and "Cash Flow and Inventory".
Organiser of F&B Insights: Reaching New Customers with AI Chatbots & Retaining Them
Kumeiti's 
& 
OnCoffeeMakers (both affliated companies)
 were both founded in 2010 by Ebenezer Heng. His main focus is on marketing and training for companies/professionals interested in brand building. Currently, he heads communication for a constituency and lectures at a polytechnic. He is also a sought after speaker and trainer for many companies. 
Oncoffeemakers.com focuses on F&B industries while Kumeiti assists companies in all other industries. 
Kumeiti's
serves as the resource adviser (Social 
Media
) for 
Singapore Chinese Chamber of Commerce & Industry (SCCCI), 
and also a New Media Champion for Kaki Bukit Grassroots Organisation. .Numerous companies had been trained by us 
mainly via Singapore Chinese Chamber of Commerce and Institute. 
Oncoffeemakers owns one of the largest F&B group on: Facebook ( 328K+ likes and growing) and LinkedIn (more than 20,000 members)
With a team of dedicated professionals, Oncoffeemakers have pushed social media marketing to new frontiers, be it executing social media campaigns, cross-channel promotions, creating narratives, optimising digital presence, facebook management and marketing etc, videography and photography services etc. 
Hence, we are a "One stop shop" for any and every requirement to our wide spectrum of clients. Our motto is to satisfy our clients by providing good services with competitive rates.