Description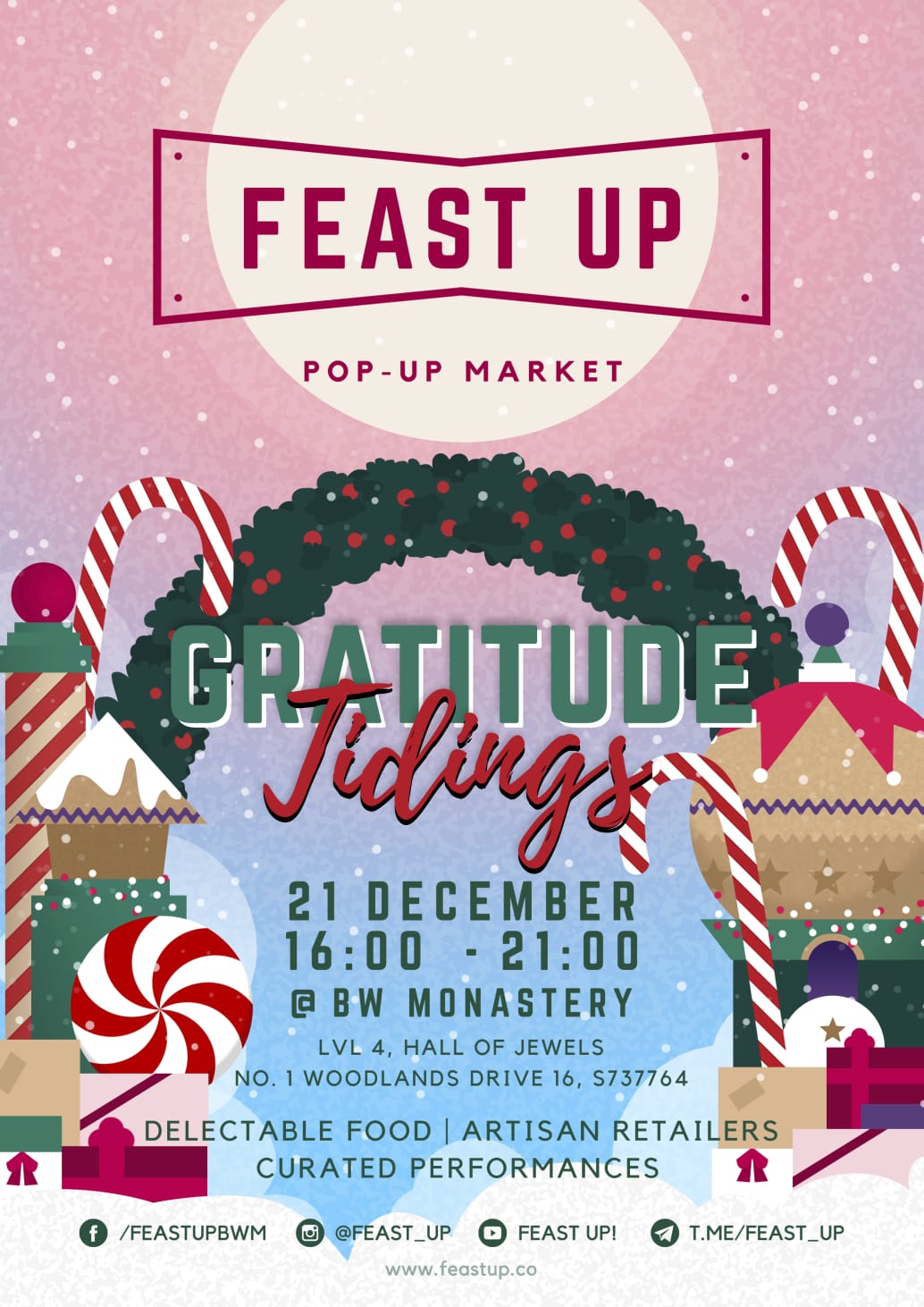 A POP-UP MARKET, A SURPRISE FIND IN THE NORTHERN HEARTLANDS OF SG!
A pop-up creative market in the least expected location, Feast Up! is bound to give you a pleasant surprise in the northern heartlands of SG. Nested in the multi-purpose, air-conditioned hall of the BW Monastery, a remarkable work of oriental architecture, Feast Up! is set to be the most unconventional creative market featuring local creative makers, artisan vendors and curated performances by young artistes. On top of that, you get to enjoy free vegetarian food-sampling and this month, the theme is…. Gratitude Tidings!Come soak in the holiday spirit and joyous festivities at Feast Up!
People are at the heart of what we do, and put together by a team of young people who are committed to the cause of nurturing youths, Feast Up! is designed to be the perfect breeding ground for aspiring young entrepreneurs to have a taste of what running a small business is like and for aspiring young performers to showcase their talents.
A market with offerings for the young, the hipster and the heart-lander, be sure to anticipate Instagrammable food & moments, artisan products and delectable vegetarian cuisines!
Join us at this monthly hangout that is sure to spice things up in the North!
[HIGHLIGHTS FOR THIS MONTH]
Free Delectable Christmas-themed Vegetarian cuisine featuring …. Stay tuned for updates!
Creative Market featuring … Stay tuned for updates!

Open Stage featuring Stay tuned for updates!