About this Event
Everyone has heard the famous saying, "beauty is only skin deep". Despite this common notion, beauty is much more than skin deep. There is a strong connection between looking your best and feeling confident, capable and empowered. Learn how to embrace you
• When you feel good inside, you will look good outside
• Positive Thinking
• Embrace Oneself fully
Balance +ES Lifestyle Series
Hui Lee- Feeling Good, Looking Good
Friday 27 Dec 2019
7.30pm – 9.00pm @ SGD33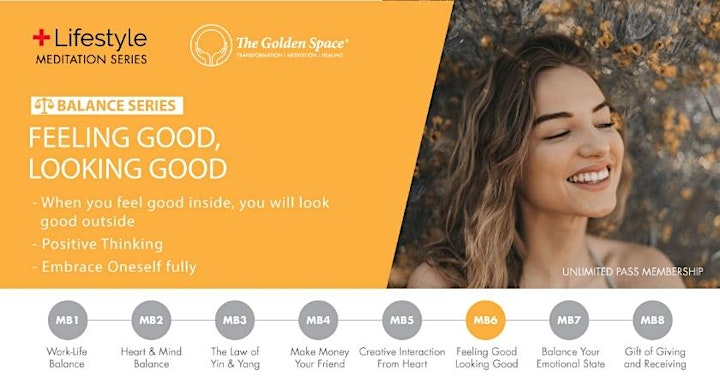 Hui Lee grew up with a spirit of adventure. She believes that in every moment, each one of us were given a chance to decide. A decision that will create an experience in life. Life is an ongoing process of creation that allows us to grow, enjoy and expand to our fullest potentials.
She has found her true life purpose with the guidance of world-renowned metaphysical master, Master Umesh H. Nandwani through "Awaken ~ The Divine You"® Program. Today, she works as a Director of The Golden Space. She hopes that others can benefit from her learning, without having to go through the same painful journey.
As a Ziwei Doushu Astrologer and intuitive healer, Hui Lee loves to share with others what is the potential in store for them in their life, how they can start seeing the benevolent system of this world and in themselves, which is full of beauty and love, and how they can explore the world with freedom, love and joy. The surprises that awaits them, to create a life that is fulfilling and happy.
Learn more about Hui Lee here.