Description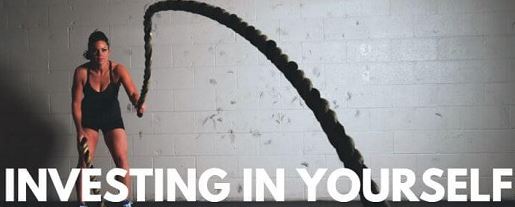 Adapting from Value Investors such as Benjamin's Graham, Warren Buffett, Peter Lynch and Philip Fisher, CALM-Investing uses their own trademark PhD method of analysing excellent companies to profit easy in the stock market.
Enhancing it with the power of Technical Analysis and Options Strategies, CALM-Investing is able to achieve High return at Lower Risks.
---
Financial Gym was setted up as a Low-Cost tutorial for students and the public to invest in themselves by flexing their financial muscle in stock investing. With a combined investment experience of more than 50 years, we have seen students making REAL MONEY in the stock market because of this flexing.
---
What you will achieve from Financial Gym
1) Discover what REAL INVESTORS look for when analysing a company (F5 Anaylsis)
2) Watch how REAL MONEY was made by investors who has bought these companies in the past
3) Learn a KEY RATIO of the month which made investors rich.
---
FAQ
1) Do i have to bring laptop?
-> It will not be necessary in Financial Gym. Your handphone is all your need.

2) I do not have any finance knowledge, can i join?
-> Financial Gym was crafted for people with zero finance knowledge. You are the people we want to help
3) Do i need to have any investment brokerage?
-> You can still attend even if you have not open a brokerage account.
---
Your Facilitator