FINANCIAL MODELLING for CEOs via online course
Where the financial strategies are not only demonstrated, but the impacts or results of these changes could be estimated through simulations
About this event
COURSE BENEFITS
Financial strategies are integrated,, coordinated and simulated
Financial leverage applied at the optimum
Sources and costs of funds
Finance as performance measures and outcome.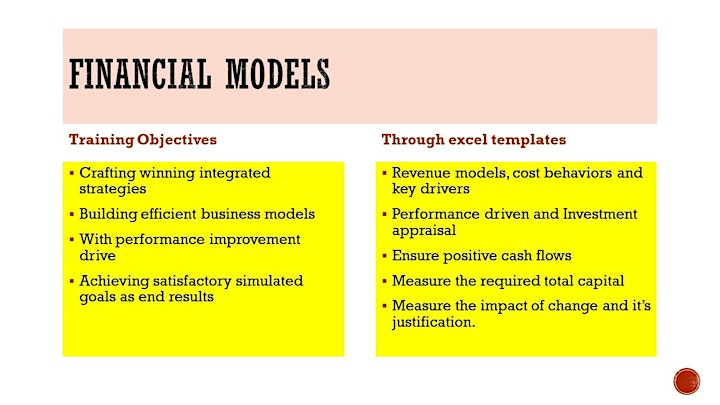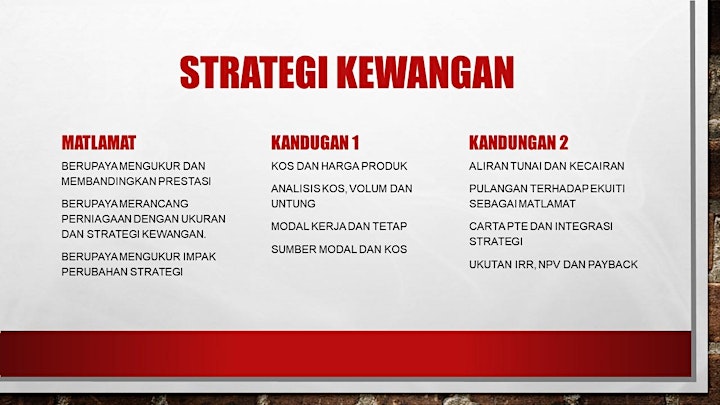 COURSE METHODOLOGY
Problem base Case Analysis
Excel assisted analysis and projections
Strategic and model based learning
Organizer of FINANCIAL MODELLING for CEOs via online course
Tel / Fax 03-28571840
We are management solution provider, turnaround consultants and trainers.
The domain of our study is the organisation and it's performance
The focus on works or job performance.
We examine the whole performance chain processes.
We analyze and identify performance needs and impelement performance solutions
We develop performance interventions and simulate and evaluate bottom line results
Out need assesment proccedures are as follows
Performance analysis and reports
Gap analysis and benchmarking using industry KPIs
Performance Problems and issues identified through root cause analysis
Integrate strategies for optimum impact on ROE
Market positioning
Design new business models
Simulated ROE
Estimate Results
 Performancemeasures.blogspot.com
usahametrik.blogspot.com
abmconsult.blogspot.com
Tel / Fax 03-28571840
Mobile 012-2786282
arriffin@gmail.com
ABM Consult, 500-5-15, Wisma Indah, Jalan Tun Razak, 50400 Kuala Lumpur
(Cochcrane MRT station)