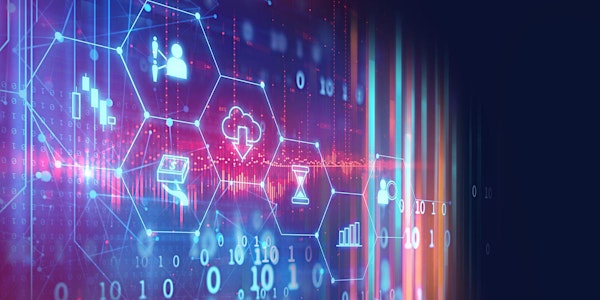 Financial Services Through Secured & Effective Cloud Data Management
8:45 AM – 10:15 AM Singapore Standard Time
Refund Policy
Contact the organiser to request a refund.
About this event
Future- Ready Financial Services Through Simple, Secured, and Effective Cloud Data Management
Enhancing multi-cloud data management, data protection, storage optimisation, compliance readiness, and workload portability to gain the coveted competitive edge
Financial institutions are scaling up the utilisation of cloud services to enable innovation and new business models, as well as to meet the exponential need for and use of data.
The adoption of Cloud can offer several advantages, including faster time to market, scalability, cost savings, enhanced security, and access controls.
As Singapore is one of the top financial hubs in the region, the financial industry must seize the cost and risk reduction opportunities offered by cloud computing services. This would also strengthen the technology and operational resilience of financial institutions as cloud infrastructure scales on-demand to support fluctuating workloads.
Many of the world's top financial institutions recognise the importance of protecting their assets, data being the most important of them all. From customer information, services, to transactions, everything needs to be handled most effectively. Financial institutions must consider issues surrounding data protection, regulation, compliance, governance, and security as they deal with sensitive information.
Changing customer expectations, the rise of fintech, and COVID-19 are accelerating banks' digital transformation, forcing them to upgrade their infrastructure to meet the requirements of the data-intensive era
Customer data protection is an absolute must. If the data gets into the wrong hands, it will cost the company greatly. It can engender a loss of customer's trust, which can put the financial company's reputation at stake. Some companies still have difficulties in tracking who shares what to whom, when, and how. This challenge can cost a lot of time and money if the process is very intricate.
Enhancing data availability, accessibility, and security across multi and hybrid cloud environments
As data continues to proliferate across the enterprise, the organisation needs to unlock the value of information - no matter where it resides. It is critical to better identify, manage, and protect critical data assets to stay competitive and grow the business.
Adopting an integrated and unified multi-cloud service is the key alternative. Besides providing the essential protection for customers' data in the digital financial service and banking, it maintains the availability and visibility of the data in mission-critical situations.
Resilience and security are the main priorities. An integrated and unified multi-cloud service will secure the information or data related to customers and purchasing or transactions. The data can be accessed even in disaster situations, allowing banks to access the data with non-disruptive rehearsals. It allows them to minimise downtime (RTO) and recover from data loss (RPO) as well as risks of losing their customers' or financial companies' trusts.
Effectiveness and Data accessibility is the most desirable goal that financial enterprises want to achieve. An integrated and unified multi-cloud service provides a fast, simple, and flexible yet secured process that will be very helpful for them in viewing and sharing their data in the safest and most trusted way.
Banks have vast amounts of customer information, but their legacy systems may have prevented them from quickly gathering insight from that data before it went stale. Many are realising a hybrid cloud can create a smooth path forward, enabling them to meld public and private clouds, along with on-premises IT into a seamless system that can yield data insights without sacrificing security.
Banks that are now outperforming their peers, in both revenue and operational efficiency, are more likely to have incorporated hybrid cloud into their overall business strategy.
Secured Hybrid and multi-cloud environments can enable these banks to tap into the public cloud to innovate quickly and address the needs of today's demanding digital customers while continuing to support data and workloads across different network environments.
OpenGov Asia is pleased to invite you to our exclusive and highly timely OpenGovLive! Virtual Breakfast Insight aimed at imparting knowledge on effective and efficient multi-cloud data management and how to ensure data availability, accessibility, and protection across any cloud environment.
This session would serve as a great peer-to-peer learning platform to gain insights and practical solutions that will allow you to utilise and manage data in a smarter and more sophisticated way while ensuring its availability with any type of application or cloud infrastructure.
We will be discussing:
Ensuring cloud security, IT policy governance, and compliance adherence
Strategies to backup, restore, and protect critical data across any public or private cloud environment and avoid lock-in
Enabling zero downtime and data protection, while maintaining integrity and accessibility
Key considerations in facilitating responsible and secure adoption of cloud services
Enhancing risk mitigation, data availability, accessibility, and protection to step up the competitiveness
Ensuring that data remains protected, portable, and available, regardless of the cloud technologies and platforms
Minimising future unplanned outages through an integrated and unified multi-cloud service
Who should attend:
Chief Information Officers
Chief Information Security Officers
Chief Technology Officers
Chief Data Officers
Chief Digital Officers
Chief Security Officers
Heads of Cloud and Disaster Recovery Management
Heads of Information Technology
Heads of Digital Transformation