Description
As uncertainty looms with the US-China trade war, uncertainty of US interest rates & developing situation in Hong Kong, what does this means for investors and traders in the equities and commodities markets?
Hear from our panel of speakers who are veterans in the financial markets, as they share with you their views on the market and how we can adapt our way of trading to take advantage of turmoil market conditions.

---
Who's it for?
Anyone who is keen to boost their trading knowledge.
---
Seminar topics:
1. Unravel the complexity between trade war & U.S. interest rate, investing beyond just stocks and properties
Speaker: Wong Kon How, Managing Director, Weipedia Pte Ltd
With trade war not looking to end anytime soon, coupled with the uncertain direction of the U.S. interest rate, how are both going to pan out in the end?
Find out from Kon How, Managing Director of Weipedia, what the impact will be on the markets and our investments. He will also explain the variables we should be looking out for, and how we can best prepare ourselves other than the conventional way of investing.
2. How to Spot Trading Opportunities & Trade Them Using Knock-Outs
Speaker: Terence Tan, CMT, Head of Education & Business Development of IG Asia
Knock-Outs are literally a game-changer in trading as they limit your maximum risks in each of your trades (even during black swan events!)
Join Terence as he takes you through the features of Knock-Outs, and how to apply them after spotting trading opportunities in various markets.
• What Are Knock-Outs & how to limit your maximum risks during turmoil market conditions
• How Double "Stoplosses" can help in your trades
• Implementing various trading strategies using Knock-Outs
3. Trading The Broader Markets – An Alternative Approach
Speaker: Gerard Tong, Principal Director of Epitrain Pte Ltd
It is often necessary to take some risks to gain a return. And indeed, that is what many do when trading the markets, where one tries to be quick and nimble in order to seize opportunities when they arise. Instead of taking a "quick and nimble trading", would a longer-term approach yield better results? Join Gerard Tong, Director of Epitrain, for more insights.
4. How To Adopt An Investing Mindset & Trade Nimbly On The Equity Markets
Just like fine wine, picking the right stock to buy-and-hold is an acquired skill that is honed through time and experience trading in the markets. And it is often said that the same skillset also benefits position traders who buy and hold equities for just a few days to weeks, as they look for attractive value in companies. Find out from David Kuo, a well-known income investor & ex-CEO of The Motley Fool Singapore, where he shares with you the skillset that is instrumental to his success.
---
Speakers' biographies: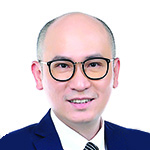 Wong Kon How – Managing Director, Weipedia Pte Ltd
Kon How has more than 20 years of trading experience in the finance industry. He founded Weipedia Private Limited and is also a SGX Academy professional trainer with Singapore Exchange.

He conducts workshops for industry practitioners, fund managers, propriety traders, dealers and retail investors. His clients and participants are securities and derivative exchanges, regulators, investment banks, institutions and brokers. His delivery has gained good reviews and testimonies from our partners and their clients. He also conducts training sessions for Trading Representatives as part of their Continuous Education Program in Hong Kong, Malaysia, Singapore and Thailand.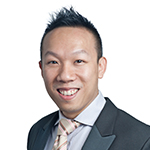 Terence Tan, CMT, Head of Education & Business Development of IG Asia
Terence Tan is a qualified Chartered Market Technician (CMT) since 2014, and is also a member of MENSA Singapore. Currently Head of Education and Business Development for IG Asia, Terence has accumulated 14 years of experience in the financial industry since 2006. He conducts seminars in topics such as Technical Analysis, Forex Trading, Risk Management, Trading Psychology and Trading Systems.

His background in Computing (Computer Engineering) back in NUS enables him to explore deeply into trading algorithms. He had also previously been featured on Channel NewsAsia - Money Mind.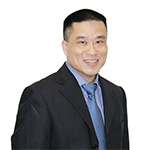 Gerard Tong,The Principal, Epitrain Pte Ltd

Gerard is a seasoned banking industry professional who has amassed over 20 years' diverse industry experience in Singapore and London, working with banks, service providers and market regulators. He has conducted lectures and executive training in financial market, project management, and Fintech programmes for audiences of different financial literacy throughout his professional career.

Gerard holds a Masters in Financial Engineering from National University of Singapore (NUS), is a certified Project Management Professional (PMP), and attained WSQ Advanced Certificate in Training and Assessment (ACTA). He serves as an Adjunct Faculty Member at the Singapore Management University since 2013.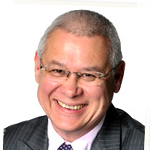 Dr. David Kuo
Dr David Kuo is the ex-CEO of The Motley Fool Singapore. He was also the Lead Analyst for Motley Fool Singapore's Stock Advisor Gold and Stock Advisor Singapore premium services.
He is a well known financial broadcaster. He can be heard on the BBC World Service's Business Matters Show, where he arouses listeners from Singapore in the East to New York in the West.
As a champion of long-term income investing, David sees stock market falls as terrific opportunities to buy solid dividend-paying shares at knock-down prices.
David's views are regularly sought by the BBC, CNBC, Channel NewAsia and 938Live! His weekly newsletter "Take Stock Singapore" has over 100,000 readers. He also contributes columns in the Business Times.
He is a regular guest host on CNBC's global business programme, Street Signs, and BBC's Asia Business Report.
---
For full terms and conditions, please click here.
Important Notice:
The views, opinions or recommendations of the presenters are solely their own and do not in any way reflect the views, opinions, endorsements or recommendations, of IG Asia Pte Ltd (Co. Reg. No. 20051002K) ("IG"). Information and material presented at the seminar is for educational purposes only and does not constitute any form of investment advice nor an offer or solicitation to invest in any financial instrument. Representations of past performance are in no way an indication of future performance and such representations have not been verified by IG. No representation or warranty is given as to the accuracy or completeness of the information or material presented. Investors should seek the services of an Independent Financial Adviser under a separate engagement when in doubt or if they require investment advice.
No responsibility is accepted by IG for any loss or damage arising in any way (including due to negligence) from anyone acting or refraining from acting as a result of this information or material.
No responsibility is accepted by IG for any loss or damage arising in any way (including due to negligence) from any person acting or refraining from acting as a result of the presentation contents.
All forms of investments carry risks. Trading CFDs may not be suitable for everyone and can result in losses that exceed deposits, so please ensure that you fully understand the risks and costs involved. Refer to the Risk Disclosure Statement at IG.com.sg.
You should take into account and consider your investment objectives, financial situation or particular needs before making any commitment to trade or invest in any investment products, including seeking advice from an independent financial adviser regarding the suitability of the investment product, under a separate engagement, as you deem fit. No representation or warranty is given as to the accuracy or completeness of this information. Consequently, any person acting on it does so entirely at their own risk. In addition to the disclaimer above, the information does not contain a record of our trading prices, or an offer of, or solicitation for, a transaction in any financial instrument. Any views and opinions expressed may be changed without an update.
IG provides an execution-only service. The information in this e-mail does not contain (and should not be construed as containing) investment advice or an investment recommendation, or an offer of or solicitation for a transaction in any investment product or financial instrument. IG accepts no responsibility for any use that may be made of the presentation contents and comments and for any consequences that result.
This advertisement has not been reviewed by the Monetary Authority of Singapore.