Sales Have Ended
Registrations are closed
Sold Out. Please Check for Next Event Date.
Sales Have Ended
Registrations are closed
Sold Out. Please Check for Next Event Date.
How to Find Undervalued Stocks with Precision Among Chaos
About this event
Hong Kong riots. Trade wars. Sanctions. Oil attacks. A US President facing impeachment. China threatening violence.
In times like this, retail investors flee the markets. It's also in times like this where real money is made by value investors truly capable of identifying great stocks.
Profitable and sustainable investing is tough.
If you have already been investing, you would already know of this fact.
When the market is going up, everyone makes money, everyone is happy. Everyone is an investor.
However, when the market starts turning on its head...
That's when many sad 'investors' start losing money, and many more get burnt.
It's just as Warren Buffett said; "only when the tide goes out do you discover who's been swimming naked."
A group of academics set out to examine stocks that seem to do better than the rest - all of them trying to analyse how Buffet's mentor, Benjamin Graham was able to deliver consistent returns.
They classified and grouped stocks based on specific factors; Value, Size, Profitability.
They have spent 25 years researching on these characteristics which they term as 'Factors' and have published their results to the world. But many investors have struggled with the practical implementation of these findings.
We spent 4 years testing, tweaking and figuring out how we can convert theory into a step-by-step structured methodology.
And our Intelligent Investor's Immersive framework using these factors have rewarded us generously: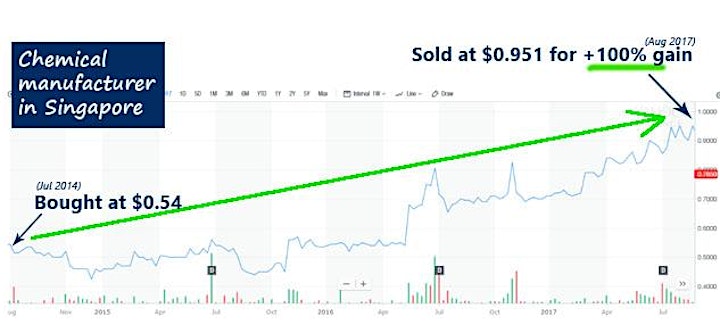 At this 2.5 hours Intelligent Investor Immersive introductory course, you'll discover how you too can pick out such stock and start growing your wealth in 2018...regardless of the overall market movement.
Grab your free seat, bring a notepad and be prepared to learn how to pick stocks using factors under the intelligent investing framework with huge upsides and low downsides.
Capture the first mover advantage, secure excess returns like the pros, before the rest of the market catches on.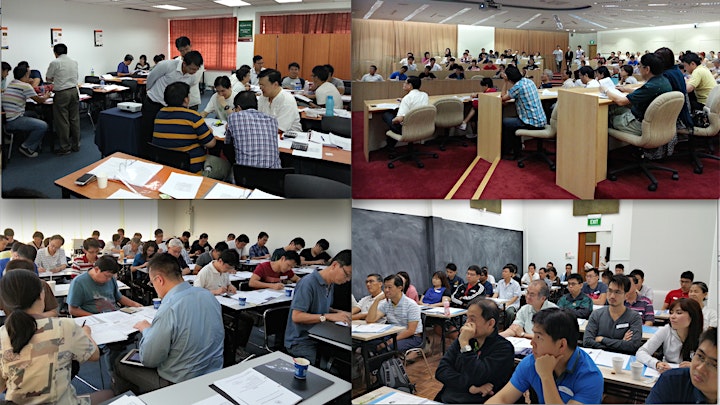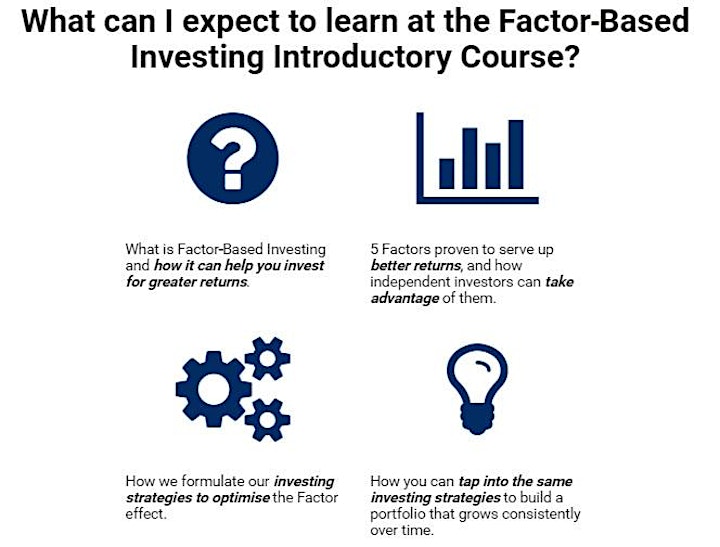 The knowledge that we are about to share could change your investment journey and help your returns curve reach greater heights, just like what it did for us.
You are NOT a guinea pig. Here's what our graduates say:
"The Dr Wealth team is on the side of little guys like you and me. They have a genuine passion for invest and share only useful knowledge for individual investors. I would recommend Dr Wealth to anyone who wants to learn a disciplined and consistent approach to investing." - Sophia Lee
"The strategy worked for the past 2 years, even when the overall market didnt't perform well." - Yiming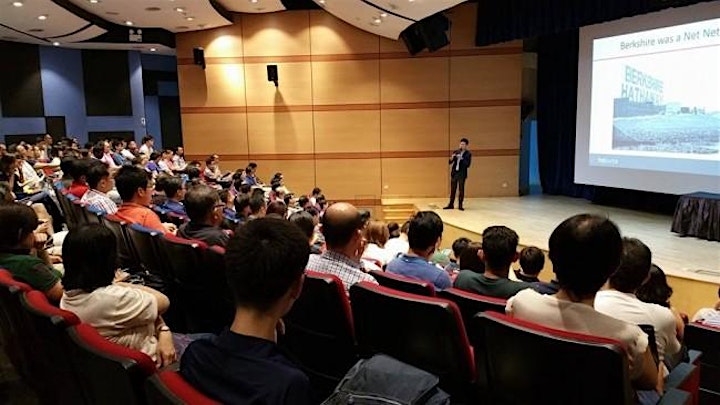 "Dr Wealth is very generous with their sharing and are a great guide in the complex world of investing." - Aaron Koh
"The Dr Wealth team are very sincere and do not hold back when sharing their insights." - Evin Toh
"I recommend Dr Wealth to fresh graduates as well as those who need to learn financial knowledge but do not know where to start." - Chi Woon
"There was clarity in delivery. Highly Recommended for beginners and those looking to start their investing journey." - Adeline Goh
Frequently Asked Questions:
Q: What, specifically, will I have when I finish this class that I don't have today?
A: You will learn a revolutionary investing blueprint that will allow you to pick stocks with the potential to deliver 100% or more returns, so that you can start growing and compounding your wealth in 2018. We do this by sieving out stocks that are inclined to perform better than their peers.
Q: What if I don't have any experience in investing? Will this still work for me?
A: Absolutely. Factor-based investing allows small investors like us to exploit certain key characteristics of stocks that outperform. All these can be done using financial figures reported by the companies. You don't need to know any insider news or 'Guru's Secret', all you need is a clearly-defined, step-by-step methodology that has been proven to work.
Q: Why should I book a seat in this training today as opposed to waiting until later?
A: Now is the best time to take action. By following what we've taught, many investors like yourselves are already snapping up a significant piece of the stock market & enjoying the returns they want.
It's your turn. There is no time to lose. There are many opportunities in the stock market now, and these opportunities will not wait for you to be ready.
What you must know instead, is that understanding how to pick a stock is the first step to investing successfully as a DIY investor. If you are serious about investing to grow your wealth, you would definitely want to join us, learn and implement asap.
Q: Is the Factor-Based Investing Introductory Course for me?
A: The Factor-Based Investing Course is specifically designed for:
Frustrated investors who can't seem to figure out how others can make money and grow their wealth in any market
Determined investors who are willing to put in effort (at least 1 hour / week) to pick stocks and take profit
Active investors who want their effort to pay off and beat the market so that their wealth grows exponentially
P.S. if you are a passive investor and want to remain so, this is NOT for you. In long term investing, rewards are often strongly corelated to the amount of time and effort put in.
About Dr. Wealth

"Heal Your Finances. Improve Your Investments. Grow your Wealth."
Dr. Wealth is a Singapore-based company which specialises in Trusted Financial Investment Education for people who wish to generate more income & live a higher quality of life. Our areas of expertise include Stocks Investment, Value Investing, Cryptocurrency, REITS, Bonds, Angel Investing & Other Personal Finance Matters.
2017, we're rebranded as Dr. Wealth from BigFatPurse Pte Ltd. This marks a new milestone for us, as we embark on developing an Investment Portfolio Management app for DIY investors to conveniently facilitate & enhance their stocks picking process.