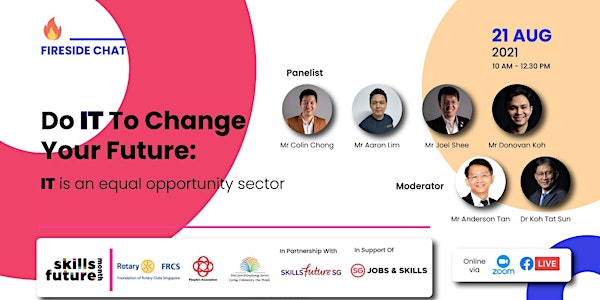 Fireside Chat-Do IT to Change Your Future IT is an Equal Opportunity Sector
NOTE - This Webinar will be conducted "LIVE". Do register with your accurate particulars in order to access the ZOOM Information link.
By Foundation of Rotary Clubs (S) Ltd Learning Center
Date and time
Fri, 20 Aug 2021 19:00 - 21:30 PDT
About this event
🔥An Exclusive "LIVE" Fireside Chat Show🔥
Do IT to Change Your Future:
IT is an Equal Opportunity Sector
The pandemic has disrupted businesses and individuals in all aspects of our lives. Individuals must also learn to acquire new skills and tap on emerging technologies and opportunities to grow, to develop and find better opportunities.
Businesses must learn to leverage on digital transformation to pivot their business models in order to stay relevant.
The times have changed and we must learn to adapt and change along to thrive and emerge stronger. There are opportunities out there if ONLY we take the FIRST STEP to make efforts to learn what are some of the digital technologies that we can use to do what we do best in this time of difficulties.
As a Community, What can we do to support others and create the eco system for everyone to Make A Difference in their lives?
As we celebrates Singapore's 56th year of independence this August 2021, hear the stories of panelist their journey how to they move to IT sector.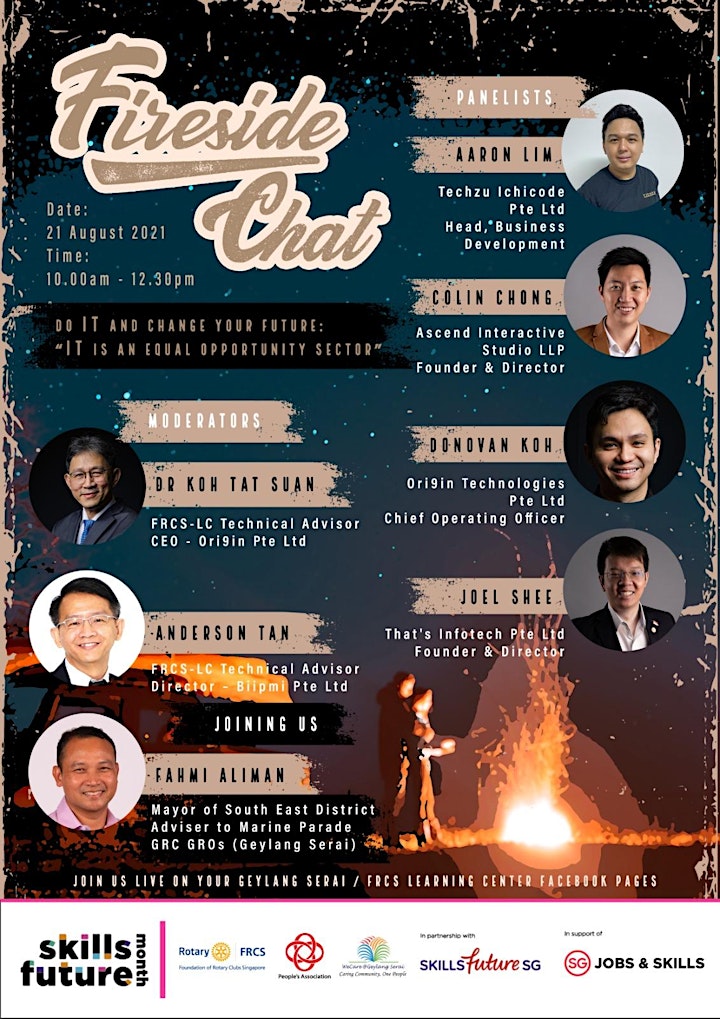 Joining Us
Mr Fahmi Aliman
Mayor of South East District
Adviser to Marine Parade GRC GROs (Geylang Serai)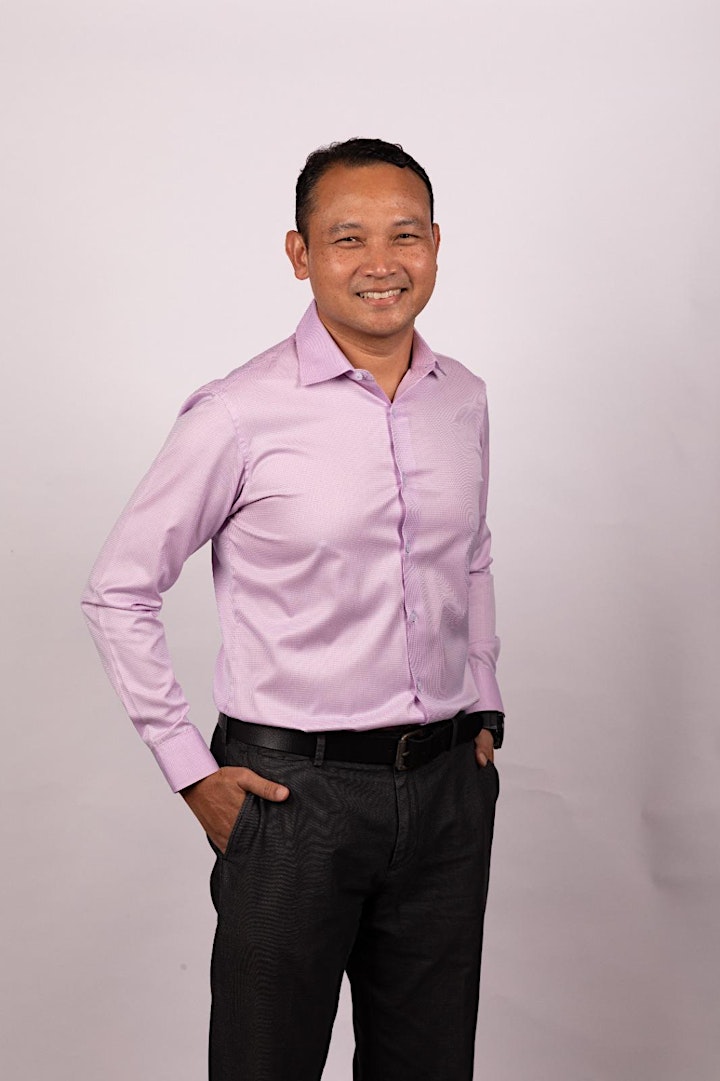 FIRESIDE CHAT MODERATOR
Our Technical Advisor
Mr Anderson Tan
Anderson Tan is a Practising Management Consultant (PMC) equipped with a Master in Lifelong Learning, Diploma in Adult and Continuing Education and Master in Engineering. Having managed several then-WDA Approved Training Organisations, Anderson is knowledgeable in adult learning frameworks and is effective in analysing, designing, developing, implementing and evaluating learning, employability and HRD solutions in organisations and with individuals.
Anderson's expertise is in the area of Business-Training Consulting. This includes the development of Enterprise-wide Training Plans, organisation accreditation for WDA Approved Training Organisation (now term as Registered Training Provider), Curriculum Development (OJT and WSQ), as well as the revamping of their Human Resources Development (Strategic) system. Anderson has also developed innovative IT systems to support personal branding, learning, and training management.
Anderson is passionate about Lifelong Learning for lifelong employability. He believes it pays to invest in gaining, retaining and regaining employment through marketing innovations. Anderson has a distinction in M.Arts in Lifelong Learning from Institute of Education, M.Eng and 1st Class Hon. Degree from NUS. He is a career coach, an adult educator, and an entrepreneur.
Anderson hs established numerous businesses. In Biipmi, Anderson is a Director and Employability Architect. Biipmi Pte Ltd design, develop and implement employability solutions in enterprises. Biipmi is also an employability platform for professionals. He is also a Director of XpRienz Pte Ltd. XpRienz conducts food hygiene audits for food establishments and high quality training is delivered to 10,000 – 15,000 trainees per year. The organization also ensures a high accreditation audit grading from the Singapore Workforce Development Agency.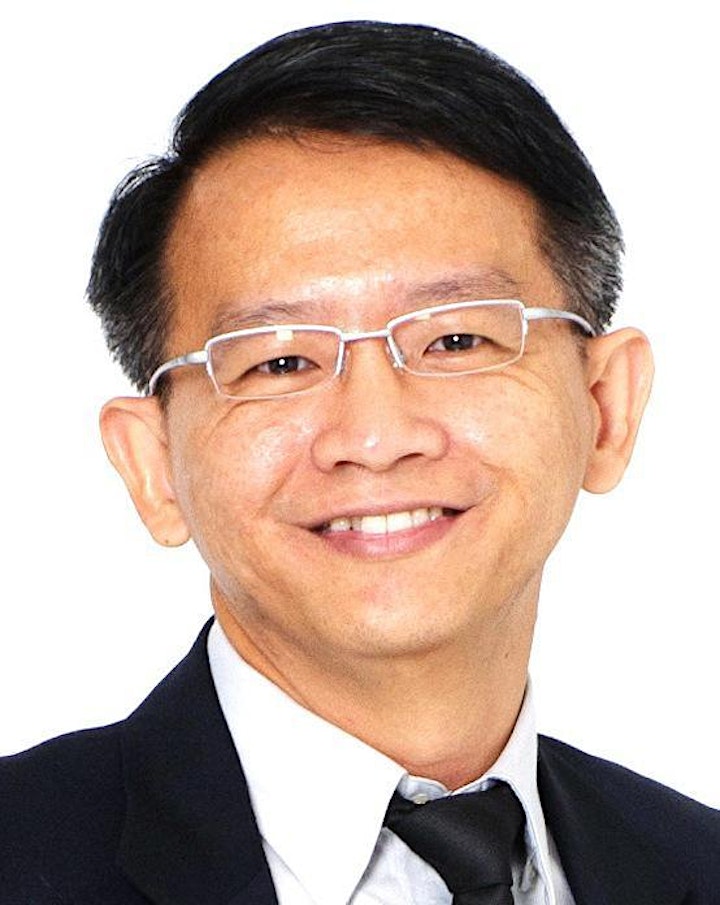 FIRESIDE CHAT MODERATOR
Our Technical Advisor
Dr Koh Tat Suan
Dr Koh is a registered management consultant, lifelong learning advocate, ex-public servant of 40 years and entrepreneur specializing in workforce development through data-driven and evidence-based human capital solutions.
He was the Director of IAL (institute of Adult Learning) for over 6 years before he oversee the office for Lifelong Learning to support the Lifelong Learning Council in its promotion of the Lifelong Learning Movement and the Lifelong Learning Institute to support SkillsFuture initiatives at Skills Future SG.
Currently Tat Suan is the CEO of Ori9in where consultancy services are offered for workforce development, lifelong learning and leadership. Other social areas that Ori9in cares about include sustainable development relating to education, active aging and talent matchmaking. Its services span people development through consultancy services and interventions, training programs, advocacy through dialogue sessions and events, and coaching and mentoring.
Panelist
Mr Joel Shee, PMP
Joel Shee is the founder of That's IT and is the one responsible for the growth and evolution of the IT firm from a small IT firm to a firm with substantial manpower and technical expertise. With an adorable penchant for the business, Joel has been known to be able to build relationships very quickly and has been successful in forging multiple collaborative efforts with other IT firms in order to deliver the wide range of IT services required by clients.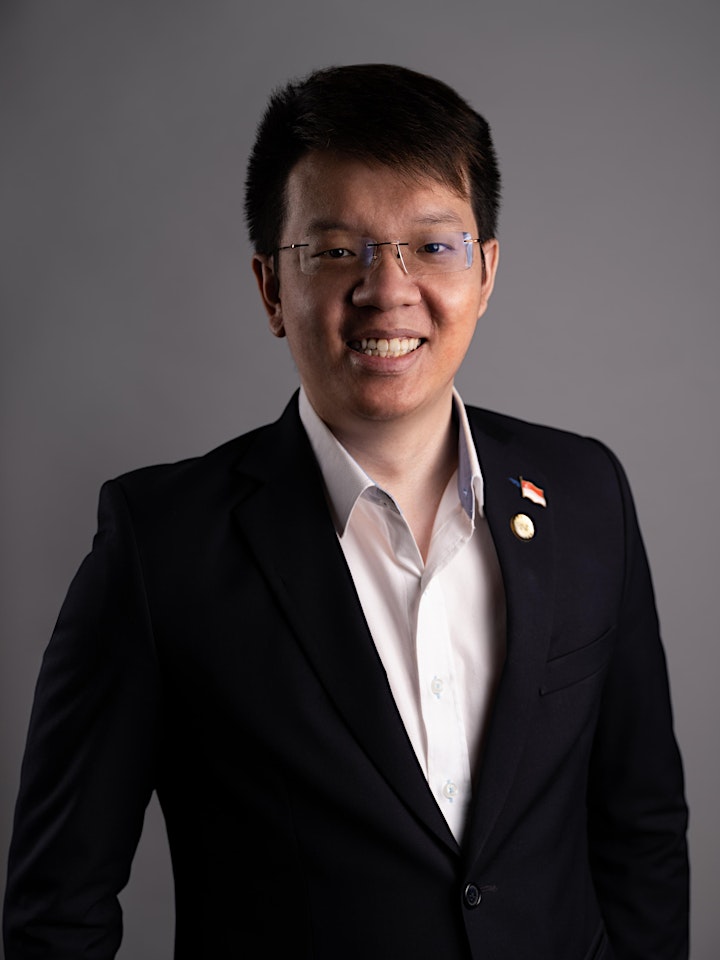 Panelist
Mr Colin Chong
Colin, a true entrepreneur, wanted to do more with his life.
In 2020, he attended a course at Mages Institute of Excellence and co-founded Ascend Interactive Studio.
Provide innovative solutions and products in the domains of Virtual Reality, Augmented Reality, and Mixed Reality.
Creating interesting customized Image Tracking allows AR apps to detect, track, and augment 2D images.
Moving forward in the next digital age, he is currently working on projects to help SMEs & new startups to build a more friendly digital environment.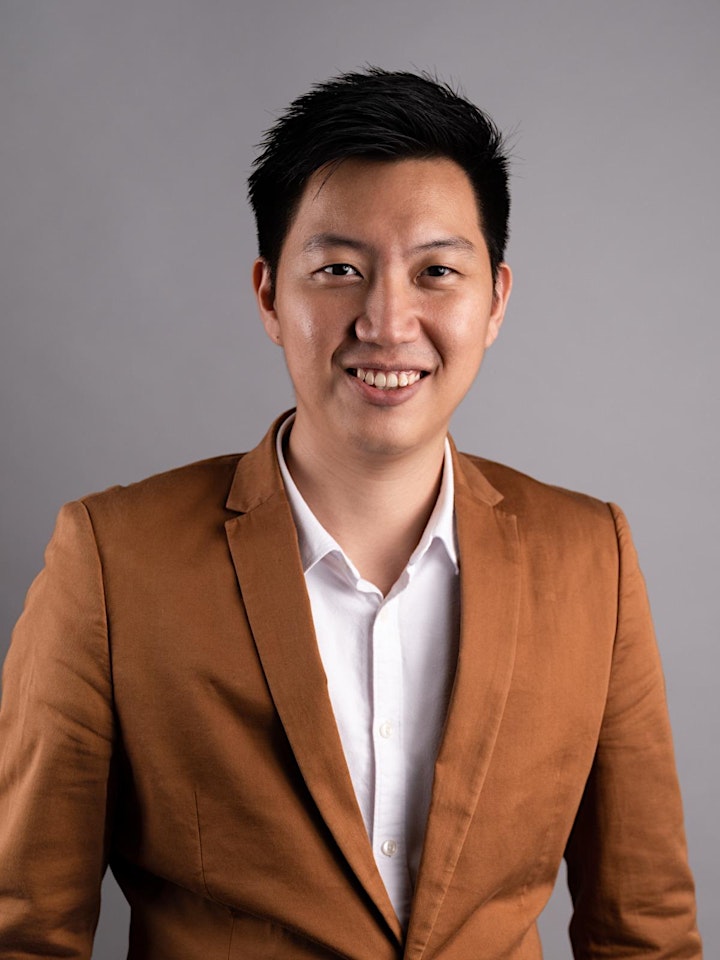 Panelist
Mr Aaron Lim
Aaron Lim is well versed in startups and the vows and hard work required to get them up and running, he failed 3 startups at the age of 30.
After fell close to the bottom, he co-founded Techzu Ichicode and grew the celebrated company in the IT software industry, developing customized IT solutions for SMEs and startups, from websites to ERP systems.
Graduated from ACCA and has 7 years of experience in the Adult Education and Training industry.
Currently, he focuses on company sales, business development and product development.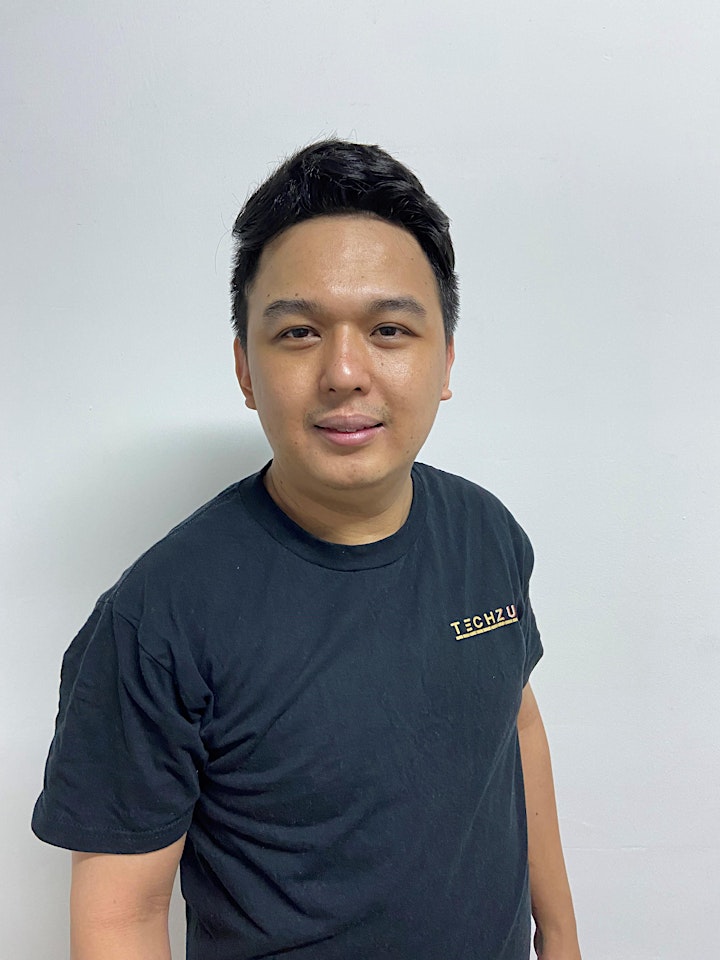 Panelist
Mr Donovan Koh
Donovan Koh is no stranger to change, having studied Psychology and Human Resource, before reading law, practising law, and starting and closing a facilities management company.
He is on his 4th start-up to date, Workdough as Chief Operating Officer.
Donovan's current start-up is in the field of HR technology, developing and marketing a SaaS product aimed at helping companies manage their work from home operations easier.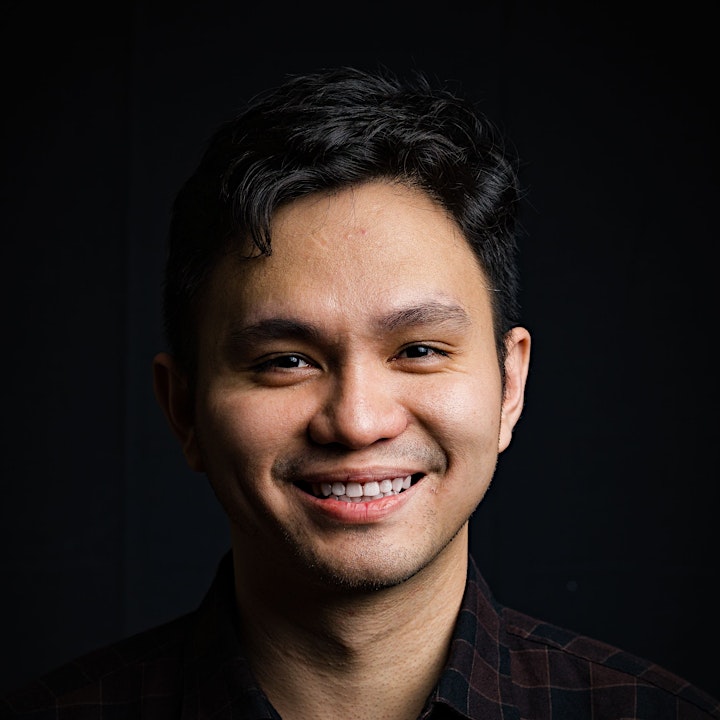 Do not miss this opportunity to hear directly from the Panelist their journey into IT sector.
You may interact with them during the Question and Answer segment!
WHO IS THIS EVENT FOR?
👩Women exploring to be in IT sector
Youths or At-Risk 🙍‍♂️🙎‍♀️Youths exploring to be in IT sector
👨‍🎤👩‍🎤 Mid-Career Professional exploring to be in IT sector
👨‍🦼👩‍🦼 Differently-Abled (Persons-With-Disabilities) exploring to be in IT sector
👨‍💻👩‍💻 Ex-Offenders exploring to be in IT sector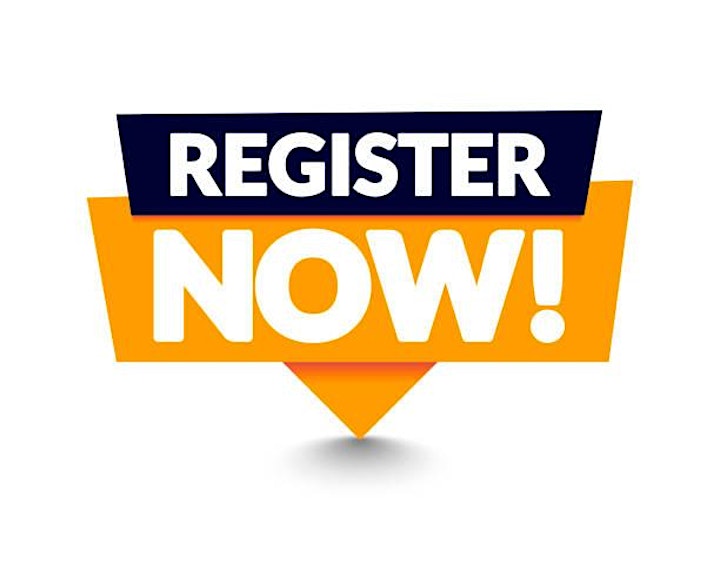 About the organiser
Launched on 9 January 2018, Our learning center (previously branded as RLIS – The Rotary Learning Institute of Singapore) is a division of the Foundation of Rotary Clubs Singapore (FRCS). FRCS is also a registered charity and Institution of Public Character (IPC) dedicated to serving the needs of the community in Singapore. We serve the learning needs of seniors aged 50 and above with a focus on life transition and personal growth as an approved National Silver Academy partner. Our programs for those serving in the Social Service sector are supported by the National Council of Social Service (NCSS) and partially funded by the Voluntary Welfare Organization's Charities Capability Fund.
Our learning center offers a wide range of innovative courses that seek to enhance your skills and empower you to go further. Suitable for participants from all walks of life, these courses provide the opportunity for the betterment of the community with aims to promote lifelong friendship, excellence in vocation, and sustainable service.
Our experienced trainers provide customized learning for corporate learning and development. Foundation of Rotary Clubs Singapore is a SkillsFuture Singapore (SSG) Approved training organization (ATO) accredited under the WSQ SkillsFramework.